-----------------------------IMPORTANT NOTICE--------------------------------
If you are reading this, we are confident that we can get this item to you in time for
Christmas. We will upgrade shipping to Priority Mail (3 day delivery) at our expense to
accomplish this if necessary. Items that will not make it in time are de-activated and
not available for sale until after Christmas, and you will not see them for sale.
----------------------------IMPORTANT NOTICE-----------------------------------
This hanging necklace,earring and bracelet holder is 16 inches high, 18 inches wide, and sticks out from the wall about 5 inches. It is made of oak, stained golden oak, and finished with 2 coats of clear lacquer, and designed to hang on a wall or other vertical surface.
It has 2 slats, one with 11 one inch pegs and one with 11 two inch pegs for holding the necklaces, making a total of 22 pegs,and it has 3 slats for holding earrings, with a total of 138 slots and holes.
It will store a minimum of 22 necklaces, and 42
pairs of earrings, more of both if you work at it, and 10-15 bracelets, all in one stunning piece.
This piece will hold your necklaces, earrings, particularly the long dangly ones, and bracelets on one elegant hanging storage piece.
These can also be had in different stain colors. You can pick from any one of the stain choices shown, no extra cost. Just let us know which one you want, and be prepared to wait a couple of extra days for delivery, because we don't have each and every one always ready to go.
Also, the finish listed as natural is actually unfinished, raw wood, nothing added, and is primarily for those who would like to stain or paint their own.
Ships fully assembled as shown.
Shipping weight is 3.5 pounds
Click here to go to our main shop page and see what other jewelry holders we have:
https://www.etsy.com/shop/SpiritRanchCreations?ref=si_shop#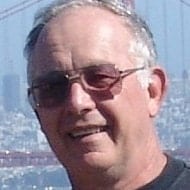 KENNY DANZER
Hanging Combo Jewelry Holder Earring Necklace Bracelet Holder Display Organizer
Listed on Nov 14, 2016
16908 views