A history of Guatemala. each painting is in acrylic on Masonite wood panel size 24x24. the middle painting has actual band aids on it that have been painted over and sealed with varnish.

this series tells the story of the nation of Guatemala, one of the most war torn nations in central america.

the first represents the past, the war and bloodshed that has happened through the "conquista" or conquest of Guatemala when the Spanish came through and massacred many indigenous people groups and natives. then during the civil war when the army attacked their own people looking for guerrillas that were likely not there and by the end of the war about 200,000+ civilians were killed. the bloodiest (red) areas on the painting are the areas where the most bloodshed happened.

the second represents the present. the wound from the past has been bandaged up, but not enough, the efforts to forgive and heal the people are superficial and amount to little and so the wound still exists, and festers.

the third represents the future, when the whole nation is healed, and the wound is gone. I believe this can happen, but only through the healing power of Jesus Christ, not by political or solely human means, But it can happen.
Learn more about the shop and process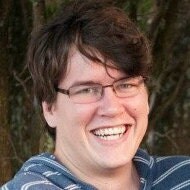 Will Rainier
Listed on Dec 28, 2016
195 views