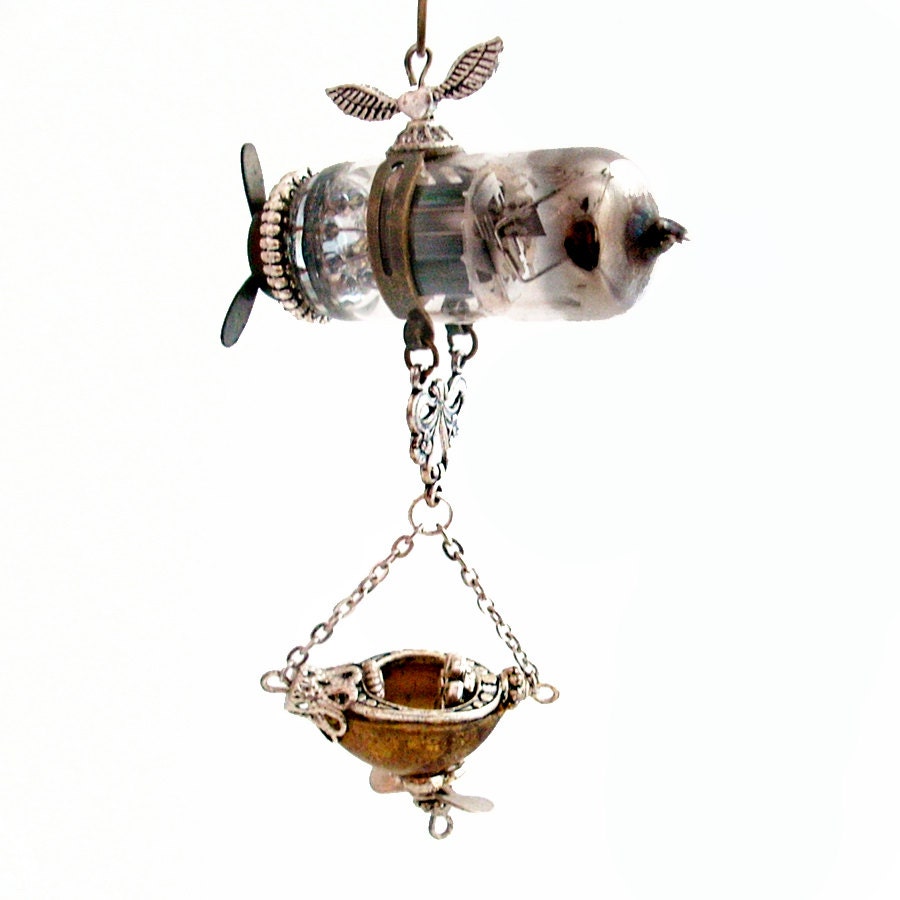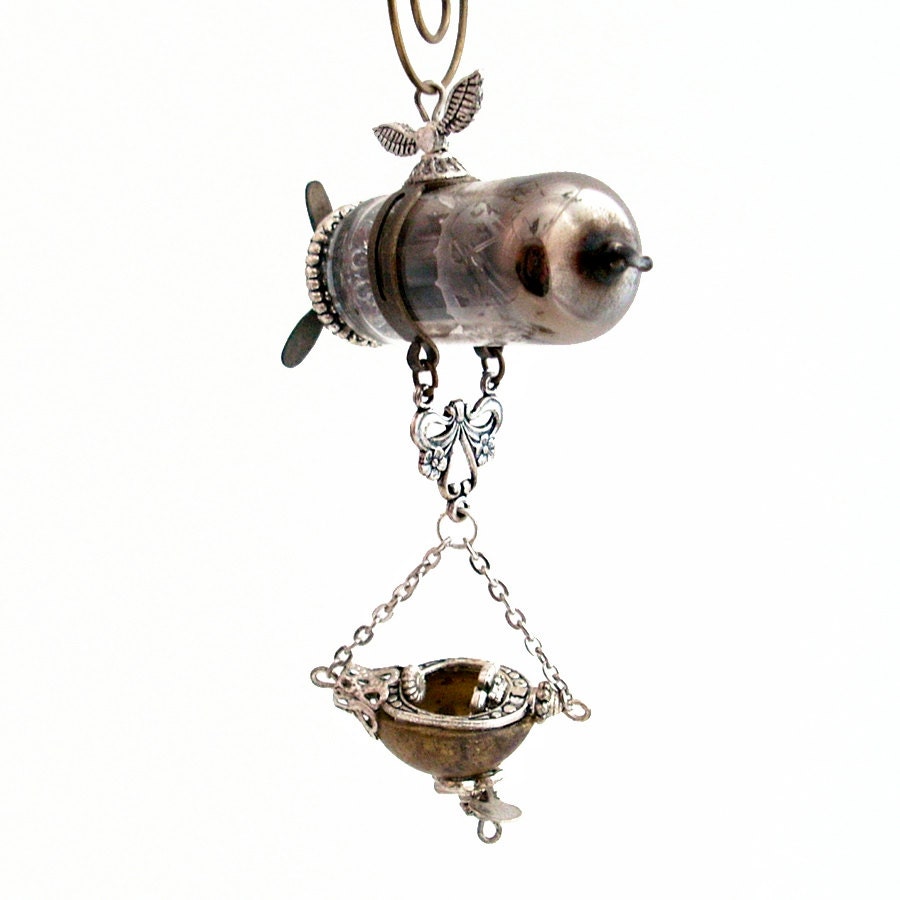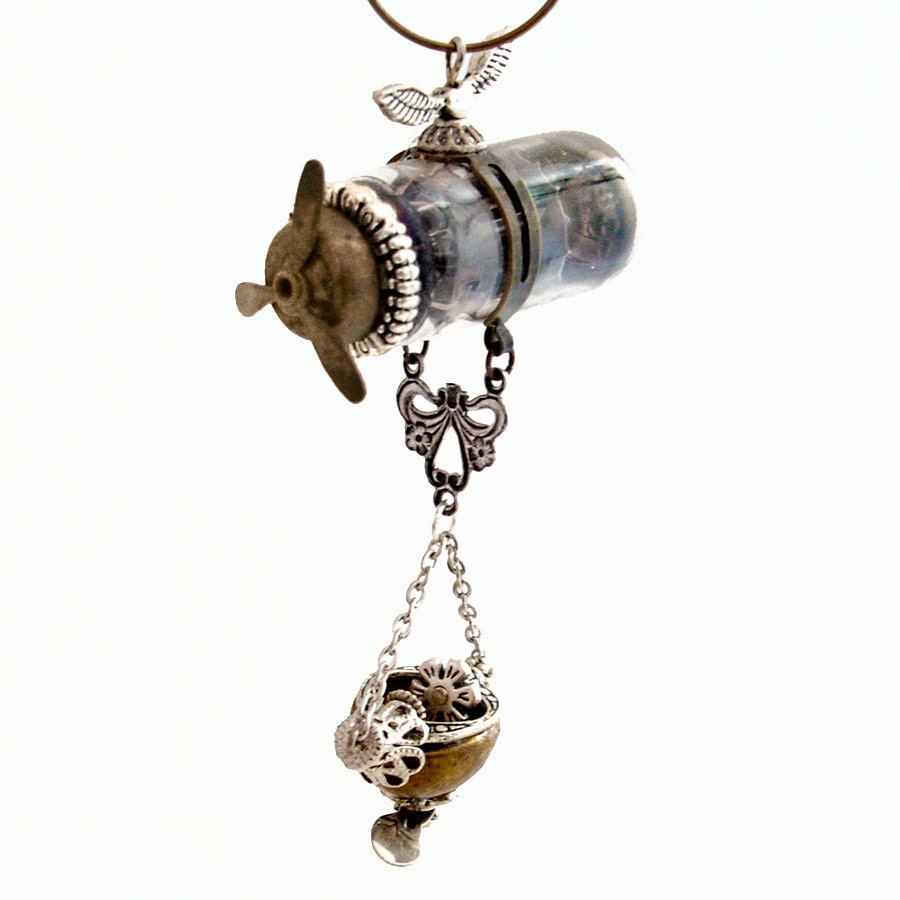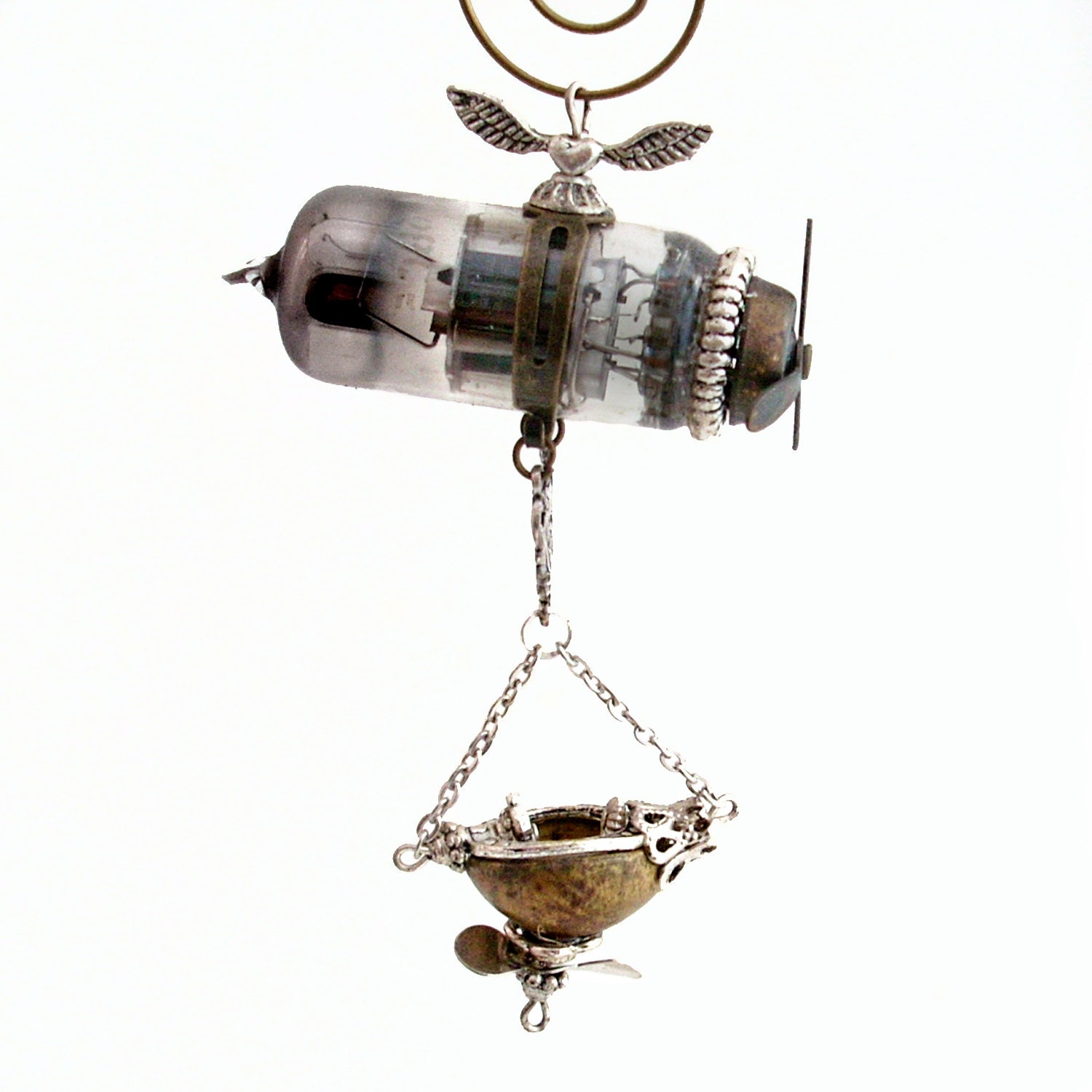 Reminiscent of times gone by, and times that were never to be.

Airships were the first aircraft to make controlled, powered flight, and were widely used before the 1940s, but their use decreased over time as their capabilities were surpassed by those of airplanes. Their use declined after a series of high-profile accidents, including the 1937 burning of the Hindenburg, and the destruction of the USS Akron.

This intriguing airship is created from a vintage vacuum tube, also known as a thermionic valve. These fascinating devices were once the state of the art in creating electronic signals - used in old radios and televisions.

I have done a limited series of these in which I have added ornate findings, charms, propellers, wings, and elements of whimsy to create a blend of romance and science that is sure to haunt the imagination.

The components vary in size - some tubes are a little larger or smaller, but the whole series falls within an approx. 2.5 by 3 inch range.

Could be a wonderful hanging decor item anywhere you need some inspiration. I will enclose a brass hanger. If you would like a chain to wear it as a necklace, just let me know. But remember, they are fragile.
Steampunk Airship, Zeppelin, Dirigible - Journey to the Past
$98.00
Shipping included to the U.S.
---