Developed specially for people with extremely dry skin, made with loads of shea butter butter. Skin healing & super moisturizing soap, great for really dry skin, eczema, psoriasis.
It is really moisturizing and will not dry out the skin but won't leave an oily or sticky feel on your skin. The high level of naturally retained glycerin leaves your skin clean and conditioned, supple and soft, never dried out.
UNSCENTED - no added fragrance or botanicals.
♥♥♥ Add SKIN CREAM
♥ 2oz -
www.etsy.com/listing/91561257/2oz-heavy-duty-body-butter-extremely-dry
♥ 4oz -
www.etsy.com/listing/66014300/4oz-heavy-duty-body-butter-extremely-dry
Absolutely NO dyes, artificial fragrance, SLS, detergent, parabens, sulfates, phthalates, nitro musk, EDTA, artificial colors, petroleum distillates, bulk fillers, preservatives.
All my soaps are made to nourish and heal your skin, so i use only food grade ingredients purchased from trusted suppliers.
This soap cleanses without harsh detergents that strip your skin of its natural moisture and protective barrier.
Each full bath bar is approximately 3.75"x2.5"x1" and weighs about 4-5oz.
♥♥ SOAP DISH: Using a draining soap dish and keeping the soap out of direct water stream will help prolong the life of your soap. Buy Amish handcrafted wood soap saver here -
www.etsy.com/listing/91490444/3-pack-handmade-wooden-soap-saver-soap
♥♥ See all our soaps here -
www.etsy.com/shop/StressTamerSpa?section_id=10754595
All orders are shipped through the US Postal Service with tracking. If you need additional services such as signature on delivery or insurance, please contact me for a quote.
♥♥ INGREDIENTS - Olive Oil, Coconut Oil, Shea Butter, Sodium Hydroxide, Organic Palm Oil.
See other items in my store here :
www.etsy.com/shop/Stresstamerspa
Thank you for looking :-)
------------------------------------------
♥♥♥ MULTIPLES - Want to stock up, we have listings for multiples at a better cost/unit.
♥♥ 3 bars -
♥ Premium soaps-
www.etsy.com/listing/88410950/pick-any-3-premium-bars-of-soap-all
♥ Super premium soaps -
www.etsy.com/listing/166855706/pick-any-3-super-premium-bars-of-soap
♥♥ 6 bars -
♥ Regular soaps -
www.etsy.com/listing/88264105/pick-any-6-bars-of-soap-all-natural-soap
♥ Super premium soaps -
www.etsy.com/listing/110946677/super-premium-soap-6-bars-discounted-set
♥♥ 12 bars
♥ Regular soaps -
www.etsy.com/listing/107318197/12-bars-of-soap-all-natural-soap
♥ Super premium soaps -
www.etsy.com/listing/93338857/super-premium-soap-12-bars-discounted
♥♥♥ PROLONG LIFE OF YOUR SOAP - Keep your soap out of direct shower spray and in as dry a place as possible when not in use. We recommend a soap saver with good drainage so that your soap is not sitting in water. Whether you buy from us or elsewhere, you will find that a soap saver will pay for itself in less than 2 bars of soap. Invest in a good quality soap saver. You can see our soap savers here:
♥ 1pc -
www.etsy.com/listing/129367639/1pc-handmade-wooden-soap-saver-soap-dish
♥ 3pcs -
www.etsy.com/listing/91490444/3-pack-handmade-wooden-soap-saver-soap
♥ 10pcs -
www.etsy.com/listing/151773431/bulk-handmade-wooden-soap-saver-20pcs
♥ 20pcs -
www.etsy.com/listing/151773431/bulk-handmade-wooden-soap-saver-20pcs
♥ 30pcs -
www.etsy.com/listing/151773431/bulk-handmade-wooden-soap-saver-20pcs
♥ 50pcs -
www.etsy.com/listing/88843358/50pcs-bulk-handmade-wooden-soap-saver
♥ 100pcs -
www.etsy.com/listing/88264795/100pcs-handmade-wooden-soap-saver-soap
♥ 150pcs -
www.etsy.com/listing/169644824/150pcs-bulk-wholesale-handmade-wooden
♥ 250pcs -
www.etsy.com/listing/187794220/250-bulk-wood-soap-saver-natural-wood
------------------------------------------
♥♥♥ TOXINS FREE - made WITH 100% Natural Ingredients
No SLS
No Preservatives
No Petroleum Products/derivatives
No Triclosan
No Sorbitol or derivatives
No commercially purchased soap base
No artificial color
No Phthalates
No artificial Fragrance
------------------------------------------------
♥♥♥ PREMIUM COLLECTION - Purchase these here -
www.etsy.com/listing/88410950/pick-any-3-premium-bars-of-soap-all
- TRIPLE SHEA BUTTER (Unscented - no added fragrance)
- OATMEAL LAVENDER - GOATS MILK
- TANGARINE LEMONGRASS - GOATS MILK
- CALENDULA ALOE (Unscented - no added fragrance)
- RHASSOUL CLAY (Unscented - no added fragrance)
- ACTIVATED CHARCOAL (Unscented - no added fragrance)
- TEA TREE
♥♥♥ SUPER PREMIUM COLLECTION - Purchase these here -
www.etsy.com/listing/166855706/pick-any-3-super-premium-bars-of-soap
- PURE SANDALWOOD
- BAY RUM (male friendly)
- PATCHOULI
- SANDALWOOD ROSE
- HERB GARDEN (rosemary, lavender, spearmint, spice blend)
♥♥♥ REGULAR COLLECTION - Purchase these here -
www.etsy.com/shop/StressTamerSpa?section_id=10754595
LAVENDER BLISS
LEMONGRASS LITSEA
TEA TREE
COCONUT
PLUMERIA
LUSCIOUS VANILLA
ALMOND BLISS
WOODBERRY
GRAPEFRUIT
BROWN SUGAR FIG
PEPPERMINT
EUCALYPTUS (SinusEase)
ROSEMARY
BALSAM FIR
CHAI BISCOTTI
Learn more about the shop and process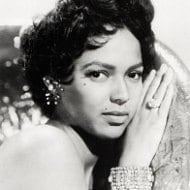 AER :-)
TRIPLE SHEA BUTTER Soap Unscented, Eczema Psoriasis Relief Extremely Dry Itchy Cracked Damaged Skin Super Moisturizing Handmade Cold Process
---
Listed on Jan 18, 2017
572 views