"For it is in giving that we receive."
~ Francis of Assisi

100% Organic

We love using gentle, effective, organic hydrosols to soothe and support skin issues. This is a combination of three amazing hydrosols that blend harmoniously to deter acne and reduce blemishes. Together, they create an incredible synergy of cleansing and soothing activity that is beneficial for inflamed skin. Great for adults and teens.

+ German Chamomile (Matricaria reticulata) is the hydrosol of choice for rashes, skin irritations, eruptions, etc. Powerfully anti-inflammatory, like the essential oil of German Chamomile, it calms skin and soothes it. Great for minor skin eruptions and calms sensitive skin.

+ Rose Geranium (Pelargonium graveolens) hydrosol helps the skin underneath scabs. It is an excellent hydrosol to spray on to help ease dry skin given its humectant properties. It calms irritated skin.

+ Calendula (Calendula officinalis) hydrosol is a traditionally used for cuts, scrapes, bruises. It loves skin; is a deep skin healer.

Customer comments:

"This product has worked wonders on keeping my outbreaks at bay!"

"I absolutely LOVE this hydrosol! It helps calm my acne so well. They heal and go away almost immediately over night. It is the best."

"Arrived quickly, and works great!"

"Amazing, I will definitely order this again when I'm out."

"I have been using this toner for a couple days (along w/ Bio Oil, rose ship/tamanu oil). I already see my dark acne scars fading. So far, so good!"

"This stuff is amazing!! I just got it yesterday and I only used it one time and my acne is already pretty much gone and is so much calmer. Not big and red and inflamed like they was. I'm ordering the biggest bottle she has. Never want to be out of this stuff. It is amazing!"

"Love this product! This is my second time ordering this and I couldn't be happier. It has helped my skin so much. Much smoother and red marks are fading. Have only been using for a month. I have always struggled with my skin. I wish I had found this much sooner. Will be a forever customer."

"My #1 favorite toner for fading my acne scars. Ever since I started this, it has done absolutely wonders to my skin. Thank you for making this! My skin has never been happier."

"I purchased this for my daughter a couple of weeks ago and she said it has helped with her acne and leaves her skin feeling smooth and well balanced."

"This has been one of my favorite purchases. It helps so much in keeping my acne and sebum production under control. Also helps with scarring!"

"Really helps my skin :)"

"Second purchase and I love it. I came back to buy this again because I have noticed that it does help fade my acne spots."

"This smells amazing! I'm normally not a fan of rose scent but the rose geranium smells really good. It feels very refreshing."

"Have purchased this a few times and it has become a staple for my skincare; I love it."

"great product! Ive been using once or twice a day with the orange blossom hydrosol for the last few weeks and my skin looks and feels beautiful. Ive always had very oily acne prone skin and these days you would never know. Absolutely love the product, and the results."

"So this hydrosol is doing a good job at keeping my skin clear and it seems it's even fading brown spots that I have. The scent is comforting and it is so gentle that you can swipe around the eye area with no irritation. I'm going to purchase more because I'm running out. It works so well and I only use it once a day."

"I love this hydrosol! I spritz this on my face with a spritz bottle just because I find it a little wasteful using a cotton pad. It's just like applying water to your face, which has a nice, cool herbal scent. In just a few days, I can definitely say it has made a great contribution to improving my acne; my pimples are reduced and my blemishes diminished. I keep this stored in my fridge after use. Naturals all the way!"

"I really like this hydrosol. I've ordered it twice because it is great for calming my red and acne prone skin."

"My daughter likes the product and finds that it helps with her acne."

"I have sensitive, acne-prone skin and this stuff helped so much even after a few days! Plus, it smells like honeysuckle."

"My face likes this hydrosol so I am definitely a fan!"

"Pleasing, subtle herbal fragrance and leaves skin feeling soft."

"Love this product."

"I love this hydrosol it really clears my skin when I break out. Will be back."

"Whenever I run out of the hydrosol, I order more. Works very well with my skin."

"So far, so good! I am very happy =]"

"This keeps my skin in perfect balance. I am loving it so far."

" I've used it for 10 days, and it's truly a magic. I have sensitive acne skin with redness on check and it breaks out temporarily. Before this I use Kiehl's Calendula toner as my friend recommended, while it works little. This hydrosol however indeed restores my skin. My acne and redness have improved. Thanks a lot!"

"I made my boyfriend go right down stairs as soon as I heard the mail drop through the slot. I love it. It's very light and gentle for my sensitive skin. Will be a returning customer. Thanks!"

Available in four options: 30 ml/1 oz. in a PET bottle with black fine mist atomizer spray cap (shipping overcharges will be refunded for this option); 60 ml./2 oz. frosted glass bottle with atomizer spray cap; a recyclable/reusable 100 ml./3.3 oz. amber glass bottle (pictured) has a orifice cap that tames the flow of the hydrosol onto clean hands or cotton rounds/balls for use, with a black cap closure.

All Jamilah Aromatherapy products are hand blended and poured upon order and shipped promptly for quality and freshness. For best results, this hydrosol should be used within a year. Not for internal use. Please keep away from the reach of children.

~ Shipping overcharges will be refunded for purchases being shipped outside of the USA.

** We take pride in our carefully crafted products. We do not use synthetic or harmful ingredients, instead we are determined to nourish and care for skin, hair and beyond with optimum wellness as our utmost concern. Our products are eco-friendly and cruelty-free. No SLS, parabens, alcohols, glycols or artificial colorants. We are vegan using organic, wildcrafted, nutrient rich and cold pressed oils. We know and trust the integrity of our essential oil suppliers that the oils are unadulterated and free of exposure to pesticides with superior handling at the source.

We trust nature.

Disclaimer: Statements contained herein have not been evaluated by the Food and Drug Administration. These products are not intended to diagnose, treat and cure or prevent disease or substitute care by a medical practitioner. All recommendations are believed to be effective, but since actual use of this product is beyond our control and can vary from individual to individual, no guarantee as to the effects of their use can be given nor liability taken.
Learn more about the shop and process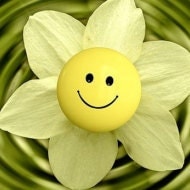 Khay
BEST SELLER - Organic Acne & Blemish Hydrosol, Cleanses, Soothes Inflammed Skin, Organic Skin Care, Anti-Acne, Sensitive Skin, Skin Toning
---
Overview
Handmade item
Materials:

organic calendula hydrosol, organic rose geranium hydrosol, organic german chamomile hydrosol

Ships worldwide from

United States

Feedback: 1971 reviews
Favorited by: 218 people