**Difficulty level: Beginner
By selecting "add finding" I will send enough Jump rings and earring hooks to make 4 pairs of earrings (Picture 5). You will need a small drill to create a hole for the jump rings.
Need Help? Check out some of my handy how to YOUTUBE VIDEO tutorials!
www.youtube.com/c/ZOUGEEBEANAmandaMansz
MY MOLDS ARE MADE TO ORDER! I make all the molds from scratch to ensure they are fresh and clean! Because I want to provide the best quality. Please allow 1 - 2 WEEKS for fabrication (usually 1) and 1- 3 WEEKS for shipping transit (depending on how far you are from Canada)! Orders may therefor take more than ***ONE MONTH*** to arrive! TRACKING or insurance IS AN ADDITIONAL COST to the customer.
Need a POLISHING KIT?
https://www.etsy.com/listing/183363693/sanding-and-polishing-starter-kit?ref=shop_home_feat_4
These handmade silicone molds are the molds I use to create all of my jewelry pieces:
* VERY FLEXIBLE easy to manoeuvre and pop out with beautiful SHINY surface
* NO need for RELEASING AGENT
*cast a VARIETY OF MATERIALS including wax, soap, gypsum/concrete, low melt alloys/metals, polymer clays and urethane, epoxy or polyester resins
*physical life/amount of casts depends on how you use it (materials cast, frequency, heat etc.). *Abrasive materials such (concrete) erode mold detail, or high heat shortens mold life
*Molds are made using a VACUUM CHAMBER to REMOVE AIR BUBBLES
****COLOUR OPTIONS*****
OPAQUE (coloured): This silicone is most economical and great quality! If you do not need to see fine details in your cast or like to be surprised when the cast comes out, this is perfect for you. This silicone is very flexible and long lasting (my preferred silicone). Use at temperatures -65°F to 400°F (-19°C to 205° C)
CLEAR:This silicone is amazingly clear! Excellent for seeing right into your cast and viewing fine details within your mold. It is wonderfully flexible and durable! This silicone is a platinum base, so it is quite a bit more expensive (and it is also the only one that is FOOD SAFE). Use at temperatures -65°F to 400°F (-19°C to 205° C), but will lead to clouding.
******INSTRUCTIONS*******
Resin Techniques for your Molds:
I recommend rinsing your molds before use! Let dry thoroughly!
MIXING – FOLLOW RESIN INSTRUCTIONS CAREFULLY! Epoxy Resins that are usually mixed by volume are the simplest to use successfully, except usually soften with body heat (thin jewelry casts not recommended). Polyurethane resins generally require a small scale for accurate mixing ratios, they are generally stronger and more scratch resistant than epoxy. Polyester resins are much more challenging to mix appropriately, have very powerful fumes and can be frustrating for beginners, however they are strong, resist heat and polish beautifully. The bigger the batch of resin, the more heat from the chemical reaction is generated, and the faster the resin will cure. General rules for all resins include: - Don't whip, but stir adequately and gently to avoid extra air bubbles.
POURING – When adding inclusions to your pieces, hold inclusion with tweezers, dip in resin and then placed in the mold to avoid trapped air bubbles. When LAYERED effects are desired, wait until your first layer has reached a "gel textured" before adding your second layer to avoid mixing of colours or sinking of inclusions. Do not loosen layers from molds before adding new layers or uncured resin will seep under your piece and ruin the smoothness.
CURING – Avoiding BUBBLES! The fight against bubbles is best won with a craft heat gun or small butane torch. CAREFUL resin is flammable and can catch fire or burn your resin. Hold your heat source directly above your resin and pass over with a few short strokes. Do not hold the heat source too close or for extended periods, or the resin or inclusions may be damaged.
TRIMMING AND SANDING – Make sure to wear a dust particle mask and eye protection! If molds have overflowed, large pieces of unwanted resin use a craft knife or small scissors to trim away the excess. Curved manicure scissors are perfect for trimming rounded pieces. Start with a rotary tool on the lowest speed (or by hand), with a coarse grit sandpaper (180 – 220 grit) to shape the piece. Then move progressively from 220 to 320 to 400 to 600 to 800 to 1000 to 1500 to 2000 grits. When using wet/dry sandpapers, sand underwater or be sure to rinse the sandpaper and the resin piece frequently. Follow with a scratch repair paste or jeweler's rouge to achieve the finest sanding. Using a foam/cotton attachment on a rotary tool or a soft cloth, buff the piece on a low speed or by hand buffing. Need a Beginner POLISHING/SANDING KIT?
https://www.etsy.com/listing/183363693/sanding-and-polishing-starter-kit?ref=shop_home_feat_4
FINISHING – Polish with an automotive plastic polish or polish sold in my shop. Apply by hand and either buff on a very low speed with a foam/cotton rotary attachment, or simply wipe off with a soft cloth/Shammy. If a high gloss is not achieved, re-sand and re-polish your piece. REMEMBER epoxy resin is sensitive to heat, so be careful with the heat generated by a rotary tool!
DEMOLDING - be VERY, VERY GENTIL! carefully loosen resin around the edges of your mold. If you are having difficulty place your mold in water with mild dish soap to aid in cast removal.
MOLD STORAGE and CARE: Store your molds at room temperature in a sealed container preventing dust and debris from sticking (store two part mold placed together). Gently wash your molds with mild soap and water between uses, but ensure your molds are totally dry before re-use.
******* MORE INSTRUCTIONS (instructions for specific molds) ARE SENT WITH PURCHASE *******
****************************************************************************************************************
Need more help? Check out some of my YOUTUBE VIDEO Tutorials...
How to make use a split ring mold: https://www.youtube.com/watch?v=MA0KtWkVnhA
How to make a resin bangle: https://www.youtube.com/watch?v=cNinOiUKFT0
How to make a sphere/globe pendant: https://www.youtube.com/watch?v=iih8EGzz-qw
How to use mix n' match molds: https://www.youtube.com/watch?v=kdIO61yfboU
How to use a two piece mold: https://www.youtube.com/watch?v=M9P4DhYYLNg
ENJOY!
ENJOY!
Learn more about the shop and process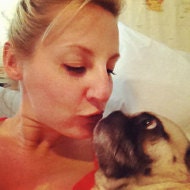 Mandy
SALE 4 Piece Small Teardrop and Circle Earring/Pendant Mold
Overview
Handmade Supply
Materials:

silicone, rubber, pourable, mold

Ships worldwide from

Canada

Feedback: 3486 reviews
Favorited by: 242 people
Listed on Jul 29, 2016
2036 views