ø¤º°`°º SAVE MORE ø¤º°`°º
<Shipping Cost is USD$0.10 EACH for the Additional Items.>
_.__.__.___.___._____.______._______._________.
Over 450 varieties to fill your garden, feel free to visit
https://www.etsy.com/shop/seedsshop
_.__.__.___.___._____.______._______._________.
Name: Helipterum (pink)
Quantity: 500 Bulk Seeds/per bag OR 100 grams(approx. 95000 Seeds)
Height: 6 to 20 inches (15 to 50 cm).
Growing Region: Zones 3 to 10.
Flowers: Summer.
Flower Details: Pink. Daisy-like. Buttons.
Foliage: Grey-green leaves. Wiry stem.
Sow Outdoors: Cover seed. A few weeks after the last frost. Spacing 6 to 10 inches (15 to 25 cm).
Sow Indoors: Usually started indoors in cooler areas. Use peat pots. Germination time: two to three weeks. Temperature 70 to 75°F (21 to 24°C). Seven or eight weeks before expected last frost. Transplant outdoors a couple of weeks after the last frost.
Requirements: Full sunlight. Sandy soil. Light soil. Dry soil. Provide support.
How to grow:
Everlasting are valued by flower arrangers as once dried their flowers last for a very long time. They therefore make an ideal plant to grow in the garden. If you want to grow them outdoors from the off, then sow the seeds about a month before the last frost of spring; simply cover the seeds. Everlasting like to grow in a sunny part of the garden into a light sandy soil. 
If you want to start off Everlasting and other Helipterum members indoors first then the growing process should start about 5 weeks before they are due to be transplanted into the garden after the last frost of spring. they should be sown in peat pots, and the seed lightly covered with soil. it will take from between two to three weeks to germinate at 18 to 24 degrees Celsius. Once ready they should be grown outdoors, spaced about 20cm apart.
Learn more about the shop and process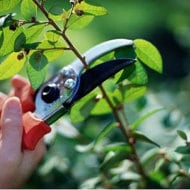 Ka Man Leung
Heirloom 500 Seeds Helipterum Australian Crisp Everlasting Annual Pink Flower Bulk Seeds B0072
---