Handmade gray coffee mug cozy with "je t'aime" in black.
Je t'aime. Don't know what that means? Yeah, me neither. And I even got Rosetta Stone French for a present.
Okay, actually I know what it means. "I love you." No, not you. I don't love you. I don't even know you. I'm sure you probably love me, because let's face it, who couldn't? But it's just not the same for me. My standards are pretty damn high. I love myself and after that, well, it's all pretty much one giant fricking let down.
Anywho, this is such a lovely little, romantic, French, French, Frenchity-French cozy. It's so cute I could eat it with a spoon. And then make these horrible gagging noises. Which oddly enough is how I sound while I speak French.
If you would like to customize this cozy in any way I would be happy to do so. I can change the colors, the embroidery- whatever you want I can do (especially if you ask in French). I can even make it a bottle or travel mug cozy for only $2.00 more. Just send me a message so we can create your own unique design.
Note, cozy will be made to order so please expect some slight variation.
Please visit the rest of my shop to see more freaking awesome stuff:
✪✪✪✪✪✪✪✪✪✪✪✪✪✪✪✪✪✪✪
http://knotworkshop.etsy.com
✪✪✪✪✪✪✪✪✪✪✪✪✪✪✪✪✪✪✪
Learn more about the shop and process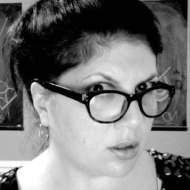 Smith (pronounced Diane)
Coffee Mug Cozy, Valentine's Day, love heart, french, Paris, red white gray crochet cover
---