Spirit Medicine Essences
Red Road Spirit Medicine
Essences for Healing Body, Mind, & Spirit
- Sundance - Wiwan'yag Wachipi
Shamanic Death
Prayers for the People
An ancient ceremony brought to the people to remind us of our prayers. This is a very traditional native american ceremony that is still practiced today all over the world. It is a Prayer Dance. A test of physical and emotional strengths. Four days from fasting from food and water, while dancing under Grandfather Sun. A dance of strength and agility. Yet it is all according to your prayer how it goes. It is traditionally a dance for the warrior's of the tribes. Yet today is has gone beyond that. It is a prayer that has moved beyond oneself. A walk that carries all the people. Holding the prayers for all relations in ones heart. We dance under that great cottonwood tree for all our families that could not be there. Dance for the healing of Mother Earth and all her children. Offering our blood back to the Earth while being attached to the tree. It is like a Shamanic Death. For once you finish your first year, you will change forever more. It is rebirth into the world.
Sundance is one of my 13 Red Road Spirit Medicine Essences and was created with no intention of replacing this sacred dance. Sundance is a way of life and a commitment. Here i simply was inspired to offer an essence that gives way to rebirth and helps expand ones heart and path as a warrior of the Earth.
------------
Sundance Spirit Essence
Supports: Rebirth into this world to move beyond self and to learn to carry all people's prayers
Buffalo Medicine
Buffalo medicine is prayer, gratitude, and praise for which has been received. Abundance, incorporates our own efforts to embrace and hold life, burdens and rewards are carried, keep self well grounded, follow the easiest path, don't use force in areas of life, flow with it. Teaches creativity, courage, sacred knowledge, sharing with a sense of community, survival strategies, teaches how to challenge with forthrightness and grace. A time to honor your path and ask for assistance from Spirit. Buffalo teaches abundance and strength of character along with harmony and expression of gratitude and honor for all creatures.
Californian Poppy Flower Essence
Supports: Spiritual Truth and Abundance
Teaches to balance light and love. It helps develop inner sense of knowing and spiritual truth. It clears space to find spirituality in ones heart and balances attitude of abundance. California Poppy draws the radiant sun force upward toward the heart.
Princess Flower Essence
Supports: Memory of Soul Purpose
It opens the path to healing especially if healing is believed to be impossible. Remember your sacred origins and your purpose on Earth. Creates the desire to manifest harmony and goodwill. As well allows us to be more able to express our royal natures to work in harmony.
Turquoise Crystal Essence
Turquoise symbolizes our source (spirit/sky) and spiritual love for healing and helping. It is known as the stone which connects heaven and earth. Turquoise is known as a stone of protection and communication on every level. Use turquoise at the Throat Chakra, to encouraging communication between heart and mind as well as expressing your desires and dreams. Used in the attunement of the physical plane and connects one with the Spirit World.
Obsidian Crystal Essence
This is a strong grounding stone and is known as "the protector". It is said to "mirror one's soul. This stone brings about objectivity, dis-attachment and is grounding. It reduces fantasy and escapism. Absorbs and dissolves anger, criticism, fear, and therefore is protective. This unusual black stone absorbs darkness and converts it to white light energy. Black obsidian brings higher Chakra light into lower ones; cleanses and uplifts. Changes fear into flexibility with the advent of change. Obsidian is used for transformation.
Quartz Crystal Essence
Quartz can both draw and send energy therefore it is effective for sending/receiving guidance. Quartz is used for transformation in healing and in all levels of change (mentally/emotionally, physically and spiritually). Quartz is considered the "stone of power". A dedicated healer. Pure white light passes through it easily, leaving all the colors of the spectrum unaltered and giving substance to the argument that Clear Quartz crystals can help balance all the elements needed to make us whole and fulfilled.
Sunstone Crystal Essence
Can be used to both clear and energize the chakras.It can be used to dissipated fearfulness, to alleviate stress, and to increase vitality. It has been used to encourage independence and originality and to provide luck in games. It has been used by the Canadian Indians, in rituals of the medicine wheel, to show to the spirit guides the connection with the golden white healing light of the sun. In these ceremonies sunstone is placed in the center of the medicine wheel; it has been reported that, during contact with the spirit guides, the stone has emitted a golden glow.
--------------
Made from Buffalo Medicine, Princess Flower and Californian Poppy Flower Essences, Sunstone, Turquoise, Obsidian, and Quartz Crystal Essences
+ Full Moonlight in Fiery Aries, Sunlight, Crystal Medicine Wheel, Shasta Spring Water, Brandy, Amarretto, full moon pipe ceremony, and love.
These Spirit essences were created on the evening of the Full Moon and charged that night with the full moonlight of Aries. I created the Crystal Medicine Wheel just as a Partial Lunar Eclipse appeared in the sky. Around midnight took place an Obsidian Moon Pipe Ceremony, where all the flowers, crystals, and animal spirits were evoked in my traditions. With the Sun rise the essences soaked in half a day of Grandfather Sun's energy.
Crystal Medicine Wheel
Represented the four directions and all its Nahuales on the Medicine Wheel
Direction - Color - Teaching - Element - Plant - Animal - Crystals
East - Red - Spirit - Fire - Tobacco - Eagle and Hawk - Red Jasper
South - Yellow - Growth - Air - Copal - Coyote and Turtle - Citrine
West - Black - Death & Rebirth - Water - Cedar - Bear and Owl - Obsidian
North - White - Ancetors - Mind - Earth - Sage - Buffalo and Raven - Quartz
All Flower Essences were made directly in spring water and infused in Sunlight and Moonlight for 24 hours. Each flower is from my garden and i was guided to use them in my creation of Red Road Spirit Essences. My Crystal essences were also made the same night in the Crystal Medicine Wheel on the Full moon and most of them were made indirectly in spring water (due to the different minerals in crystals). Four of the Animal guides were joined in this Medicine Wheel on this night and later there was another Nahual Medicine Wheel on the Full Moon in Scorpio that was done to infuse the essence and spirit of the 4 Legged and Winged Ones into the medicine.
These Bottles of Spirit Essences are a 2 oz bottle with dropper.
It is made from the Mother essence (Shasta Spring Water & Brandy)
Bottled to a stock essence. (Spring Water & Amaretto) 50% to 50% ratio
Usage: Take from 1 to 13 drops DAILY of your essence. Using less over an extended period of time is the way it works.
Combined Shipping -
Buy up to 4 Essences at a time and get the Standard Rate of Shipping for One Essence (USA). Please contact me thro a Convo to make this change in shipping if interested.
Find all my 13 Red Road Spirit Medicine Essences in my shop Spirit Medicines
https://www.etsy.com/shop/SpiritMedicines?section_id=13510816
Comes in Pretty Mesh Bag and with an Info Description Card of Essence and Quartz Crystals.
Made with Healing Hands of Tijax
Matiox Chawe
To all my Relations
Made with Love
Ellie
---- Shipping ----
USA - USPS Priority Mail with Tracking Number
Your purchase will be gift wrapped & sent in a flat rate priority box
Estimate Arrival 2-4 days within USA
Shipping charges include shipping, handling, Packaging, Etsy fees, and Paypal fees.
International - USPS First Class Mail
Your purchase will be gift wrapped & sent in a recycled box
Estimate Arrival 2-6 weeks
Shipping charges include shipping, handling, packaging, Etsy fees, and Paypal fees.
International Shipping prices have gone up in 2013, creating quit high shipping rates. Thus all my shipping rates are going up and i am still figuring out prices. To me, this is clearly creating a time and transition to Shop Locally much more and support Artists from our own countries. Yet, if you just fall in love with my work and are out of the States, please free & welcome in purchasing from my shop! I love creating healing medicines that can reach all 4 Directions of Mama Earth.
Learn more about the shop and process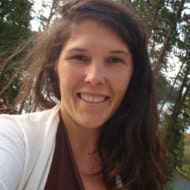 Ellie Stahl
Sundance - 2oz - Red Road Spirit Medicine Essences
Overview
Handmade item
Materials:

princess flower essence, poppy flower essence, buffalo animal medicine, sunstone crystal essence, quartz crystal essence, turquoise crystal essence, obsidian crystal essence, full moonlight, sunlight, spring water, brandy, amaretto, prayer

Ships worldwide from

United States

Feedback: 377 reviews
Favorited by: 22 people
Listed on Aug 25, 2016
345 views