ø¤º°`°º SAVE MORE ø¤º°`°º
<Shipping Cost is USD$0.10 EACH for the Additional Items.>
_.__.__.___.___._____.______._______._________.
Over 400 varieties to fill your garden, feel free to visit
https://www.etsy.com/shop/seedsshop
_.__.__.___.___._____.______._______._________.
Name: Campanula (blue)
Quantity: 1000 Bulk Seeds
Height: 2 to 80 inches (5 to 200 cm).
Growing Region: Zones 3 to 10
Flowers: Spring and/or summer to early autumn.
Flower Details: Blue. Panicle. Bell shaped.
Foliage: Variable; often broad at the base of the plant and narrow higher up the stem.
Sow Outdoors: Surface. Early spring (or early autumn in mild climates). Sow biennials in late spring or early summer. Spacing: Small species 5 to 10 inches (12 to 20 cm); Large species 15 to 20 inches (38 to 50 cm).
Sow Indoors: Light (not direct sunlight). Germination time: two to four weeks. Temperature 70°F (21°C). Nine or ten weeks in advance of transplanting outdoors in early spring or early autumn. Biennials should be transplanted in the autumn.
Requirements: Full sunlight for best results (except in very hot areas then partial shade). Soil pH 6.5 to 7.5. Ordinary soils. Gritty soils in rockeries. Supply water in dry spells. Deadhead. Supply winter mulch of manure. Use a stake for tall species. Perennial species can be propagated form cuttings or by division in autumn or spring.
How to grow:
Seeds of Campanula should be sown on the surface in the early spring. If growing bellflower and similar garden flowers from seed indoors, then they should be prepared about ten weeks before putting out. They require two to three weeks to germinate and should be grown in light at a temperature of between 15 and 20C. the seedlings of bellflower should then be planted at a spacing of about 20cm (small varieties) or 40cm (larger varieties). They should be planted into an area of the garden that has full exposure to the sun into a pH neutral soil in the early spring.
Learn more about the shop and process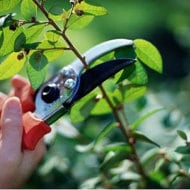 Ka Man Leung
Heirloom 1000 Seeds Campanula Bellflower Peach Bells Harebell Canterbury Flower Bulk Seed S028
---
Shop similar items from sellers around the world