ø¤º°`°º SAVE MORE ø¤º°`°º
<Shipping Cost is USD$0.10 EACH for the Additional Items.>
_.__.__.___.___._____.______._______._________.
Over 400 varieties to fill your garden, feel free to visit
https://www.etsy.com/shop/seedsshop
_.__.__.___.___._____.______._______._________.
Name: Dianthus (mix)
Quantity: 400 Bulk Seeds/per bag OR 100 grams(approx. 44000 Seeds)
Height: 6 to 12 inches (15 to 30 cm).
Growing Region: Zones 2 to 10.
Flowers: Late spring and summer.
Flower Details: Pale to dark pink; yellow, red, purple, white, yellow, green cultivars. Five petals. Frilled. Cyme. Fragrant.
Foliage: Grey-green to blue-green. Opposite.
Sow Outdoors: Annuals/Perennials: Cover seeds. Before last frost or in autumn. Spacing: 6 to 10 inches (15 to 25 cm).
Sow Indoors: Annuals and perennials: Germination time: one to three weeks. Temperature 60 to 70°F (15 to 21°C). Nine or ten weeks in advance. Transplant annuals outdoors after last frost. Transplant perennials outdoors after last frost or in autumn.
Requirements: Full sunlight. Good drainage. Soil pH 6 to 7.5. Rich soil. Moist soil for annuals. Provide winter mulch for biennials and perennials. Regular watering for biennials; annuals and perennials should be watered during dry spells. Deadhead annuals. Cut back perennials after flowering. Propagate: annuals and perennials: summer shoot cuttings. biennials: root cuttings.
How to grow:
When growing outdoors seeds of carnation should be sowed about 15 to 20cm apart either at the beginning of spring or the beginning of autumn. Once sown simple cover the seed. Carnations prefer to grow in a sunny area of the garden that has very good drainage. Ideally the soil should be slightly acidic to neutral (pH6 to 7) and of a rich nature. 
If you plan to first grow carnations (Dianthus) indoors as seedlings before later transplanting then the process should be started about 9 or 10 weeks beforehand. They take about two or three weeks to germinate at a temperature of 15 to 20 degrees Centigrade. They can be transplanted out into the garden either in the autumn or before the last frost of spring.
Learn more about the shop and process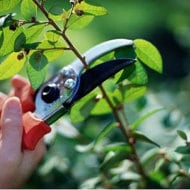 Ka Man Leung
Heirloom 400 Seeds Dianthus Barbatus Carnation Sweet William Heirloom Mix Flower Seed S045
---