❢❢ This piece is called HORIZON
❢❢ Our modern wall mount key rack was inspired by our love of brass - the rich and deep color is perfectly balanced with a warm off white and further highlighted by a metallic gold paint. The geometric design in both the horizontal and vertical layouts are carefully scored and then hand painted. The hooks are made of solid brass and bent right here in our studio for a truly unique look. Minimal, modern and functional - our signature is not only that we thoughtfully design each piece and fabricate each one by hand, but that our work is both functional and artful.
❢❢ There are TWO designs you can choose from. Either the "horizontal" design with the gold band across the top OR the "vertical" design with the gold band running from top to bottom.
- 9" W x 2 ½" H x 1 ½" D (measurements could vary by 1/4 inch)
- brass hook width - ½"
- key hole hangers on back
- back bumpers to protect your wall
- item ships ready to hang
✣ ✣ ✣ ✣ ✣ ✣ ✣ ✣ ✣ ✣ ✣ ✣ ✣ ✣ ✣ ✣ ✣ ✣ ✣ ✣ ✣ ✣ ✣ ✣ ✣ ✣ ✣ ✣ ✣ ✣ ✣ ✣ ✣
This is a MADE TO ORDER item. Please see our current production times
☛ ☛ ☛ ☛ ☛ ☛ ☛
http://www.etsy.com/people/PIGandFiSH
☚ ☚ ☚ ☚ ☚
✣ ✣ ✣ ✣ ✣ ✣ ✣ ✣ ✣ ✣ ✣ ✣ ✣ ✣ ✣ ✣ ✣ ✣ ✣ ✣ ✣ ✣ ✣ ✣ ✣ ✣ ✣ ✣ ✣ ✣ ✣ ✣ ✣
To view the other FUNCTIONAL ART items in our shop:
✣ ✣ ✣ ✣ ✣ ✣ ✣ ✣ ✣ ✣ ✣ ✣ ✣ ✣ ✣ ✣ ✣ ✣ ✣ ✣ ✣ ✣ ✣ ✣ ✣ ✣ ✣ ✣ ✣
https://www.etsy.com/shop/PIGandFiSH?section_id=7695930
✣ ✣ ✣ ✣ ✣ ✣ ✣ ✣ ✣ ✣ ✣ ✣ ✣ ✣ ✣ ✣ ✣ ✣ ✣ ✣ ✣ ✣ ✣ ✣ ✣ ✣ ✣ ✣ ✣
㊀ ✣
✣ ㊅
Learn more about their shop and process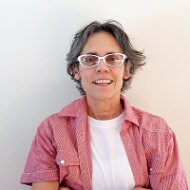 Deb Gill
Nanako O'Donnell
KEY RACK MODERN: Brass Gold Simple Key Holder Hooks Minimal Mod Home Entry Organization
---