Cultured Freshwater Pearls Loose Half-Drilled 8-8.5mm Round Natural White
The possibilities for these gems are endless! What will you use them for? Earrings? A pendant? Headpiece? Bridal jewelry? In a Wedding bouquet...
All natural genuine, cultured, freshwater pearls. These pearls are half-drilled, which means they are intended to be mounted not strung; and they have a small flat spot on the bottom where the half-drilled hole is.
Pearl is the official birthstone for the month of June
It is also the birthstone for the Sun Signs of Gemini and Cancer
Fresh water pearls are given on the 1st wedding anniversary
Pearls are also given on the 3rd, 12th and 30th anniversaries
Lore: Cultured or freshwater pearls are considered to offer the power of love, money, protection, and luck. Pearls are thought to give wisdom through experience, to quicken the laws of karma and to cement engagements and love relationships. They are thought to keep children safe.
Early Chinese myths told of pearls falling from the sky when dragons fought. Ancient legend says that pearls were thought to be the tears of the gods and the Greeks believed that wearing pearls would promote marital bliss and prevent newlywed women from crying.
Gem Name: Pearl, freshwater cultured
Shape: round
Size: 8-8.5mm
Hole size: .022"–.026"
Drill Style: Half-drilled
Clarity/Grade: A+/AA
Color: White
Origin: China
Treatment: Bleached
Quantity: 2 (1 matched pair)
Pearls are quite "soft" and range between 2.5 and 4.5 on the Mohs scale of hardness. They should be protected from extreme wear. Clean with a soft cloth ONLY.
______________________________________________________________________
Most pearls today are cultured. Marine and freshwater mollusks (oysters and mussels) are collected and a small shell bead placed inside. The mollusks are then returned to the water where they make the pearl. Layers of calcium carbonate are secreted, coating the piece of shell, to form a spherical, oblong, or irregular-shaped pearl. It takes roughly 3 to 7 years for mollusks to produce a single pearl. The color of the pearl varies depending on the type of mollusk. (The oysters and mussels that make the pearls are not related to the edible varieties of oysters and mussels.)
Most natural and cultured freshwater pearls are found in the waters of Japan, China and the South Seas, however many are harvested along the coasts of Australia and the rivers of Austria, France, Scotland and Ireland. Cultured freshwater pearls are also grown along the Mississippi River in the United States.
Chemical Composition: Calcium Carbonate (CaCO3), organic substances, water
Appearance: White, pink, silver, cream, gold, green, blue, black; translucent to opaque
Hardness: 2-1/2 - 4-1/2 (Moh's)
Specific Gravity: 2.61 - 2.85 (saltwater)
Refractive Index: 1.52 - 1.66
Cause of Color: Varies depending on type of mollusk
More interesting information about pearls can be found here: http://www.pearl-guide.com/
❤ Please use the 'Zoom' feature to see close up detail of this piece. And, use the measurements listed to determine exact sizes. If this is your first purchase on Etsy, this step by step guide will walk you through the process:
http://www.etsy.com/help/article/339
❤ Please visit ALL my Etsy Shops:
Catherine's Jewelry -
http://www.etsy.com/shop/CatherinesJewelry
Catherine's MOUSE (Up/Recycled) -
http://www.etsy.com/shop/CatherinesMOUSE
Catherine's "De-Stash" Supply -
http://www.etsy.com/shop/CatherinesSupply
Catherine's Vintage Joy -
http://www.etsy.com/shop/CatherinesVintageJoy
SteelBaroque ~ Steel Drum Music (seasonal) -
http://www.etsy.com/shop/SteelBaroque
All designs, text and photos copyright Catherine's Jewelry 1994-present and may not be reproduced in whole or in part without prior, express written permission. All rights reserved.
Learn more about the shop and process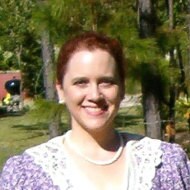 Catherine Templeton
Matched Pair ~ Cultured Freshwater Pearls ~ 2 Loose Half-Drilled 8-8.5mm Round Natural White Pearls
---
Overview
Craft type: Jewelry making
Primary color: White
Secondary color: Beige
Occasion: Wedding
Set: No
Gem type: Pearl
Shape: Round
Faceted: No
Carved: No
Lab created: No
Ships worldwide from

United States

Feedback: 96 reviews
Favorited by: 102 people