AS OF AUGUST 10, I cannot guarantee that new orders will be completed and delivered by Christmas. (This is due to my busy fall painting and show schedule.) If you are willing to wait until January 2017 for delivery, knowing that your piece *might* be completed earlier than that, please feel free to place a new order.
------------------------------------------------------------------------------------------

Ophelia's Gypsy Caravan is now pleased to offer custom, hand-painted quote mugs in a range of prices and complexities, all in one listing! Please read on for more information about each price point, but if you are new to the Caravan, please check out photos of my past designs here FIRST, so you know what sort of artwork to expect when you order from me. :) And always feel free to message me if you have questions, or don't know which one to order.

https://www.facebook.com/opheliasgypsycaravan/photos_stream


The Options:

**************************************************

1- JUST TEXT CUSTOM MUG:

This option is for a BLACK TEXT ONLY custom mug (example in the second picture).

If you're looking to spend a little less and just want a certain quote or set of words painted on a mug, this is the option for you! Your mug will be small to medium sized and white, and you may choose the following (please type your choices in the seller notes at checkout):

- A quote, phrase, or chunk of text (no more than 50 words).

- Your choice of text style: Standard print (uppercase and lowercase letters where appropriate); All uppercase print; or Script (cursive). Please see my sold orders for examples of my handwriting on these. (https://www.etsy.com/shop/OpheliasGypsyCaravan/sold)

- Whether or not you'd like "fairy dust" around your quote. (These are the little black and gold dots I surround most of my quotes with.)

Processing time on Just Text mugs is 1-2 weeks.

**************************************************

2 - SIMPLE CUSTOM MUG:

This option means that you pick the quote, and I pick everything else: ie. the design and the mug. (Example in the third picture above.)

It is the non-picky option for people who still want a design on their mug, but don't have specific opinions about what that design is, or what the mug looks like. Instead, I'll make those choices based on what mugs I have available, and what design I think would look good with the quote.

What you'll probably get: A medium sized mug of a gender-neutral color (unless you give me a quote about princesses, in which case I might use a pink mug), with the quote of your choice and a fairly simple design of my choosing. Please tell me the quote you want in the seller notes at checkout, as well as anything that might impact the design, like, "The recipient is a 70 year old man," or " This is for someone who hates the color blue."

Processing time on Simple Custom Mugs is 2-3 weeks.

**************************************************

3- COMPLEX CUSTOM MUG

This option is for people who have preferences about their design, but not their mug. OR for people who would like a certain kind of mug, but don't have a complex or specific design in mind. (See the fourth picture above.) Also valid with requests for teacups and saucers.

I'll choose a medium to large sized mug that I think fits your design well (I promise I won't use any weird colors), though you may tell me some of your color preferences, knowing I will choose based on what is available.

Pick this option if you'd like me to repeat a past design (like the Hogwarts crest), or if you have a specific design request like, "I'd like you to paint a llama," or "Please paint my bridesmaids' names, each with a different flower that I will designate."

You may also pick this one if you want a specific kind of mug (like large, or square, or pink), but are willing to give me freedom on the design.

Don't choose this option if your design request is extra complicated or complex. Message me if you're not sure. :)

Processing time on Complex Custom Mugs is 3-5 weeks.

**************************************************

4- EXTRA COMPLEX CUSTOM MUG

This option allows you to choose everything! From the quote, to the design, to the size and color of the mug itself, and be as complex as you'd like. (See the fifth photo.)

If you know that you want a very specific color or shape or size of mug, and/or you want a design that will require lots of time, energy, and concentration for me to paint, this is the option for you. Also use this option for past designs of mine that are extra complex (like Luna Lovegood's spectrespecs, or the Complex Harry Potter Titles mug). Again, message me if you are in doubt.

When you order, please include the following in the seller notes: What color and size you'd like your mug to be, what your backup colors are, what (if any) quote you would like, and what design you would like.

Processing time on these mugs varies widely, depending on how long it takes me to track down a mug that fits your needs. Expect anywhere from 4-10 weeks.

**************************************************

Almost done! Here are your instructions for ordering:

THE MOST IMPORTANT INSTRUCTION: Tell me what you want--exactly what you want--in the seller notes at checkout before you finalize your order. EVEN IF WE HAVE CORRESPONDED ABOUT IT IN GREAT DEPTH IN A MESSAGE. Go back and copy the whole thread into the order if you must, but make sure and tell me everything I need to know IN THE SELLER NOTES field of your order. If you don't, I promise I will forget some important detail, and we will both be sad.

That includes but is not limited to:
- Quote
- Design preference
- Mug color and size (Also include two backup colors, please)
- Links to examples of your idea
- Design details

Helpful Hints:
- White is always a good color choice-- it's always available.
- The more you trust me with your design, the more I will like you. :)

**************************************************

If you order a custom mug, I ask that you agree to the following:

- Be flexible in the specifications of your mug, understanding that the size, color, or type of mug you want may not be available for me, the artist, to buy. I try my best, but sometimes simply cannot find exactly the sort of mug you describe.

- Prepare yourself in advance for the kind of art you can expect from me (see the link to my Facebook page at the top of this listing), and to understand that I am human, not an artistically endowed mutant, and painting to the best of my ability according to what you've requested.

- Understand that in ordering this listing, you are giving me your trust, which I do not take lightly. (I, in turn, promise not to ship you anything I am not personally satisfied with.) But also to understand that what you receive from me MAY NOT be exactly what you envisioned, since you and I have different brains.

- Be patient while you wait for your mug. Custom work takes me at least twice as long to do as normal painting, because I stress a lot about making things as perfect as I can.

**************************************************

::Care Instructions::

All of my work is done with a heat-set ceramic paint that is "officially" dishwasher safe. However, I use a range of mugs and ceramics for my designs, and as the true test of permanence is the passage of time, I cannot guarantee that all mugs will age the same way. In most cases you should see only slight and incremental fading over time with frequent use and washing, but if you would like your mug to last as long as possible, hand wash it gently without EVER scrubbing the artwork. (Please note that the use of abrasive action against the paint will eventually cause chipping whether you dishwash it or not.) In most cases, a dishwasher's agitation is subtle enough that the paint can withstand it just fine, but some surfaces are less compatible with the paint than others, and some dishwashers are hotter or more aggressive than others. Use your discretion in washing.

(I test all finished products in my own dishwasher before shipping them.)

::Shipping::

For the first time ever, I have decided to start using the US Postal Service as my primary means of shipping, with Etsy's new calculated shipping option. Each listing will, by default, calculate a number of options with a variety of price points, and you may choose which one you prefer. If you live in the United States and would like to ship your mug through FedEx instead (AND YOUR SHIPPING TOTAL IS NOT ALREADY $12 OR MORE) please order as usual and then message me for an additional price adjustment listing.

Please note, however, that if you live in the United States, and your shipping total amounts to $12 or more, I will ship it via FedEx ground, because they are quicker, easier, and more careful. (If you do NOT want me to send it via FedEx, please let me know in the seller notes at checkout.)

All international orders will be shipped through the US Postal Service. Please be advised that once your order leaves the United States, there is usually no tracking information available through the USPS tracking website.
Learn more about the shop and process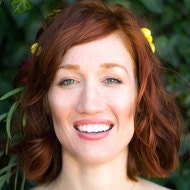 Hanna Howard
Frequently asked questions about OpheliasGypsyCaravan
Custom, Hand-Painted Coffee Mugs - Made to Order - Ceramic mugs, from simple to complex, painted with the quote and design of your choice
Overview
Handmade item
Materials:

ceramic coffee mug, ceramic paint

Made to order
Ships worldwide from

United States

Feedback: 1520 reviews
Favorited by: 362 people
Listed on Oct 18, 2016
11869 views