Beaded Wire Art Tree Sculpture in Earth, approx. 8 inches tall. I gave this tree an earthy look and feel by using beautiful tiger's eye stones in shades of brown and golden caramel.
A perfect gift for your favorite earth sign - Capricorn, Taurus or Virgo - or for anyone who loves warm, rich earth tones.
To purchase a set of all four elements, Earth, Air, Fire and Water, click here:
http://www.etsy.com/listing/90260984/set-of-four-wire-tree-sculptures-in-the
I can also make this tree into a business card holder if you prefer (business card holder shown in third photo as an example).
My wire art trees are so beautiful and impressive in person and can be placed anywhere in your home or office. There is something about the organic shape that draws the eye and relaxes the mind. (Example of tree sculpture on mantle shown in fourth photo.)
CUSTOM TREES:
I love making these trees. I have created birthstone trees for mothers and grandmothers, trees for baby showers, business card holders for first jobs and special events, very special trees for terminally ill family members, and many wedding cake toppers and centerpieces.
I feel so honored to be able to touch other peoples' lives with my art - to give someone their perfect cake topper, bring a little bit of peace or a small bit of happiness amidst some sorrow, or discover the joy of receiving such an unexpected and special gift. I have so many beautiful messages that I have received from my customers and I treasure them all.
Each tree is created with much love and care and shaped until it is perfect. Each tree seems to take on its own unique shape as I create it, making each one special and one of a kind.
I can create these trees in any size with any type of beads, crystals, shells and/or stones, so there are endless possibilities. Each tree is individually handmade by me, so each will be unique and each will be beautiful. Your tree can be simple and classic with delicate white pearls, edgy and modern in black, dark, gothic and very Tim Burton-esque, or I can create the most amazing, whimsical, multi-colored storybook tree you can imagine...
Here are just a few ideas:
- These trees make beautiful and unique WEDDING CAKE TOPPERS
- For a BIRTHDAY gift, I can make a tree in the recipient's birthstone color
BIRTHSTONE CHART:
January - garnet / deep red
February - amethyst / purple
March - aquamarine / light blue
April - diamond / clear sparkling faceted crystals
May - emerald / green
June - pearls
July - ruby / red
August - peridot / light green
September - sapphire / blue
October - opal or pink tourmaline / pink or iridescent clear crystals
November - citrine or yellow topaz / yellow
December - blue zircon or turquoise / aqua blue or turquoise
THE PERFECT GIFT FOR MOTHERS/GRANDMOTHERS: a tree in a combination of the colors of their children's or grandchildren's birthstones!
INCORPORATE YOUR OWN JEWELRY: If you have a beaded necklace or bracelet that you don't wear any more, but has sentimental value, send it to me and I will create a tree out of it for you!
- These trees can be placed on a dinner table as a unique and beautiful table setting. Candlelight will really bring out the sparkle!
- These jeweled trees can be a fantastic and creative alternative to floral centerpieces at any wedding, bridal shower, baby shower, or any event!
- Makes a perfect housewarming or hostess gift!
- Looks beautiful in a dish filled with river rocks!
To get back to my shop, click here:
http://www.etsy.com/shop/NouveauTique?ref=pr_shop_more
My Shop Sections:
Necklaces/Pendants:
https://www.etsy.com/shop/NouveauTique?section_id=8035317&ref=shopsection_leftnav_1
Bracelets:
https://www.etsy.com/shop/NouveauTique?section_id=8035315&ref=shopsection_leftnav_2
Earrings:
https://www.etsy.com/shop/NouveauTique?section_id=8035311&ref=shopsection_leftnav_3
Bridal Jewelry/Hair:
https://www.etsy.com/shop/NouveauTique?section_id=16553835&ref=shopsection_leftnav_4
Weddings/Events:
https://www.etsy.com/shop/NouveauTique?section_id=11059948&ref=shopsection_leftnav_5
Wine/Napkin Rings:
https://www.etsy.com/shop/NouveauTique?section_id=10318060&ref=shopsection_leftnav_6
Wire Tree Sculptures:
https://www.etsy.com/shop/NouveauTique?section_id=10705852&ref=shopsection_leftnav_7
Business Card Holders:
https://www.etsy.com/shop/NouveauTique?section_id=10701053&ref=shopsection_leftnav_8
Framed Vintage Jewelry:
https://www.etsy.com/shop/NouveauTique?section_id=10318166&ref=shopsection_leftnav_9
Ornaments/Home Décor:
https://www.etsy.com/shop/NouveauTique?section_id=10511490&ref=shopsection_leftnav_10
Learn more about the shop and process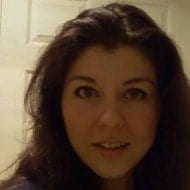 Lisa Carpenter
Wire Tree Sculpture Earth
---