A Collection of 6 cards. These Doors are from the quaint town of Dingle Bay, Ireland.

Story of the colorful doors in Ireland:
The death of Prince Albert, the husband of Queen Victoria, put her into such a state of mourning, she ordered all doors in the entire British Empire to be painted black. The Irish, being opposed to caving to such orders, immediately painted their doors as colorfully as was possible at the time.
There is also a story that the women were tired of their husbands going in the wrong doors when they were drunk, going up the wrong stairs, into the wrong bedroom and sleeping with the wrong woman so they painted the doors different colors to help them distinguish between them.


The cards are 5 1/2 x 6 1/2. The photos are 4 x 6. Printed on premium Epson glossy photo paper and mounted on acid-free white cardstock. The cards are signed and the location is labeled on the back. They can be used for any occasion, they are blank on the inside.

Shipped flat in a box to ensure your cards arrive in perfect condition

If you would like any images printed at a different size please contact me for more information.

This image is the property of the artist and cannot be reproduced without permission.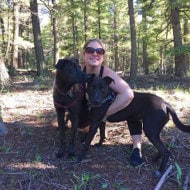 Leanna Buckland
Listed on Jul 21, 2016
194 views