Details
~ Welcome to Lovejoystore! ~
YOU ARE LOOKING AT A 9.25" X 24" CARVED WOODEN SIGN with double/dual colored heart accents. ((also the option for a 9.25" by 30" and a 11.5" by 30" size))
Our carved wood signs make the perfect gift for the loved ones in your life!
Each of our signs will be designed as the listed picture shows in the photo. Please note, we will use our discretion, with many years of experience, to design each sign. With this we may need to adjust the layout slightly, depending on the personalization. This could be the case in surnames/ first names/ Est.dates/ phrases/ art adjustments/ etc. Please note, on most of our signs, we will add "Est.____" unless you request otherwise.

THIS IS DONE IN A BEAUTIFUL TWO TONE STAIN FINISH ON 3/4" SOLID PINE THAT WE FINISH WITH A SEALER. WE WILL ADD SAW TOOTH HANGERS ON THE BACK FOR QUICK AND EASY HANGING. THESE 3D CARVED PLAQUES ARE TRULY ONE OF A KIND, ADDING BEAUTY AND UNIQUNESS TO EACH HOME. LOOKING AT THE PICTURES, YOU WILL NOTICE THE 3D APPEARANCE AND DIFFERENT DEPTHS IN OUR SIGNS.
Every sign is handmade out of premium select quality pine. WE DO NOT CONSIDER THE KNOTS AND GRAINS THAT RUN THROUGHOUT THE WOOD TO BE A FLAW OR DEFECT TO THE SIGN. IT SIMPLY SHOWS THE CHARACTERISTICS OF THE WOOD AS IT IS PURE AND NATURAL. SO PLEASE EXPECT SOME KNOTS AND GRAINS.

---------------------------HOW TO ORDER -----------------------------
**please enter the sign text in the 'notes to seller box' at checkout**
1. IF APPLICABLE= The exact spelling of the First Names (in most cases small-CAPS)
2. IF APPLICABLE= The exact spelling of the Last Name (in most cases ALL-CAPS)
3. IF APPLICABLE= The exact established date (in most cases "Est. before date/ also most often spell out month)
------------------------------------------------------------------------------
***Another Note about McNames (and others like these): It is Grammatically Correct to have the name written McName as McNAME...For example McDONALD. Because the surname in the background needs to be large (seen from under the first names), we will carve all McNames as McNAMES... Many ask why we don't do MCNAMES (ALL CAPS), and the reason we don't is because 1, you loose the effect of the Mc, and 2, it confuses many,not realizing that it is supposed to be Mc name. On a name such as McCarren, it would look quite odd as MCCARREN. That is why we would write this as McCARREN. *** if you choose to have the 'C' all caps, (MCNAME), YOU WILL NEED TO REQUEST THIS WITH YOUR ORDER!! NO EXCEPTIONS AFTERWARDS...
IF YOU WRITE IT AS MCNAME, THEN WE WILL CARVE IT AS MCNAME (all caps).
IF YOU WRITE IT AS McName, WE WILL CARVE IT AS McNAME.

***Please email if you have any questions OR WISH TO ENLARGE YOUR SIGN. thanks!!

##### Please see our STORE POLICIES OR STORE ANNOUNCMENT for more information on #####
** TURN-A-ROUND/ COMPLETION TIMES---
** BULK ORDER DISCOUNT / PRICING---
** COLORING OF COMPLETED SIGNS---
** COMMUNICATION (telephone)---
** OUTDOOR SIGN STATEMENT / FINISHING OF SIGNS---
** MISTAKES ON PREVIOUS ORDERS / REORDERING---
** ADDRESS CHANGES---

*** PLEASE READ BELOW FOR ALL OTHER DETAILS~~~ Welcome to Lovejoystore! .We specialize in custom carved wood signs~we design, create, carve, and finish your special sign~ from our home to yours. What a perfect gift that will last a lifetime!! We would like to thank our great customers for making our business a success!

ART PATTERN CHANGES
If you wish to change any of the art patterns, please email first before purchasing. There may be an upgrade/new design charge. For example, if you wanted a Green Bay Helmet carving instead of the hearts, we can do it, but it will be an additional charge.

EXPEDITING ORDERS
Sorry, We do not expedite orders any longer.

PROOFING
If you require a proof, please expect a delay with our reply. You will be placed in line behind previously requested projects, as these are done in a first come first serve basis as well.

PICTURES OF COMPLETED SIGNS
Because we do not have the man power and time, (photos and posting them do take a fair amount of time) we Do Not send pictures of the completed signs. We are sorry, as many of you will not see the product if it is shipped elsewhere but maybe the recipient would be gracious enough to take and send a photo for you.

OUTDOOR SIGN STATEMENT**FINISHING OF SIGNS
We put an indoor/outdoor sealant on our signs but DO NOT recommend that they be placed outdoors in the direct elements. The harsh wind, rain, snow and sun can wear the finish off and damage the sign. If a person decides to place outside we suggest they have partial protection from all the elements and that the sealant be re-applied annually. We are sorry but we cannot guarantee a sign that has been placed outside.

THANK YOU SO MUCH for visiting us! Your business is truly appreciated and we hope to be working with you soon!

KIND REGARDS, Katie and Jason Lovejoy :) from Lovejoystore
~ Welcome to Lovejoystore! ~
YOU ARE LOOKING AT A 9.25" X 24" CARVED WOODEN SIGN with double/dual colored heart accents. ((also the option for a 9.25" by 30" and a 11.5" by 30" size))
Our carved wood signs make the perfect gift for the loved ones in your life!
Each of our signs will be designed as the listed picture shows in the photo. Please note, we will use our discretion, with many years of experience, to design each sign. With this we may need to adjust the layout slightly, depending on the personalization. This could be the case in surnames/ first names/ Est.dates/ phrases/ art adjustments/ etc. Please note, on most of our signs, we will add "Est.____" unless you request otherwise.

THIS IS DONE IN A BEAUTIFUL TWO TONE STAIN FINISH ON 3/4" SOLID PINE THAT WE FINISH WITH A SEALER. WE WILL ADD SAW TOOTH HANGERS ON THE BACK FOR QUICK AND EASY HANGING. THESE 3D CARVED PLAQUES ARE TRULY ONE OF A KIND, ADDING BEAUTY AND UNIQUNESS TO EACH HOME. LOOKING AT THE PICTURES, YOU WILL NOTICE THE 3D APPEARANCE AND DIFFERENT DEPTHS IN OUR SIGNS.
Every sign is handmade out of premium select quality pine. WE DO NOT CONSIDER THE KNOTS AND GRAINS THAT RUN THROUGHOUT THE WOOD TO BE A FLAW OR DEFECT TO THE SIGN. IT SIMPLY SHOWS THE CHARACTERISTICS OF THE WOOD AS IT IS PURE AND NATURAL. SO PLEASE EXPECT SOME KNOTS AND GRAINS.

---------------------------HOW TO ORDER -----------------------------
**please enter the sign text in the 'notes to seller box' at checkout**
1. IF APPLICABLE= The exact spelling of the First Names (in most cases small-CAPS)
2. IF APPLICABLE= The exact spelling of the Last Name (in most cases ALL-CAPS)
3. IF APPLICABLE= The exact established date (in most cases "Est. before date/ also most often spell out month)
------------------------------------------------------------------------------
***Another Note about McNames (and others like these): It is Grammatically Correct to have the name written McName as McNAME...For example McDONALD. Because the surname in the background needs to be large (seen from under the first names), we will carve all McNames as McNAMES... Many ask why we don't do MCNAMES (ALL CAPS), and the reason we don't is because 1, you loose the effect of the Mc, and 2, it confuses many,not realizing that it is supposed to be Mc name. On a name such as McCarren, it would look quite odd as MCCARREN. That is why we would write this as McCARREN. *** if you choose to have the 'C' all caps, (MCNAME), YOU WILL NEED TO REQUEST THIS WITH YOUR ORDER!! NO EXCEPTIONS AFTERWARDS...
IF YOU WRITE IT AS MCNAME, THEN WE WILL CARVE IT AS MCNAME (all caps).
IF YOU WRITE IT AS McName, WE WILL CARVE IT AS McNAME.

***Please email if you have any questions OR WISH TO ENLARGE YOUR SIGN. thanks!!

##### Please see our STORE POLICIES OR STORE ANNOUNCMENT for more information on #####
** TURN-A-ROUND/ COMPLETION TIMES---
** BULK ORDER DISCOUNT / PRICING---
** COLORING OF COMPLETED SIGNS---
** COMMUNICATION (telephone)---
** OUTDOOR SIGN STATEMENT / FINISHING OF SIGNS---
** MISTAKES ON PREVIOUS ORDERS / REORDERING---
** ADDRESS CHANGES---

*** PLEASE READ BELOW FOR ALL OTHER DETAILS~~~ Welcome to Lovejoystore! .We specialize in custom carved wood signs~we design, create, carve, and finish your special sign~ from our home to yours. What a perfect gift that will last a lifetime!! We would like to thank our great customers for making our business a success!

ART PATTERN CHANGES
If you wish to change any of the art patterns, please email first before purchasing. There may be an upgrade/new design charge. For example, if you wanted a Green Bay Helmet carving instead of the hearts, we can do it, but it will be an additional charge.

EXPEDITING ORDERS
Sorry, We do not expedite orders any longer.

PROOFING
If you require a proof, please expect a delay with our reply. You will be placed in line behind previously requested projects, as these are done in a first come first serve basis as well.

PICTURES OF COMPLETED SIGNS
Because we do not have the man power and time, (photos and posting them do take a fair amount of time) we Do Not send pictures of the completed signs. We are sorry, as many of you will not see the product if it is shipped elsewhere but maybe the recipient would be gracious enough to take and send a photo for you.

OUTDOOR SIGN STATEMENT**FINISHING OF SIGNS
We put an indoor/outdoor sealant on our signs but DO NOT recommend that they be placed outdoors in the direct elements. The harsh wind, rain, snow and sun can wear the finish off and damage the sign. If a person decides to place outside we suggest they have partial protection from all the elements and that the sealant be re-applied annually. We are sorry but we cannot guarantee a sign that has been placed outside.

THANK YOU SO MUCH for visiting us! Your business is truly appreciated and we hope to be working with you soon!

KIND REGARDS, Katie and Jason Lovejoy :) from Lovejoystore
Shipping
Shipping from United States
Ready to ship in
1 - 2 weeks
Please see the store's announcement for the most accurate turn-a-rounds (completions). Once your sign is complete (usually 3-8 business days), we will then ship your sign via USPS. We ship priority mail, so it usually takes 2-4 business days for delivery within the 48 states. Please keep in mind weekends and holidays.
Payments
Secure options
Accepts Etsy Gift Cards and Etsy Credits
Etsy keeps your payment information secure. Etsy shops never receive your credit card information.
Please pay through paypal or direct checkout.
Returns & exchanges
With our personalized, custom signs we do not refund or exchange them unless it is a mistake that we made. If it is a mistake that the buyer has made, we regret that we can't refund or exchange the sign, however, we do offer a discounted replacement. Because the wood we use is pine, it will have natural characteristics such as knots and grains that add beauty to each piece and will make each sign truely unique and one of a kind. These characteristics of the wood are not to be considered defects and we can not refund for this reason.
Additional policies
We update our store announcement most often, please refer to that for any time off or additional information

*** PLEASE READ BELOW FOR ALL DETAILS~~WELCOME to LOVEJOYSTORE!!~We specialize in custom carved wood signs~we design, create, carve, and finish your special sign~ from our home to yours. What a perfect gift that will last a lifetime!! We would like to thank our great customers for making our business a success!


ART PATTERN CHANGES
If you wish to change any of the art patterns, please email first before purchasing. There may be an upgrade/new design charge. For example, if you wanted a seashell carving instead of the hearts, we can do it, but it will be an additional charge.

BULK DISCOUNT PRICING
We offer a discounted rate on an order of 3 or more signs--plus a combined shipping rate.
We offer the combined shipping rate on 2 or more signs as well when the two signs are purchased together.

ADDRESS CHANGES
If you wish to change the shipping address, please do so at checkout in the shipment details. We only ship using USPS. Sorry, no exceptions.

OUTDOOR SIGN STATEMENT**FINISHING OF SIGNS
We put an indoor/outdoor sealant on our signs but DO NOT recommend that they be placed outdoors in the direct elements. The harsh wind, rain, snow and sun can wear the finish off and damage the sign. If a person decides to place outside we suggest they have partial protection from all the elements and that the sealant be re-applied annually. We are sorry but we cannot guarantee a sign that has been placed outside.

COMMUNICATION (telephone)
Depending on our demand may result in a delay in confirmation of orders and email replies. I'm sorry but we do NOT communicate via telephone any longer due to privacy issues. Any requests, questions, or otherwise, can be sent in an email through etsy conversation. We will also have a record for communications this way. Please understand and respect this policy, thank you :)

EXPEDITING ORDERS
Sorry, We do not expedite orders any longer.

MISTAKES
If there is a mistake on our part, we will re-make and re-ship the sign with no extra cost to you. If there is a mistake on your part, we regret that we can not re-make or re-ship the sign without charging again. However, if this were to happen, we do offer a discounted rate for such mistakes.

PROOFING
If you require a proof, please expect a delay with our reply. You will be placed in line behind previously requested projects, as these are done in a first come first serve basis as well. Please request one in the 'notes to seller box' at checkout along with your sign information if you do require a proof.

PICTURES OF COMPLETED SIGNS
Because we do not have the man power and time, (photos and posting them do take a fair amount of time) we Do Not send pictures of the completed signs. We are sorry, as many of you will not see the product if it is shipped elsewhere but maybe the recipient would be gracious enough to take and send a photo for you.

COLORING OF COMPLETED SIGNS
There has been some confusion about the coloring of our signs... We DO NOT paint any of our sign text. Any coloring you see is done in wood/stain coloring. **None of our photos are displayed with paint- Only stain, with the exception of a few sport logo paintings**

***Another Note-- Each piece of wood is different in that it takes the stain differently...some wood takes the stain and it comes off a shade darker or a shade lighter then the next piece of wood.
We DO NOT use different colors of stain for each sign. The same colors are used for each sign.
The lighting in photography also plays a part in how the coloring comes off on the sign. The computer monitor settings can also play a part in how the coloring comes off...
there are so many factors for lighting of a picture and we simply cant control them all :) So PLEASE be aware of this note when purchasing-- that it could be a shade lighter or darker!!

THANK YOU SO MUCH for visiting us! Your business is truly appreciated and we hope to be working with you soon!

KIND REGARDS, Katie and Jason Lovejoy :) from Lovejoystore
__________________________________________________________________
We update our store announcement most often, please refer to that for any time off or additional information

*** PLEASE READ BELOW FOR ALL DETAILS~~WELCOME to LOVEJOYSTORE!!~We specialize in custom carved wood signs~we design, create, carve, and finish your special sign~ from our home to yours. What a perfect gift that will last a lifetime!! We would like to thank our great customers for making our business a success!


ART PATTERN CHANGES
If you wish to change any of the art patterns, please email first before purchasing. There may be an upgrade/new design charge. For example, if you wanted a seashell carving instead of the hearts, we can do it, but it will be an additional charge.

BULK DISCOUNT PRICING
We offer a discounted rate on an order of 3 or more signs--plus a combined shipping rate.
We offer the combined shipping rate on 2 or more signs as well when the two signs are purchased together.

ADDRESS CHANGES
If you wish to change the shipping address, please do so at checkout in the shipment details. We only ship using USPS. Sorry, no exceptions.

OUTDOOR SIGN STATEMENT**FINISHING OF SIGNS
We put an indoor/outdoor sealant on our signs but DO NOT recommend that they be placed outdoors in the direct elements. The harsh wind, rain, snow and sun can wear the finish off and damage the sign. If a person decides to place outside we suggest they have partial protection from all the elements and that the sealant be re-applied annually. We are sorry but we cannot guarantee a sign that has been placed outside.

COMMUNICATION (telephone)
Depending on our demand may result in a delay in confirmation of orders and email replies. I'm sorry but we do NOT communicate via telephone any longer due to privacy issues. Any requests, questions, or otherwise, can be sent in an email through etsy conversation. We will also have a record for communications this way. Please understand and respect this policy, thank you :)

EXPEDITING ORDERS
Sorry, We do not expedite orders any longer.

MISTAKES
If there is a mistake on our part, we will re-make and re-ship the sign with no extra cost to you. If there is a mistake on your part, we regret that we can not re-make or re-ship the sign without charging again. However, if this were to happen, we do offer a discounted rate for such mistakes.

PROOFING
If you require a proof, please expect a delay with our reply. You will be placed in line behind previously requested projects, as these are done in a first come first serve basis as well. Please request one in the 'notes to seller box' at checkout along with your sign information if you do require a proof.

PICTURES OF COMPLETED SIGNS
Because we do not have the man power and time, (photos and posting them do take a fair amount of time) we Do Not send pictures of the completed signs. We are sorry, as many of you will not see the product if it is shipped elsewhere but maybe the recipient would be gracious enough to take and send a photo for you.

COLORING OF COMPLETED SIGNS
There has been some confusion about the coloring of our signs... We DO NOT paint any of our sign text. Any coloring you see is done in wood/stain coloring. **None of our photos are displayed with paint- Only stain, with the exception of a few sport logo paintings**

***Another Note-- Each piece of wood is different in that it takes the stain differently...some wood takes the stain and it comes off a shade darker or a shade lighter then the next piece of wood.
We DO NOT use different colors of stain for each sign. The same colors are used for each sign.
The lighting in photography also plays a part in how the coloring comes off on the sign. The computer monitor settings can also play a part in how the coloring comes off...
there are so many factors for lighting of a picture and we simply cant control them all :) So PLEASE be aware of this note when purchasing-- that it could be a shade lighter or darker!!

THANK YOU SO MUCH for visiting us! Your business is truly appreciated and we hope to be working with you soon!

KIND REGARDS, Katie and Jason Lovejoy :) from Lovejoystore
__________________________________________________________________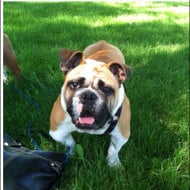 Lovejoys
Personalized Wedding gift Family Name Signs Custom Wooden Sign Last name Wedding Established Anniversary custom personalized sign
---