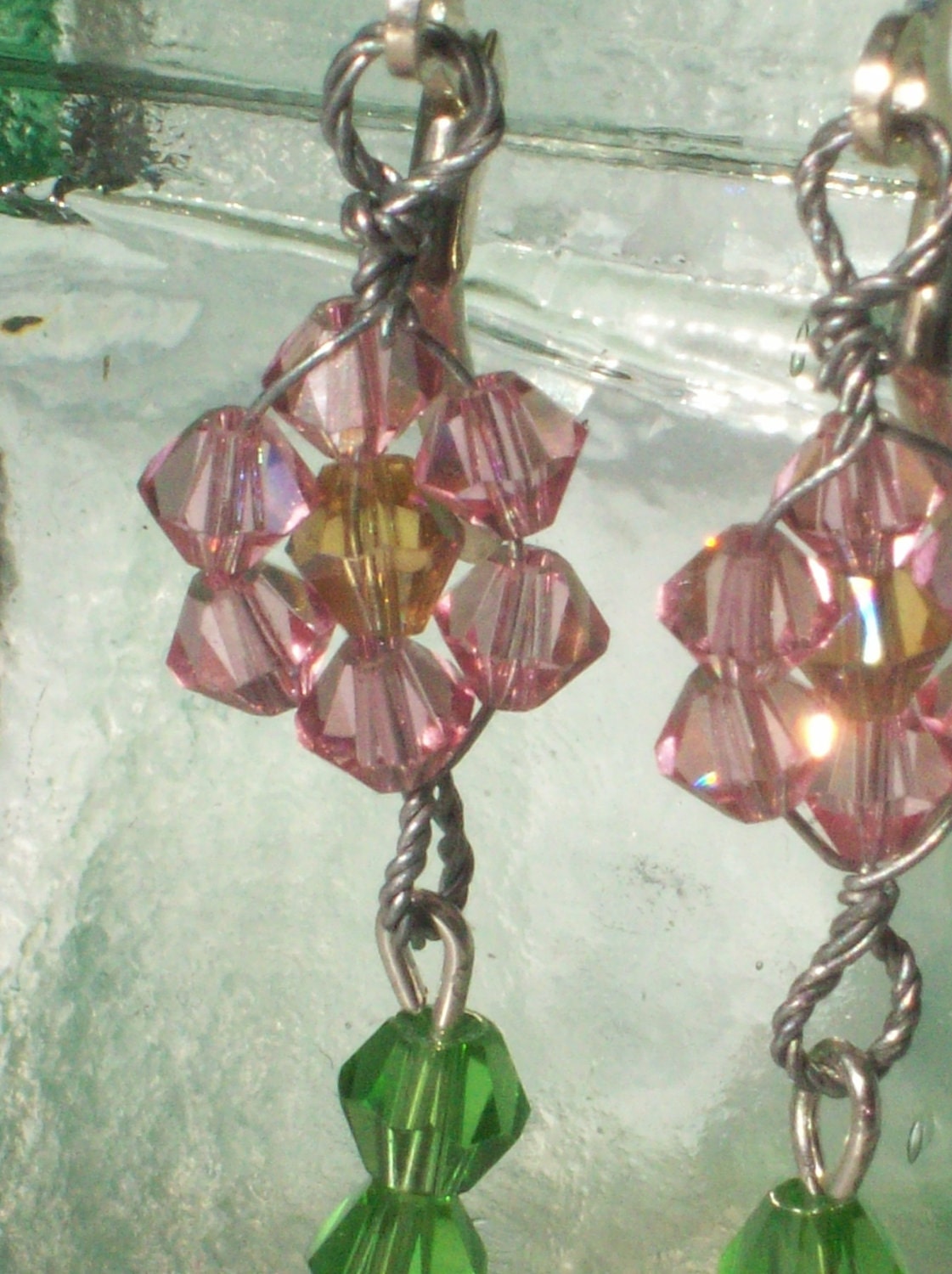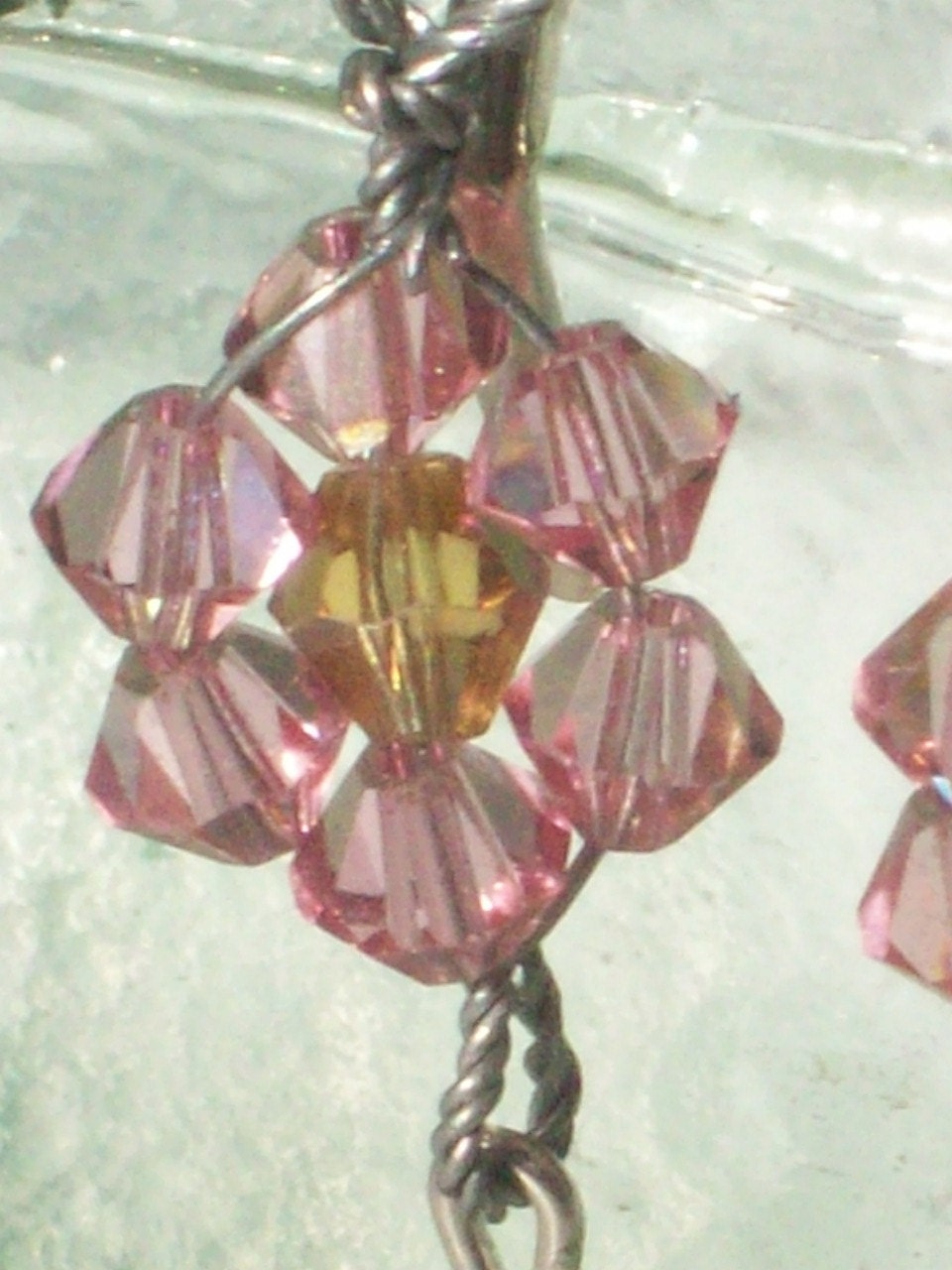 These earrings are daisy-like with pink glass crystals as the petals and a clear crystal as the center. The "stem" is green crystals to give the earring a little more length. The earring is a French clip and are very comfortable to wear.

How did these earring come about? I was just fooling around with the crystals and some wire and there-you-have-it! A creative force came over this hipknitta and produced them.

The earrings are also available in many different colors.

When purchased, the earrings will be sent in a padded envelope.