"A few years ago I ventured to Finland for Easter to visit an old friend of mine and her family. The Easter social gathering is still a big tradition..."

Recipe : Humppila Forest Easter Soup (Finland)

Original artwork from the book "Dirty Soul Food (for the journey)". The watercolour painting shows a dish from the book as a messy extravaganza of food enjoyment.

Size 35.5 x 25cm, unframed

Each recipe has a story attached describing how the author discovered the dish.

A wonderful personal gift for someone who loves to cook or to eat!

The recipe is incorporated into the watercolour, and the painting also comes with a print-out of the recipe, so you can make it easily, as well as a print out of the story.

Recipes have been lovingly compiled by the author over several decades of travel, and span many countries including Singapore, Finland and USA.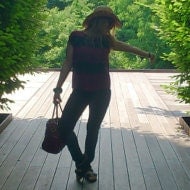 Lyra Lovell
Listed on Aug 17, 2015
70 views