Gorgeous gift Lariat & Birthstone Custom necklace as present for your Bridesmaid. Flower Necklace great for Wedding.
A beautiful lariat style necklace. This necklace everybody is going to complement.
❖. MORE gorgeous lariats, just take a look!.......☛
http://etsy.me/LxbQyD
☛Add your personal touch to this necklace!!
Need Birthstones, initials, etc, or Express Shipping? additional cost :)
http://etsy.me/UFmfXa
Features:
❖ Chain Cable smooth Sterling Silver .18 inches, 16'' long upon request, no extra cost..
❖ 16k White gold plated Calla lily size: 13x18mm
❖ White gold plated Branch 19x40 mm
❖ Swarovski birthstone@ or ♥Freshwater pearl upon request.
☛ I provide genuine Sterling Silver .925 Italian chains. Stamped "ITALY" authenticity verified.
Please remember this when comparing prices.
☛ Browse
http://www.MonyArt.Etsy.com
for awesome Items. _________________________________________ ☟
❖. GOLD Jewellery?........................................☛
http://etsy.me/10boP9u
❖. WEDDING?................................................☛
http://etsy.me/10IKkEv
❖. LARIATS?.................................................☛
http://etsy.me/T35slC
❖. CELEBRITY Jewelry?..................................☛
http://etsy.me/13nOJuX
❖. STERLING SILVER Jewelry?........................☛
http://etsy.me/TQukuF
❖. One of A kind personalized Jewelry?.............☛
http://etsy.me/VRmPVe
❖. NEW MOMS jewelry?.................................☛
http://etsy.me/13RtuC2
❖. LOCKETS 925?.........................................☛
http://etsy.me/XKqYt8
❖. Anklet, Bracelets, Earrings?........................☛
http://etsy.me/YsdRNv
Save in shipping charges by ordering multiple items.
________________________________________
Like this item? Add it to your favorites to revisit it later. (on your top right)♥
There's the Facebook "like" button to share with your friends this!
Will be sent in a Gift box or organza bag.
✤ ~~~~~~~~~~~~~~~~~~~~~~~~~~~~~~~~~~~~~~~~~~~~~✤
Thanks for passing by!!
✿☆.¸¸.•´¯`♥Folks.
You can Google: MonyArt jewelry, it will take you to my store, your shop!!
★ ★ ★ ★ ★ ★ ★ ★ ★ ★
FREQUENTLY ASKED QUESTIONS
★ ★ ★ ★ ★ ★ ★ ★ ★ ★★ ★ ★ ★ ★ ★ ★
☛ Are your Chains SOLID sterling silver?
This is a good question in the particular venue we are in.
Absolutely! All of my Chains are made from 92.5 Sterling Silver mostly Italy and some US, never from nickel silver or silver filled, not silver plated, or silver chain color, antique silver or sterling silver plated, that is confusing.
With the price of silver increasing by the day (and at a record high) please beware of sellers with low prices and vague material descriptions. Many large jewelry suppliers are offering silver filled raw materials for the first time ever. These all ready started to show up in many shops. If a price seems too good to be true...please check the fine print!
The sterling or 925 quality mark that is stamped directly on the object or attached as a tag indicates that the entire piece is sterling Silver, it is again the CANADIAN and US LAW sell jewelry products stamped 92.5 that are not solid Sterling Silver; if a piece is marked or has an attached tag that says "sterling" or "925," it must be SOLID sterling Silver, not sterling silver plated or sterling silver filled which last 2 to 6 months then will turn dark.
More about Sterling Silver:
The law states that Sterling is a quality mark which actually is supposed to meet a standard that 92.5 % of the product is Silver.This means that items advertised as sterling over base metal is an unlawful use of the word sterling. Other unlawful uses meant to confuse the readers would be that the product is Sterling over brass or some other metal.
Both of the examples are using a small amount of silver (if indeed any) over a larger amount of some other metal are misapplying the word Sterling.
Furthermore, many vendors advertise solid sterling but in fact their products will not meet the standard of 92.5 percent content of silver. This is known as undercoating. This is also an unlawful practice, but much harder to spot. When you see the term "Silver Plated" or "Sterling Plated" used you will not get a product with "92.5 Sterling Silver". Long ago it was ruled out as proper terminology. A good indication that products are misrepresented are if the seller uses incorrect terminology in their listings.
I hope this information help you where to buy your Sterling Silver jewelry!!
☛ Why Cubic zirconia is so popular now?
Why is cubic zirconia (CZ) quickly becoming more popular as a desirable substitute for diamond? Gemologists can agree that CZ comes closer than any other gem material to matching the characteristics of a diamond. Most people, even trained gemologists, cannot tell the difference between diamond and CZ, with the naked eye. Moreover, to the untrained eye, CZ looks identical to a good quality diamond. However, under closer inspection, CZ appears to have slightly less brilliance (or sparkle) than a diamond. I wish a had a better camera for taking these picture. Rhinestone is cheap and chips easy cubic Z is higher quality and has guarantee to last.
Good luck out there!!! :)
♥*`•.¸(¯`•.•´¯)¸.•´ ♥
º☆ º ♥ `•.¸.•´ ♥ º ☆.¸¸.•´¯`♥ I love ETSY....
★ ★ ★ ★ ★ ★ ★ ★ ★ ★★ ★ ★ ★ ★ ★
★ ★ ★ ★ ★ ★ ★ ★ ★ ★★ ★ ★ ★ ★
★ ★ ★ ★ ★ ★ ★ ★ ★ ★★ ★ ★ ★
★ ★ ★ ★ ★ ★ ★ ★ ★ ★★ ★ ★
★ ★ ★ ★ ★ ★ ★ ★ ★ ★★ ★
★ ★ ★ ★ ★ ★ ★ ★ ★ ★★
★ ★ ★ ★ ★ ★ ★ ★ ★ ★
★ ★ ★ ★ ★ ★ ★ ★ ★
★ ★ ★ ★ ★ ★ ★ ★
★ ★ ★ ★ ★ ★ ★
Meet
the

owner

of

MonyArt Learn more about the shop and process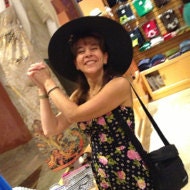 Mony
Lariat Necklace . Flower Necklace . Bridesmaid necklace- Birthstone Necklace . Wedding jewelry. Birthstone Jewelery
---
Overview
Handmade item
Occasion: Wedding
Materials:

sterling silver, 925, rhodium plated, Swarovski crystal

Ships worldwide from

United States

Feedback: 2646 reviews
Favorited by: 47 people
Listed on Nov 18, 2016
764 views