Details
This is an wild and unique pair of unisex studs.
So wild and simple you'll want to wear it everyday!
Boy or girl, this looks great!

I use of 925 silver posts
The sterling silver Rhino heads, are soldered with fire, and hand polished.
(I also make the Rhinos...:)..everything is hand made, with no hazardous metals, that will cause you skin irritations.


They come gift wrapped!
Shipping
Ready to ship in
3 - 5 business days
♥ Buyers are responsible for correct mailing address. Please keep your PayPal and credit card information up to date and communicate with me if there is an issue. I do not send out another order if you give me the wrong shipping address. If your package ships to an outdated address, buyer is responsible for payment on re-shipping the order.

♥ Items are shipped within from 3 days up to 1 week once payment is completed. This excludes Sundays and federal holidays as the post office is closed. You will be notified through email with a tracking number. Please understand that it may take a few hours/day(s) for the tracking number to update. Shipping normally takes 3-5 days (domestic), but may take longer during the holidays.

♥ Orders are dropped off at the post office about twice a week.

♥ Domestic orders: The shipping method will be USPS registered mail, which is the most cost effective.

***KEEP IN MIND THAT I LIVE IN EUROPE ATHENS GREECE. ***
I SHIP GLOBALLY, AND LOVE INTERNATIONAL BUYERS
YET ASK ME IF YOU NEED AN ITEM FAST.
I CAN'T BE RESPONSIBLE FOR DELAYS IN POST OFFICE!
SOMETIMES IT MIGHT TAKE FROM 2 WEEKS UP TO A MONTH.
(especially in Christmas)

Payments
Secure options
Etsy keeps your payment information secure. Etsy shops never receive your credit card information.
♥ I accept PayPal and credit card payments. Sorry no cash because there's been too many lost payments in the mail. No exceptions. If there is an unexpected issue, please communicate with me and we will work together to solve the problem.

♥ CUSTOM ORDERS: I take custom orders all year long except from July and August.
Custom orders will take around one week to make.
Returns & exchanges
♥ All sales are final. Sorry returns are not accepted, if there is something really wrong because of a mistake of the company , please mail me here on ETSY.
Earrings - are - never - accepted back.

♥ Foxinthebox will not be responsible for damaged or lost goods. If there is a serious issue with an item, please contact me no later than a week from receiving package. A partial refund may be issued on a case by case basis. Don't hesitate to communicate with me. If the damaged item is minor, then read below on how to fix it.
Additional policies
♥ Reading the information below will help you get familiar with my shop. I hope all your questions will get answered. If not, don't hesitate to contact me.

♥ The best way to reach me is to send me a conversation through Etsy. I respond within 24 hours.

♥ I want all of my customers to be satisfied and happy with his or her purchase(s), so my goal is to receive 100% positive feedback. For positive feedback, you can simple click 'positive' and leaving a comment is optional. Please DO NOT leave negative or neutral feedback regarding a product or any issue without contacting me first. My listings carefully describe item size, quality, and other pertinent information so if you feel that the item(s) you ordered did not match the description, then please contact me so we can resolve the issue. Feedback should be based on quality of item (with the exception of flaws/defects on charms and squishies), transaction service, and seller's communication. Never leave neutral or negative feedback for any Etsy seller based on shipping time since it's beyond our control once your package is in the hands of the post office. Feel free to upgrade shipping to Priority or Express mailing but you must contact me FIRST before making that purchase for price adjustments. Once a buyer leaves positive feedback for my shop, I will return the favor.

♥ Caring for handmade jewelry/charms is very important. Keep them in mint condition by avoiding water contact. If item(s) are often dropped, they will become more fragile and possibly break.

♥ Read through item description(s) before buying the product. Contact me if you have any questions prior to buying.

♥ All of my earring hooks are 925 Sterling Silver, so they are great for sensitive wearers. I am allergic to nickel so I can assure you that these earring hooks are safe for your ears. The earring studs I sell in my shop are Stainless Steel material.

♥ Colors may vary on different screens depending on monitor color settings.

♥ Custom orders and requests are always welcomed. If you want me to sculpt something that is not posted on my listings, please provide images and give clear details. Payment should be received first before I can craft for you. Custom listings are for serious buyers only. On several occasions, potential buyers asked me to craft and post their 'reserved listing' but were not able to complete payment. Please do not waste my time as I will not yours. It will waste time for both parties if a transaction cannot be processed. I understand that unusual circumstances may arise, but please communicate that to me so we can work something out.

♥ ERROR marked items may contain flaws, paint errors, minor imperfections due to manufacturing defects. Purchase at your own risk. They are new and unused 100% guaranteed. Each product goes under careful inspection and are listed based on the grade.

♥ Please do not ask for discounts or special favors on any of my items. Do not message me to negotiate pricing. They are listed at a fair price (do an item search comparable). Any item at discount price is listed in the "SALE" section of my shop. A lot of my products are handmade or hand-assembled which takes time (even the photography part), so please do not be inconsiderate by asking for a lower price. Item prices are subject to change without notice at any given time.

♥ I am not a wholesale company, so please do not ask about discount bulk prices or buying the entire inventory. I keep my prices affordable with low shipping rates already. If you would like a bulk order on my handmade items, they will be at listed price. Please do not resell my item on Etsy or online anywhere without my permission.

♥ Please do not ask about where I get my supplies, how much they were, how I do my work, how I package orders, etc. There are endless amounts of resources on the web. I have done my own research and spent numerous hours to improve my shop and cannot give away information. I do not host or teach any craft workshops nor do I offer any online video tutorials.

♥ I do not take rush order requests. This is my full- time job and we are a really small workshop. ( of 2-3 people one designs, one bonus employee for the days that we have too much work) We do everything by ourselves, and all items are made by hand by ONE person (me) so orders may take longer to process.

♥ Most of my products are NOT intended for children. Many pieces are a choking hazard, so please store the small items in a safe place and out of reach from young ones.(not available for under 3 years old)

♥ Do not steal my images and claim them as your own on Etsy or on any other resource without my permission. If found guilty of it, you will be reported to the Etsy team. Read 'Copyright and Intellectual Property Policy' for more info: http://www.etsy.com/help/article/482?ref=hc_policy
Please give me credit for any idea you "borrow" from my shop or from my other sites. Some of my polymer clay creations are original artwork, therefore do not use or steal my intellectual property. When in doubt, contact me.

♥ I do not own any pets in my workshop (yet) so anyone with allergies can feel safe about purchasing my items. I also do not smoke and I don't let anyone get inside my workshop that smokes....

♥ Please do not spam my message box by asking me to sponsor goods for you to review on your website, such as YouTube, personal blog, etc. I am sorry but I do not usually reply back to those messages. My items are handmade with love and care and I cannot just give away free stuff to a stranger. I appreciate the gesture of giving my shop "more exposure" but please only do reviews on items you actually purchased from my shop. If I ever want someone else to conduct a review on my product(s), I will contact them directly.

♥ Feel feel to do reviews/features of my shop on your Youtube or blog. Just ask in advanced and give me the link so I can return the favor.

♥ Do not ask if you get "extras" in your order. Do not ask for particular items for me to give out for free. It is my decision to give away free items to buyers, therefore, you may not choose what I give away.

♥ Thank you for reading. Please contact me if your question was not answered or if something needs to be explained in further detail. Feel free to message me anytime and I will get back to you within 24 hours.


***Shop policies are updated often***



♥ Reading the information below will help you get familiar with my shop. I hope all your questions will get answered. If not, don't hesitate to contact me.

♥ The best way to reach me is to send me a conversation through Etsy. I respond within 24 hours.

♥ I want all of my customers to be satisfied and happy with his or her purchase(s), so my goal is to receive 100% positive feedback. For positive feedback, you can simple click 'positive' and leaving a comment is optional. Please DO NOT leave negative or neutral feedback regarding a product or any issue without contacting me first. My listings carefully describe item size, quality, and other pertinent information so if you feel that the item(s) you ordered did not match the description, then please contact me so we can resolve the issue. Feedback should be based on quality of item (with the exception of flaws/defects on charms and squishies), transaction service, and seller's communication. Never leave neutral or negative feedback for any Etsy seller based on shipping time since it's beyond our control once your package is in the hands of the post office. Feel free to upgrade shipping to Priority or Express mailing but you must contact me FIRST before making that purchase for price adjustments. Once a buyer leaves positive feedback for my shop, I will return the favor.

♥ Caring for handmade jewelry/charms is very important. Keep them in mint condition by avoiding water contact. If item(s) are often dropped, they will become more fragile and possibly break.

♥ Read through item description(s) before buying the product. Contact me if you have any questions prior to buying.

♥ All of my earring hooks are 925 Sterling Silver, so they are great for sensitive wearers. I am allergic to nickel so I can assure you that these earring hooks are safe for your ears. The earring studs I sell in my shop are Stainless Steel material.

♥ Colors may vary on different screens depending on monitor color settings.

♥ Custom orders and requests are always welcomed. If you want me to sculpt something that is not posted on my listings, please provide images and give clear details. Payment should be received first before I can craft for you. Custom listings are for serious buyers only. On several occasions, potential buyers asked me to craft and post their 'reserved listing' but were not able to complete payment. Please do not waste my time as I will not yours. It will waste time for both parties if a transaction cannot be processed. I understand that unusual circumstances may arise, but please communicate that to me so we can work something out.

♥ ERROR marked items may contain flaws, paint errors, minor imperfections due to manufacturing defects. Purchase at your own risk. They are new and unused 100% guaranteed. Each product goes under careful inspection and are listed based on the grade.

♥ Please do not ask for discounts or special favors on any of my items. Do not message me to negotiate pricing. They are listed at a fair price (do an item search comparable). Any item at discount price is listed in the "SALE" section of my shop. A lot of my products are handmade or hand-assembled which takes time (even the photography part), so please do not be inconsiderate by asking for a lower price. Item prices are subject to change without notice at any given time.

♥ I am not a wholesale company, so please do not ask about discount bulk prices or buying the entire inventory. I keep my prices affordable with low shipping rates already. If you would like a bulk order on my handmade items, they will be at listed price. Please do not resell my item on Etsy or online anywhere without my permission.

♥ Please do not ask about where I get my supplies, how much they were, how I do my work, how I package orders, etc. There are endless amounts of resources on the web. I have done my own research and spent numerous hours to improve my shop and cannot give away information. I do not host or teach any craft workshops nor do I offer any online video tutorials.

♥ I do not take rush order requests. This is my full- time job and we are a really small workshop. ( of 2-3 people one designs, one bonus employee for the days that we have too much work) We do everything by ourselves, and all items are made by hand by ONE person (me) so orders may take longer to process.

♥ Most of my products are NOT intended for children. Many pieces are a choking hazard, so please store the small items in a safe place and out of reach from young ones.(not available for under 3 years old)

♥ Do not steal my images and claim them as your own on Etsy or on any other resource without my permission. If found guilty of it, you will be reported to the Etsy team. Read 'Copyright and Intellectual Property Policy' for more info: http://www.etsy.com/help/article/482?ref=hc_policy
Please give me credit for any idea you "borrow" from my shop or from my other sites. Some of my polymer clay creations are original artwork, therefore do not use or steal my intellectual property. When in doubt, contact me.

♥ I do not own any pets in my workshop (yet) so anyone with allergies can feel safe about purchasing my items. I also do not smoke and I don't let anyone get inside my workshop that smokes....

♥ Please do not spam my message box by asking me to sponsor goods for you to review on your website, such as YouTube, personal blog, etc. I am sorry but I do not usually reply back to those messages. My items are handmade with love and care and I cannot just give away free stuff to a stranger. I appreciate the gesture of giving my shop "more exposure" but please only do reviews on items you actually purchased from my shop. If I ever want someone else to conduct a review on my product(s), I will contact them directly.

♥ Feel feel to do reviews/features of my shop on your Youtube or blog. Just ask in advanced and give me the link so I can return the favor.

♥ Do not ask if you get "extras" in your order. Do not ask for particular items for me to give out for free. It is my decision to give away free items to buyers, therefore, you may not choose what I give away.

♥ Thank you for reading. Please contact me if your question was not answered or if something needs to be explained in further detail. Feel free to message me anytime and I will get back to you within 24 hours.


***Shop policies are updated often***



Learn more about the shop and process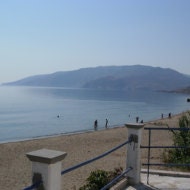 Olina
Rhino Studs Sterling Silver - Taxidermy Animal Studs - Unisex Earrings Sterling Silver - Men Sterling Silver Studs - Animal Head Studs
---