ø¤º°`°º SAVE MORE ø¤º°`°º
<Shipping Cost is USD$0.10 EACH for the Additional Items.>
_.__.__.___.___._____.______._______._________.
Over 400 varieties to fill your garden, feel free to visit
https://www.etsy.com/shop/seedsshop
_.__.__.___.___._____.______._______._________.
Name: Chamomile (yellow and white)
Quantity: 400 Bulk Seeds
Height: around 50cm
Growing Region: Zones 2 to 9.
Flowers: Species dependent: Summer, and/or autumn.
Flower Details: Yellow white. Daisy-like ray and disc florets
Foliage: Herbaceous. Lobed.
Requirements: Full sunlight. Good drainage. Soil pH 6 to 7. Ordinary soils. Stake tall species. Pinch tips of seedlings to encourage bushiness. Deadhead. Divide in Spring.
How to grow:
1. Fill a seed tray with rich potting soil and sow the Chamaemelum nobile seeds on the tray. Place the tray in a sunny location. Water the seeds to keep the soil moist until the seedlings are large enough to handle, usually within one month.
2. Select a planting site for Chamaemelum nobile. This plant can grow outside in U.S. Department of Agriculture hardiness zones 6 through 9, meaning the lowest temperature of the year should be between minus 10 and 30 degrees Fahrenheit. Chamaemelum nobile prefers full sun and can tolerate partial shade
. 
3. Prepare the planting site with sandy, well-drained soil. Remove the Chamaemelum nobile seedlings from the seed tray and plant them in the permanent location. Space the plants 6 to 12 inches apart if you are using them as a lawn substitute. Space Chamaemelum nobile plants 18 inches apart if you plant them in a garden. 
4. Water the Chamaemelum nobile plants with 1 to 2 inches of water per week during the growing season. Trim the plants regularly with small pruning shears to encourage them to grow dense foliage. 
5. Collect Chamaemelum nobile flower heads after they die in the fall. Dried Chamaemelum nobile flowers can be used to make an herbal tea that is common in folk medicine.
Learn more about the shop and process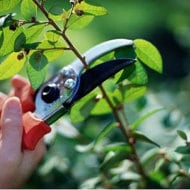 Ka Man Leung
Heirloom 400 Seeds Roman German Chamomile Chamaemelum Garden Apple Anthemis nobilis Flower B0031
Listed on Aug 3, 2016
2078 views