Choose THREE of these intriguing, magical, haunting, and delicious scents listed below to sample before purchasing a larger size. Each sample is 1 ml and comes in a little amber glass vial with a plastic stopper and label. They come to you in a little black fabric bag.
Please list your THREE choices in the comments to seller section.
Alphabetized list with fall and winter holiday scent links is listed separately at the bottom. You may also choose any of those for your set.
*******************************************************************
1922: A sexy, high spirited blend in the spirit of the flapper girls of the Roaring Twenties! Delicious gardenia envelops a sweet, sexy tobacco, the old polished wood of a dance floor, exotic musk, a wee bit of bourbon whiskey, followed by a hint of sultry berries. It's the bee's knees!!
221B: Enter the abode of our favorite gents at 221B Baker Street. Picture Sherlock Holmes with Dr. Watson as he finishes a rich pipe of tobacco while enjoying a lovely glass of Claret... and mingling with the fresh smell of his tweed deerstalker hat, you will find oakmoss, tanned leather, hardy woods, crisp basil, amber, and lavender. This unisex scent is perfect for a fine gentleman, or lady who prefers her scents with a slight masculine edge.
A STUDY IN BROWN: "He gazed thoughtfully at the airship captain's body as it lay face down on the floor. His dark brown leather cloak covered him from nape to knee. The captain smelled of the strange lands he had come from….but where was his briefcase? He knew the game was afoot!" A scented story of aromatic copal, nutty tonka bean, oak wood smoke, and toasted sugar. Reminiscent of both far away travels and the comfort of enjoying a warm fire in your favorite library chair.
AGENT OF CHAOS: Never fear, Ms. Merriweather is here... Intrepid explorer, clever inventor, and creator of a little bit of steampunk anarchy! On any given adventure, you may find her basking in the scents of: an exotic Chypre accord, rich leather, bergamot, lemon, sweet sugars, cardamon and clove, followed up with softer backgrounds notes of mahogany, oakmoss, and a faint touch of jasmine. A worldly, exotic scent that is still bright and lively with a touch of sweet! Unisex, and tips to the feminine side of the scale. Safe journeys...
ALEXANDRIA: Alexandria Egypt, founded by Alexander the Great in 331 BCE, remained the capital of ancient Egypt for over 1000 years. This is a regal blend with an ancient tone of over 15 different scent notes that will transport you back to a time of archaic splendor and mystery.... Imagine a rich and royal room overlooking the temples and gardens and scented with the resins of frankincense, amber, myrrh, spectacular black agarwood, a collection of exotic eastern florals, sweet figs drizzled with honey and ripened in the sun, Indonesian patchouli, and a touch of several dark spices. This perfume blend is definitely exotic and intoxicating as well as balanced!
ALMINA: This scent is inspired by the Countess of Carnarvon of Highclere Castle, who was the historical inspiration for Lady Grantham of Downton Abbey. Sweet violets, lush tuberose, several gentle white florals, curling ivy, soft leather, and the faintest whisper of woods combine to celebrate the florals and burgeoning new notes popular with the ladies of the Edwardian Era...with a modern sexy twist.
ALOYSIUS: An enigmatic master of disguise, refined, yet bold and eerily sensual. Enter his cloistered and elegant abode and let your senses fill with the scent of decadent old wood, rum, rich dark leather, and soft touches of sugar, citrus and mint. A very sensual and mysterious unisex scent.
ANGEL RISING: Inspired by the character of Daryl Dixon. Virtually abandoned by his family and abused as a child, Daryl was a survivalist from birth, perfectly suited for the end of the world; he assumes the role of hero after finally finding family among the group. He is known for his iconic angel wings vest and crossbow. Main notes of leather, vetiver, oakmoss, red cedar and a touch of spicy clove, combine with Maplewood, yellow jasmine, and mountain laurel to create a scent that is woodsy, spicy, and warm. This unisex scent borders slightly on the masculine side of the scale.
ASHES OF LOVE: He broke your heart, but at least you still have his (in that special box under the bed). A perfect lady never tells her secrets. An aura of white tea, violets, and musk surrounds you.
ATLANTIS: How many tales and legends have been told of the lost continent of Atlantis? Some take it to be an allegory and others a genuine lost civilization or powerful city state that sunk into the ocean during a great misfortune. Perhaps we will never know for sure and Atlantis will always lie in a shroud of myth. We could imagine though, what the pre-Hellenic markets, temples, and gardens might have been like as we walk in our mind's eye through the ancient land....Fragrant spices, sandalwood, and frankincense blend smoothly into a heavenly mix of soft aquatic florals, three glorious musks, light vanilla, ozone, and freshly fallen dew. Magical!
AVALON MYST: "Come, My Lady, and part the Veil." A beautiful and haunting feminine blend of vetiver, oakmoss, soft patchouli, ivy and greenery, finished very lightly with fresh apple and sensual soft florals. May you be blessed and renewed.
BELLA DONNA KISS: If you dare steal a kiss, she might steal your heart in return. In one seductive breath she will determine the course of your destiny and the end of all things. Breathe in the heady scents of Egyptian amber, frankincense, warm vanilla and musk, all laced with roses, and finished with kisses of bergamot tea, black currants, and lush raspberries. She is worth the risk!!
BLACK ARROW: Do you have the audacity to stand against the dragon? Inspired by Bard, the human who slew Smaug the dragon with his black arrow in The Hobbit; this is a bold yet unisex perfume oil, tending towards the masculine. Deep resins, blackened honey, and smoldering dragonfire envelop you in a daring, dark, and adventurous scent.
BLACK SWORD: Inspired by The Children of Hurin from JRR Tolkien's THE SILMARILLION
Vetiver, orris root, oakmoss, amber, artemesia, and background notes of lilac combine for a classic, sophisticated, unisex scent that borders on the masculine.
BLACK THRONE: She is bewitching, inviting, sensual… and very dangerous. She is the dark temptress who welcomes you to her tower and all the thousands of ancient nights past she has seen. Her skin is anointed with sexy black opium and oriental white florals, accented with rich teakwood, tonka bean, dark tea, and patchouli, then finally caressed with deceptively delicate scents of vetiver, roses and vanilla. A daring, sensual, and complex blend.
BLACK WINGS: For angels, demons, mortals, and all those in between. This perfume was created for all the fans in the Supernatural Giveaways, WinchesterBros.com, and fan Facebook pages! XO! This is a dark unisex scent that borders on the feminine side of the scale. Main notes of: Black leather, decayed black roses, dark aged patchouli, guggal incense, dark woods, and musk.
BONNY BLUE: Bonny Blue is a delicious late summer or anytime fragrance full of juicy, ripe blueberries, a warm and creamy pale amber, fresh basil, a gentle touch of florals, and a light sweet vanilla. Feminine, fresh, and sweet!
BOUDICA: Proud warrior queen of the British Iceni tribe who led an uprising in 60-61 CE against the occupying forces of the Roman Empire. Most of her life is shrouded in mystery. Travel back to the days of ancient Britain and a proud Celtic people and imagine yourself in the camp of the Iceni Tribe. Anoint yourself with: Highland heather, rich honey mead, the aromas of roasting barley and wheat on an open fire, tanned leather, and the fog rising on a forest of green. This blend is feminine, yet earthy.
BOURBON STREET: The Lamplighter turns down his last alleyway, and you long to follow the scent of sexy bay rum touched with vanilla and musk. A warm, sexy unisex scent.
BYZANTIUM: Byzantium, capital of the Eastern Roman Empire, or Byzantine Empire, was founded by the Greeks in 667 BCE. Wander the Sacred Palace of the Emperors, the Hippodrome, and the Golden Gate and enjoy the scents of the city's glorious ancient history, rich in many cultures, that still lives on today: Temple incense, frankincense resins, eastern woods, ripe pomegranates, mixed with softer notes of exotic florals, black pepper, light clove, and trailing background notes of sweet orange and passum. Rich and complex with a soft spiciness on the dry down.
CARAVAN OF DREAMS: Colorful tapestries blow between the wagons in the warm dry wind. Fires burn low but hot. Dark eyes appraising and waiting for you to finish the cup. Cymbalons, panflutes, and drums offer a rising crescendo to spur on the whirling skirts and bare feet. She smiles and flips the cup upside down on the saucer as you swallow the last drop of warmth. She will read your future in a single heartbeat, one moment to believe or not. This perfume is a delicious unisex scent with main notes of: Smoked tea, blood orange, vetiver, spices, and firewood smoke. It is both magical and comforting all at once.
CARNIVALE ROUGE: Let the red carnival sweep you away into decadence and mystery. Who is that delicious stranger behind the mask? What are you willing to give in return for brush of his lips? Will you remove your mask and bare your desires? Remember.... nothing is ever as it seems when the masquerade begins! Notes of amaretto liqueur are deepened with balanced tones of the darkest cocoa, cappuccino, rich cream, and buttery amber, while background notes of oakwood fire, and citrus deepen the intrigue. Come and play if you will!
CHARIS: (kar-iss) meaning "grace", and also splendor, was the most beautiful of the Three Graces. Her scent is a soft sensual musk, dark sandalwood, and rich vanilla with the essence of vanilla bean added. All combine nicely for a simply classical and enchanting fragrance. The Three Graces, or Three Charities, of Greek mythology were Charis, also known as Aglaia, Euphrosyne, and Thalia. They were the goddesses of joy, pleasure, grace, beauty, festivity, adornment, dance, and song.
CHARTRES ROSE: This perfume oil is inspired by the beautiful and well known labyrinth at Chartres Cathedral in France. Labyrinths have a long history of mystery and are generally considered an archetype in the human mind. It has been considered a tool of pilgrimage and a way to find the heart of the matter in your mind ("it is solved by walking")... A sort of going within and coming out the same you way you came with self-knowledge anew. Chartres is one of the best loved labyrinths in the world. The labyrinth has been found in many cultures and many countries around the world. I personally have walked many labyrinths in my life, continue to do so every year, and have found them to be a comfort and a joyful mystery. Enter the Cathedral of Chartres and amidst the offerings of roses and lily of the valley bouquets you will detect the scents of polished wood, lemon verbena and a faint whiff of candles in the wind.
CHEROKEE ROSE: Inspired by the character of Carol Peletier. Carol was a loving mother who suffered abuse at the hands of her husband. After losing her both her husband and daughter to the zombies, Carol grows to be strong and independent survivor capable of making her own hard decisions. When the search is on for her missing daughter Sophia, Daryl Dixon gives Carol a Cherokee Rose. This feminine blend contains main notes of: Cherokee rose, tuberose, and other soft florals.
CLOCKWORK CUTIE: Where are you in the alternate history timeline? The Steampunk genre evokes the Victorian era with a modern edge and a touch of goth, a fascinating affair for the young and old alike. Inhale the scents of fresh wild berries, concord grapes on the vine, a whisper of dark flowers from a secret Victorian garden, and a soft vanilla accord. Fresh and sweet with a nostalgic dry down.
COCO VIOLETTE: Reminiscent of old fashioned violet candies and sweet childhood memories. This is a wonderful scent for grown up ladies too! Old fashioned violet, milk chocolate, and a hint of creamy vanilla.
COLOSSUS OF RHODES: The Colossus of Rhodes was one of the original Seven Wonders of the Ancient World. This statue of the Greek Titan, Helios, was created around 285 BCE by the Greek sculptor, Chares to celebrate the victory of Rhodes over Cyprus. The statue stood on a pedestal in the harbor and rose over 107 feet tall. The Colossus was destroyed in 226 BCE by an earthquake that decimated much of Rhodes. The ruins lay for over 800 years were ancient historians remarked that visitors would come to touch the head and hands of the great statue. Here in this scent I have tried to evoke the scents of ancient Rhodes, the smells of the city and harbor, the surrounding countryside: Dark mosses and lighter aquatic florals blend with reeds, Arabian sandalwood, dark woods and resins, ancient papyrus and vetiver. An earthy, mysterious, unisex blend that tips slightly to the masculine side of the scale.
CRANE WIFE: The Crane Wife in Japanese folklore was a beautiful woman who was really a crane in disguise. In order to provide for her husband and herself, she plucked her own feathers and wove a glittering silk cloth to sell, until she became ill and her husband discovered the truth. She then turned back into a crane and flew away into the sky. This lovely feminine perfume is a gorgeous complex floral with a bit of earthiness. Main notes are comprised of: Ylang, Ylang, jasmine, lychee, pink orchid, bamboo, cypress, moss, and vetiver.
CRONE'S WOODS: Crone's Woods was a real place and a part of it is still alive today in Wicklow County in Northern Ireland. Crone Wood Park is home to the oldest known footpaths in all of Ireland and the path continues to be traveled daily by tourists and locals alike. Main scent notes of this perfume are: cedarwood, cinnamon bark, firewood, clove, wood honey, guggal incense, pimento, wengue wood, rosewood, vetiver, and dark amber, rounded out with touches of dry leaves, cinnamon leaf, dark oak, benzoin, nutmeg and dark evening florals.
DARK DESIRES: "Let the night fill you with warmth and sweetness. Let the heat of it heighten your desire for more...more mystery, more love, more magic. When the night comes you will burn forever in this moment. One moment in time and one desire that never ends." From the short story, "Black Velvet Heart", By Cat Marx, Copyright © 2010. Rich, dark, creamy, dirty, musky, delicious, spicy... this is a sexy "grown up" chocolate scent. Main notes consist of: Dark musky chocolate, Madagascar vanilla, elemi, caramel, pink peppercorn, nutmeg, with a sprinkling of hazelnut and pine needles. Very addicting and unisex too!
DARK MOON: Inspired by the World of Dragonlance and the three Moons of Krynn. Dark Moon: The Moon of Darkness. The darkest of orchids captures lush notes of black heliotrope, smooth earthy labdanum, and a shaded woodsy forest. Dark, bold, mysterious!
DARK MOTHER: Does your prim and proper Mum have a secret?? I'll bet she does! Her scent is sexy musk and sweet vanilla, with dashes and splashes of pipe tobacco and bay rum.
DECADENCE: Rich dark chocolate, luscious caramel, black cherry, and a hint of sweet gardenia – utterly tempting. What more is there to say?
DEEP MIDNIGHT: Beyond the witching hour – the darkest hour of the night, when the spirits of earth, air, fire and water come out to seek… Rich amber, dusty rose, velvety vanilla and heady musk.
DELPHINE: She walks the balmy streets of New Orleans in the disappearing light of day. Slowly, she glides among the passersby and knows each face, each sigh is hers. Nights of long ago and the here and now meld into one as she savors each moment; each breath of magnolia and gardenia... a moonlit kiss to her face. Come join her as queen for a night and let your senses be taken. From the short story, DELPHINE, By Cat Marx © 2014. Classic with a little twist, haunting and heady, this feminine scent is comprised of main notes of: Magnolia blossoms, gardenia, vetiver, night blooming jasmine, olive leaves, and bay rum.
DOME OF STARS: Elrond, half-elven ruler of Rivendell, was one of the mighty rulers of Middle Earth in the third age. He and his twin were also descended from the angelic beings who had come to Middle Earth many ages before. Elrond has been described by Tolkien as "Noble and as fair in face as an elf lord, as strong as a warrior, as wise as a wizard, as venerable as a king of dwarves and as kind as summer." The name Elrond means Dome of Stars, implying that his wisdom reaches the vault of the stars. Dome of Stars Perfume Oil is a mysterious, exotic, and earthy unisex scent, bordering just slightly on the feminine side. The blend is complex and the notes are well balanced. Main notes are comprised of: Sandalwood, orris root, lavender, myrrh, amber, soft evergreen, and light nuances of cinnamon and citron.
DR. NAUTILUS: Dr. Nautilus Pompilius Cholmondeley (pronounced "chumley")-- inventor, world traveler, writer, and airship designer. This complex but smooth blend sends you on an adventure into sandalwood, sweet frankincense, patchouli, deep eastern spices, a bit of nag champa and dragons' blood and fresh ocean air.
DRAGON'S ORB: Inspired by the wondrous white gem, the Arkenstone, sought by Thorin Oakenshield and guarded by Smaug the dragon of The Hobbit. Rich white amber, vetiver and softer greens evoke the beauty and earthiness of the gem, while spicy black pepper, juniper berries, several mysterious resin notes and herbs attest to the darkness of the dragon. A unisex scent that is spicy and warm, with a unique coolness on the dry down.
DRUIDS OF AWEN: "With the sky above us, the sea around us, and the earth below us, let us be at peace and give thanks." Earthy cedarwood and rich and fragrant gaharu wood weave a mystical experience along with Indonesian patchouli, osmanthus, fresh basil, and trailing hints of orange, pummelo and crisp night air. A calming, earthy unisex scent. This perfume blend is dedicated to the members of Geal Darach Grove.
DUNGEONS DEEP: The dwarf lords living in their halls of stone were great metalworkers, smiths, craftsmen, warriors, lovers of hospitality and gatherings, and honorable and proud to the end. This fantasy perfume is inspired by the dwarf lords and dwarf warriors in The Hobbit. Inhale and you will find yourself surrounded by : A deep cavern hall covered in ancient moss, the scents of earth and fire, tempered with benzoin, and a sweet warm tobacco blended with unique spices. A Unisex scent that is dark and earthy upon first application and finishes with a magical, warm, sweet smokiness on the dry down!
ELDERBERRY ALCHEMY: Inspired by the character of Hershel Greene. A quiet farmer and veterinarian, who believed in the good of people, had to learn long and hard lessons when the word fell apart. He always believed in doing the right thing and helping people. When illness comes to the group of survivors, he takes an unimaginably bad situation and turns into something transcendent with his hope in simple, natural healing and his faith in the ability of the human race to continue on. Main notes of sweet elderberries, twigs and leaves, combine with a dry and sweet wood note, and a faint touch of patchouli. This scent borders on the feminine side of the scale.
ERIDU: Antediluvian city of kings, temples, and mystery. It is the oldest known Sumerian city, dating back to 5,000 BCE, and served as the first capital of the kingdom. Let this blend take you back to its ancient markets, royal ziggurats, and perfumed temple dancers. Revel in the scents of chypre, sandalwood, Indonesian patchouli, and rich ancient soil, softened with tonka bean, and lightly spiced with clove, jasmine, rose, and mandarin.
ESMERELDA: Queen of the Gypsies… she knows your fortune and she will dance for you with a twirl of her skirt and a flick of her tambourine. She will lure you into her mysterious world of forests, caravans, gypsy music, and midnight fires. Experience the sensual rush of warm Egyptian amber, Arabian sandalwood, soft rose, light clove, a magical blend of spices and fresh herbs, and the scent of a warm inviting fire. It will make your night one of welcoming mystery.
EUPHROSYNE: (yoo-FROS-uh-nee), comes from the Greek and Latin, meaning "mirth," "merriment." Her scent is a myriad blend of tropical fruits, fresh pears, red berries, cream, figs, Sicilian orange, pummelo, caramel, lily of the valley, and a barely hidden note of red licorice. The Three Graces, or Three Charities, of Greek mythology were Charis, also known as Aglaia, Euphrosyne, and Thalia. They were the goddesses of joy, pleasure, grace, beauty, festivity, adornment, dance, and song.
EVENING STAR: Arwen, half-elven daughter of Elrond, was the most beautiful of the final generation of the high elves of Middle Earth. She was known as the Evenstar or Evening Star for her legendary beauty. Mortal man, Aragorn fell in love with her at first sight and through all his struggles and trials, Arwen kept fast to him. In her ultimate testimony to their love, she chose a mortal life over immortality and they were married after Aragorn became King of Gondor and the War of the Ring was over. This feminine scent is a beautiful, sensual and fragrant mix of romantic florals and soft green notes: Night Blooming, Jasmine, Lily of the Valley, Moss, Ferns, soft Musk, and a subtle herb note.
EYES LIKE STARS: She is one of the "Shining Ones", the golden Seelie Queen of the Court of Light. Her very beauty will cause men to weep and she will capture all in her sensual spell with merely a glance. Your will is no longer your own as you follow her through the many chambered halls of her castle in the realm of fae..... an aura of creamy, floral heliotrope, soft iris, and light musk follows her very footsteps followed by lighter notes of a blacker yet clean and spicy musk, soft patchouli, and fresh green notes of fig. Opens as a darker spicier floral with powdery, creamy notes and dries down to a lush warm softer floral. Very sensual and unique!
FACELESS GIRL: Forever a tomboy and fiercely independent, Arya is separated from her family when her father is beheaded. She remains clever and intelligent and is fighter with a taste for revenge. It is clear that Arya will be a survivor who intends to live and die by her own rules. She eventually becomes an acolyte in the House of Black and White in Braavos. Bold main notes of cedarwood, black amber, lavender, cassis, olive leaf, cassia bark, and patchouli are softened up with notes of tonka bean, sandalwood, ylang ylang, rose otto and violet. This perfume is complex yet very smooth. This is a unisex scent tending slightly towards the feminine side of the scale.
FEATHERS IN THE WIND: Inspired by the characters of Glenn, Maggie, Sasha, Bob, Rosita, Tara, Abraham, and Eugene and the events surrounding them. Scattered to the winds by the destruction of their safe home in the prison, Glenn and Maggie and their companions struggle to find each other in the post-apocalyptic wilderness. Along the way they discover love, trust, forgiveness, and a renewed faith in themselves to do what seems impossible...which is to hope. This perfume is comprised of main notes of: Wildflowers, warm spices, myrrh, woods, musk, dark resins, and airy notes of sweet rain and ozone. Then scent is unisex tending toward the feminine side of the scale.
FIREFLY VALLEY: One summer night, not too long ago, we were driving down by a local park near our home. As we headed into a dip into the road which was like a valley, we saw the forest and meadow lit up by thousands of fireflies. Stunned by the beauty of the scene on this humid summer night, I got out of the car, walked into the shallow valley, held my arms out and spun and danced amidst the fireflies. I will always remember how magical the night seemed to me; peaceful and filled with true and gentle beauty. I have sought to capture the magic of that night in the scents I remember. A clean, sweet summery scent filled with these notes in the still, warm air: Green clover, wildflower honey, hydrangea, sweet tree blossoms, and soft grass.
FOUNTAIN OF MEMORY: The scents of a thousand lifetimes come and gone in knowledge and in memory; this perfume oil is an archaic, rich, unisex scent redolent of a room filled with smoking incense in a brazier, the darkest aged patchouli, bitter almonds, dark spices, sandalwood, frankincense, myrrh, oud wood, jasmine and a touch of ylang-ylang. The scent opens with a burst of the bitter almond and dries down to a wonderful layering of the aged patchouli, resins, woods and light florals.
FRENCH CHOCOLATE MACAROON: Victorian ladies love Paris – and French pastries and treats! Enjoy the scrumptious smells of creamy chocolate, toasted coconut, and tantalizing vanilla.
FLIGHTS OF FANCY: Amelia dared as most other young woman might not have. No sky ship pirates would stand in her way. No dirigibles too dangerous for her travel. Someday her flights of fancy would take her as far as the moon and beyond. This perfume is based on the steampunk character created by Amy Sanders. The perfume is comprised of notes popular in Victorian times and made fresh with sweet modern notes and a bit of resin and heady wood that smacks of worldly travels. Flirty, rich, and unique with a neo-Victorian flair. Main notes of: mahogany wood, amber, lavender, brown sugar, oak, with faint and fresh background notes of peach and pear.
FOREST DAUGHTER: Tauriel is the head of the border guard and soldier of the Mirkwood created for the Hobbit series of movies. She is not an original character of the Tolkien books but has become loved by so many fans. She is bold, brave, true, and strong yet has a soft side. This perfume embodies the spirit of the character Tauriel. Main notes of: Tulips, Jasmine, Ylang-ylang, Sandalwood, Black Currant, Vetiver, and background notes of Patchouli and dark Cocoa for a little spark.
GARDEN OF DESIRE: Draw him into your circle of desire with your unique magnetic presence. This blend was a special request from my customer Nia. Blended with rare and delicious Mignonette, tuberose, ylang-ylang, and a touch of magic. Sensual, sweet, and heady!
GARDENS OF BABYLON: The Hanging Gardens of Babylon are one of the original seven wonders of the ancient world, but in fact may be the only wonder that is only legendary since no true archeological evidence exists to date. The glorious gardens were thought to have grown on the rooftops of the royal palace in the city of Babylon around 600 BCE as a tribute to the wife of Nebuchadnezzar II who was longing for the plants and gardens of her homeland. Perhaps the lush plant life and flowers might have been a soothing, earthy, mystical and ancient blend with a trail of fragrance built around: Soft rose, jasmine, vetiver, frangipani, spices, sensual white amber, white oriental florals and soft background notes of patchouli.
GIRLS NIGHT: Inspired by the characters of Andrea and Michonne and the events surrounding them. After wandering alone and mostly hungry for much of the Georgia winter, Andrea and Michonne find a special treat....coffee. They spend the night by a small campfire, surrounded by frosted trees and the groaning wind. Here they share the tin of coffee warming it and roasting it on the fire, which reminds them of the way things used to be and how much people take the small things for granted. Main notes of: Roasted coffee, sugar, sandalwood, cassia bark, lavender, light white florals, a touch of lemon peel and bit of winter snow and pine. This perfume has a delicious roasted coffee scent with a sweeter hippie and outdoorsy tone. This is a unisex scent tending slightly towards the feminine.
GREY PILGRIM: Who knows where the Grey Wizard will wander to next....and what adventures he will instigate! Inspired by Gandalf from JJR Tolkien's novels. This new series of scents is meant to compliment my already existing scents inspired by The Hobbit, Lord of the Rings and the Silmarillion.
Mossy glens, cold dark mountains, babbling brooks, a worn leather satchel, deep dark woods, a touch of fire, herbs, and spice. A mysterious, woodsy, leather, watery unisex scent.
GROWING UP DEAD: Inspired by the character of Carl Grimes. Carl has struggled to grow up and find his place in the new apocalyptic world. Already having lost family and loved ones and escaped death many times, he is adaptable in his grief and has honed hard edges while still maintaining the child within. He likes to go off on his own at times to prove himself and is willing to take risks even when he is scared. Scavenging from house to house one day alone, Carl manages to find a morning's repast....sugary cereal and chocolate pudding. He easily sets aside the horrors of the new world and indulges in a few treats from the old. Main notes are a mix of: dark rich chocolate, milk, sweet citrus, sugary cereal, and damp wet earth...the dichotomy of the world in which children now live. The scent is a unisex gourmand with a haunting edge, tending more towards the feminine side of the scale.
GUNPOWDER GERTIE: Gunpowder Gertie, the "Pirate Queen of the Kootenays", the most famous female pirate that never was! Gertie was a fictitious character told of in tales as an April Fool's tease in Canada, yet was reported as real by the CBC in British Columbia! She must have been the stuff of many men's dreams! We can imagine her on her steamship called "The Witch", sexy red hair flying about her, with a devious twinkle in her eye as she hid her treasures in the woods along the Kootenay River. She surely wore a cloak imbued with the intoxicating scents of her travels: scandalous rum and leather boots, sweet orange, coconuts, exotic wood, and a soft whiff of gun smoke from her black powder pistol!
GWENHWYFAR: A woman loved by two strong men, Arthur Pendragon High King of Britain, and Launcelot du Lac, the King's Champion. Legends and varied stories abound of this great and beautiful queen whose tragic love triangle still touches hearts today. Gwenhwyfar's scent is a beautiful blend of: three different Lilies, soft florals, dragon's blood, and a soft caress of the palest musk. Beautiful, melancholy, and haunting.
HALLS OF WAITING: In the many tapestried halls of stone on the white shores of the Western Sea, he awaits his true love with the patience of eternity. The surrounding air is filled with the scents of wet soil, white flowers, green moss, copal, and a touch of soft leather, all swirled into the essence of silver forest fog. A wistful and melancholy, yet comforting blend.
HIGHCLERE: Highclere Castle, the "real" Downton Abbey of history and the location of the current filming. I can personally tell you this is a gorgeous and incredible place to visit! Get swept away into the Edwardian Era of stately rooms, and glorious castle gardens. Let yourself become the lady of the manor and let the lovely Edwardian notes of jasmine, hyacinth, bergamot, assorted citrus notes, lush greenery and faint rich woods take you away to yesteryear. This is a floral and sophisticated scent that harkens back to the perfumes used in the Edwardian Era.
HIGHLAND MISTS: Scotland is one of my favorite places to travel to, and I would actually love to move and live there one day. My first 21 day trip there was inspired after reading the first five books in the Outlander Series by Diana Gabaldon (who is one of the nicest authors I have ever met, and has answered many of my fan mail emails so kindly!) There is nothing quite like the feel of the air and atmosphere in Scotland when you are outside the cities. The misty fog, the islands, the shores, the glens, and even the rain hold a mystery that can blanket the body and make you feel like you are between the worlds. All the castles, moors, standing stones, and battlefields I visited there held a solemnity that I will never forget. It is one of the places of my deepest longings. This perfume, about one year in the making, is comprised of main notes of: Oakmoss, smoked peat, heather, woods, ozone, amber and background notes of musk and cedar. It is unisex tending slightly towards the feminine. Earthy, and slightly sharp, it warms down to the smoky peat finish with a hint of florals and woods.
HOUND OF CULANN: Cú Chulainn (meaning Culann's Hound) is an Irish mythological hero from the Ulster Cycle. His given name at birth was Sétanta, but he earned the name Cú Chulainn as a child after slaying, in self-defense, a ferocious guard dog that belonged to Culann. As recompense for his wrong, he took the place of the hound as guardian. Later in life he became a great warrior and battle chief and is famous for his role in the Táin Bó Cúailnge. Many Greek and Roman myths also parallel his exploits. Mystical forests, dark wood, herbs, balsam, pine, ferns and background notes of leather and firewood bring to mind a mysterious Celtic land, and a man of myth and legend. This perfume oil is unisex tending towards masculine. It opens with the rich smells of a forest and woods and warms to the notes of herbs, leather, and firewood.
HOUSE OF HEALING: The Elves who dwelt in a magnificent hidden valley near the foothills and mountains of mist, were great healers, lovers of peace and harmony, and blessed with grace and wisdom that extended to the dome of stars. This fantasy perfume is inspired by Rivendell, Elrond and all the Elven Lords and Ladies in The Hobbit, my first high fantasy book read as an eager 12 year old that forever endeared me to the fantasy genre. In this last safe refuge, one might breathe in the soft, earthy comforts of: wild iris, linden blossoms, fragrant green trees and grasses, fallen oaks leaves, and sweet morning dewdrops. Magical and serene!
INTO THE AETHER: An electric and haunting scent. Essences of earth, air, and water blend to take you away into the Aether… if you dare. A mix of earthy greenery, aquatic florals, and ozone.
ISABELLA: I created this perfume for my dear aunt, Isabella. She was always a lover of musks and floriental notes, along with my dearest mother. Those types of perfumes were always her signature scent as I remember growing up, smelling the notes that made me always think of her or her presence after she left a room. This perfume was made with lots of love and a desire to capture her personality and personal flair. Main notes are comprised of: A golden musk accord that is my personal blend of five different musks, ylang ylang, neroli, bergamot, lily, saffron, and creamy nectar. This is deeply sensual and compelling fragrance.
ISHTAR GATE: The Ishtar Gate is one of the original of the Seven Wonders of the Ancient World from the very oldest original list. The gate was dedicated to the Babylonian Goddess Ishtar, and was constructed around 575 BCE by order of King Nebuchadnezzar II. The gate depicted warriors, lions, bulls, dragons and more. It was replaced as a wonder by the Lighthouse at Alexandria around 6th cent CE. This perfume is based on ancient texts that detailed the incense used in the temples sacred to Ishtar. Main notes of: Deep rose, oud, myrrh, lotus blossoms, and frankincense combine with other sacred attars and subtle spices. A very rich and regal deep rose blend.
JACK IN THE GREEN: You see his face in every tree and shrub. He is the lord of the forest. His essence is oakmoss, vetiver, and patchouli. This is a very earthy and green scent that is unisex tending towards masculine.
JERSEY DEVIL: Do you really want to wander among the Pine Barrens all alone? Do you want to trudge through cranberry bogs in search of....who knows what? Did you hear the flap of wings.... and a blood curdling scream to chill your soul? Run and don't look back! You don't want to meet the 13th child of Mother Leeds! The tart and slightly sweet scent of cranberries mixes with pine trees, gloomy mists overhanging a bog, dried moss, soil, dead leaves, darker woods and myrrh. A haunting, slightly creepy, yet very unique and pleasing scent.
KING CAKE: Based on the traditional and scrumptious Mardi Gras King Cake, which is made with a yeasty bread and Danish type dough, braided and filled with cinnamon and sometimes various fruits jams or nuts and then topped with sugary or cream cheese frostings. King Cake is made around the world and is traditionally served around Epiphany and the pre-Lenten festivals of Mardi Gras and Carnival. The one who finds the baby charm inside the cake will have good luck year round. This perfume oil is a semi-sweet gourmand comprised of: Yeasty bread dough, cinnamon sugar, vanilla, a touch of cream cheese frosting and a dab of strawberry filling. It's has that good yeasty bread/ Danish smell with the cinnamon (skin safe) lingering a long time. PLEASE do not eat and, no, there is no baby inside :)
LACE AND LUST: Your gown swirls in billows of black lace as he catches you to place a kiss upon your neck. Watch it now, a delicate lady never bites back. Elegant white tea, sensual neroli, and a faint breath of gardenia are your only attire now.
LACE PARASOL: Every Victorian lady covets an elegant lace parasol. Let this uplifting fragrance whisk you away into yesteryear. A blend of sparkling white florals and champagne.
LADIES OF LONDON: This blend speaks of laughter, whispers and sighs behind closed doors, of perfumed lace casually strewn on the floor of a Victorian parlor, and luscious lips waiting for a kiss of bliss. Sensual florals highlighted with lily of the Valley, spicy indulgent opium, a bowlful of the deepest sensual red berries, and caresses of frankincense and patchouli for added mystery. Go ahead and indulge...you know you want to.
LADY O: She is twice as naughty as she is nice as she wraps herself up in the delicious aura of honey musk, cardamom, and spicy leathery pimento. She's getting out her riding crop now!
LADY OF LIGHT: Galadriel, beautiful Elven queen and co-ruler of Lothlórien, was describe in Tolkien's works as "the mightiest and fairest of all the Elves that remained in Middle-earth" and the "greatest of elven women". Her hair was the most radiant gold and to look upon her was to be enchanted and bewitched. Beautiful main notes of orange blossom, vetiver, and oakmoss combine with light and complementing notes of honey, azalea and woods. A feminine blend that will surely please the most discriminating Elven Queen.
LAST BREATH: A sweet goodbye as an organ pipes a haunting hymn. Roses, lily of the valley, and white tea waft in as the lid closes…
LAUNCELOT DU LAC: Sir Launcelot du Lac, the most trusted of Arthur Pendragon's Knights and seeker of the Holy Grail; virtuous, yet flawed by his deep love for the King's wife, Gwenhwyfar. In legends, he was known as the most perfect of knights in word and deed, yet the once pure love he bore the Queen ends in passion and the downfall of the great kingdom. Soft, sad, lilies, spikenard, saddle leather, and smoky resins define the scent that is Launcelot du Lac. This scent has a floral note, but is meant for both sexes to enjoy.
LAZY DAYS: Lazy summer days summer drifting into autumn...evenings spent on the front porch smelling the aromas of ripe, plump berries in the garden and watching the green leaves starting their transformation into colors...a warm, sweet spiciness in the air that signals a season about to change....lush blackberries, autumn leaves, clove, and a teeny, tiny splash of chardonnay.
LEMURIA: Lemuria is the mythical counterpart to Atlantis that was believed to have been located in between the Pacific Ocean and the Indian Ocean near the Ring of Fire, a place known for volcanic and earthquake activity. Mythic accounts of Lemuria differ, but all writings refer to it as a continent during ancient times that sank into the sea following a huge cataclysmic disaster, much like its Atlantic counterpart. Perhaps in dreams it was a place of great beauty, spirituality, and simplicity. Sitting on the beach, one might have been able to detect in their surroundings: Aquatic florals brightened and heightened by sunflowers, Persian melons mixed with other lush tropical fruits, a light touch of a softer patchouli, and finally a dusting of coriander. Sweetly familiar, yet mysterious.
LILITH DREAMING: Seductive main notes of: champaka flowers, teakwood, poppies, and pink peppercorn are rounded out with a dark vanilla, patchouli and Eastern musk. Beautiful, sensual, delicately wicked, and ready to ensnare your senses!
LITTLE DOVE: The middle child of her family, Sansa has always longed to be a queen and lady. Sweet and proper and sometimes easily manipulated, she still never loses hope no matter what her losses, disappointments and grief bring to her. She remains a fighter and a survivor in quiet way…always bending but never breaking. Lovely floral notes of linden blossoms, lilac, and lily, are mixed with delicious arctic berries, and nuances of violet, apple, and soft, creamy musk then wrapped up in sweet green notes of willow and bamboo. This floral and lightly fruity feminine scent is sweet and lovely.
LOOK AT THE FLOWERS: Inspired by the characters of Carol, Tyreese, Lizzie and Mika and events surrounding them. This small group of survivors, when separated from the rest of their party, has to deal with the devastating effects that the new world has on children who are lost and innocent, or hopelessly unstable and disturbed. The seemingly idyllic potential of a found cottage in the woods with pecan trees and flowers is quickly destroyed by the brutal realties of the world and the hard truths and actions they must face in order to survive and protect themselves and others. Main notes of: Bright sunflowers, roasted pecans, sugar, pastry, woods, and gunpowder. This scent is a feminine scent that is a darker floral gourmand.
LORELEI'S TREASURE: Swimming through the depths of the Rhine and the North Sea, the beautiful mermaid sings her songs of love in her haunting melodies, never heeding that she is luring men to crash their boats upon the shore. Alone in her under water palace her treasures always remain that of the sea alone. This perfume oil is cool, beautiful, feminine and haunting aquatic green and floral blend, with main notes consisting of: Ozone, cucumber, water lily, aquatic grasses, and sea kelp.
LOVE LETTERS: This perfume was inspired by the 1940s' Pacific -- a time when the beauty of the tropics was combined with the dangers and sorrows of war, the excitement and promise of USO shows and dances, and the bittersweet remembrance found in letters from loved ones back home. A time of courage, romance, heroism, and love that spanned oceans and continents... Romantic main notes of magnolia, hibiscus and juicy tropical fruits blend with layers of antique mahogany and oak, beach sand, and fresh ocean air. A lovely, romantic, feminine scent with just a touch of wistfulness.
MAD AS A HATTER: A mad concoction of bitter dark chocolate, oakmoss, nag champa and a touch of tobacco. No added mercury, guaranteed...
MANDARAVA: Mandarava was an Indian born princess who lived in the 8th Century CE. She renounced her royal birthright in order to practice the Dharma she and became a fully realized spiritual adept and great teacher. She was one of the consorts of Padmasambhava and is considered a female guru-deity in Buddhism. Mandarava is considered a wisdom, knowledge or awareness dakini and was famed for her compassionate and loving nature. She is often depicted in art as a beautiful woman with creamy skin and a lovely red blush to her face. Main notes of: Frangipani, Coral Tree Flowers, Red Amber, Thuja Wood, Indian Musk, Mysore Sandalwood and Fig, with background notes of nine Eastern spices and resins. This perfume oil is sweet, floral, complex, and very exotic. The initial sweetness dries down to a rich, deep woody floral.
MARCO POLO: The verdict is still out on whether or not this famed merchant of exploration and travels really existed or not. Indeed there was a man named Marco Polo from Venice who had a large collection or rare and unusual items. But did he really encounter all he wrote down in his chronicles? We will never really know what is myth and legend or truth from the many documents that survive and vary, but let's journey in our hearts and minds on a fantastical voyage of scents to delight the soul! Main notes: Sandalwood, frankincense, Cardamom, Saffron, Incense, Myrrh, and Black Pepper are enhanced with a soft note of eastern florals and sweet spice. This perfume is unisex, spicy, earthy, rich and warm.
MAUSOLEUM AT HALICARNASSUS: The Mausoleum at Halicarnassus was a tomb for the ruler Mausolus, built around 350 BCE in the Persian Empire. The tomb was designed by the Greek architects Satyros and Pythius of Priene and each of the four sides was adorned with sculptures and reliefs created by four Greek sculptors: Leochares, Bryaxis, Scopas and Timotheus. Antipater of Sidon identified it as one of his Seven Wonders of the Ancient World because of its aesthetic appeal. The ashes of Mausolus and his wife, Artemesia, were eventually laid to rest there. Lovely main notes are composed of an offering of: Sensual neroli attar, champaka flowers, light narcissus, vanilla bean, and darker resins that transport you to a world of kings and queens who lived and died long ago.
MAYAN MYSTERY: An expedition to foreign lands has brought back many treasures. Envelope yourself in the scent of spiced Mexican chocolate, blood oranges, and the secret ingredient of the ancients.
MEMENT MORI: Please remember me… Beautiful lilacs, delicate violets and everlasting musk grow out of the damp earth. We will meet again. I created this in honor of my beautiful mother who I miss every day. She was a teacher and an amazing, spiritual person who had a great love of perfumes and soaps. She inspired me every day to become a well educated person, to learn something new every day, and to always work on becoming better and wiser. Lilacs, Violets and musk were some of her very favorite scents.
MILKY OCEAN: Lakshmi, the Hindu goddess of prosperity and good fortune, embodies auspicious opportunity, beauty, happiness, grace and charm. She is closely associated with the fragrant pink lotus and according to legend she emerges during the creation of universe, floating over the water on the expanded petals of a lotus flower. Her birth is also sometimes referred to as her emergence from The Milky Ocean or the Churning Ocean from whence all precious things came to be. This scent is a gorgeous combination of ancient and modern floral tones aquatic notes that would embody this lovely deity. Main notes are: Pink Lotus, Freesia, Indian Sandalwood, Musk, Sea grass, Ocean Air, Water, and Melon.
MISS SHERLOCK: Just what if?... What if Sherlock Holmes had been female? She would have still been resourceful, clever, possessed of near unimaginable detective skills, still somewhat obsessive...but perhaps a bit more of a dapper dresser! This perfume was inspired by the lovely "MISS SHERLOCK DRESS" designed by artist and clothing designer, Emily Chesley. This lovely perfume is a classic style Victorian ladies scent with a little kick. Main notes are: Orris, lemon verbena, geranium, musk, white tea, and woods.
MOONSPINNER: A Moon Spinner is one of the spirits who takes the moon as it wanes, winding its light on to their distaff, and then brings it down to the edge of the sea and to wash the light so that it can be spun again for the new moon. Catch a glimpse of her in the fading light and you will be enchanted by the scents of: Plumeria blossom, exotic orchids, kaffir lime, moonflower, and woods. A beautiful, exotic, and fresh scent.
MOURNING GLORY: This perfume is inspired by Victorian mourning style and culture. Funeral lilies, vetiver, damp soil, woods, and a soft summer rain call to your senses. A melancholy, haunting blend, yet beautiful with an edge of power to it.
NAENIA: Naenia, a beautiful name for a beautiful creature...This perfume oil named for the little moth, also known as the "The Gothic", is a sexy, sultry blend of: Ripe apricots, carnations, sweet magnolia blossoms, dark honey, white peaches, with bits of tart cranberries, wood, and black pepper rounding out the main notes of the scent. Definitely sexy and exotic and a teensy bit dark. Opens with notes of the fruits and honey and then dries down to a deeper, sweet floral with wood notes. Come fly away with her!
NESSIE: Imagine the highlands of Scotland and the gorgeous, mysterious Loch Ness and all that may arise from her depths. Nessie is comprised of main notes of: Deep dark waters, highland heather, green aquatics, forest greens, wormwood, mist, and the faint and clean scent of a mysterious animal from the depths.
NIVENS: Don't be late for an important date when wearing this tantalizing perfume oil! Even the Easter Bunny would be envious of this one! Nivens will lead you down a rabbit hole to tasty helpings of sweet creamy pastries, cakes and sticky puddings, topped off with plump wild berries and a touch of spices and soft florals. Fresh, sweet, and delicious!
NOCTURNIS: She awaits him in her elegantly appointed rooms, just as the clock strikes midnight. Darkly seductive lips breathe the sweetness of eternity upon his neck, and he lost from this world in a rapture of his senses. Remember...naughty is always nice ;) A darkly sweet and seductive scent comprised of main notes of: Ripe velvety plums, sensuous sweet myrrh, Virginia cedarwood, warm amber, and enhanced with background notes of Egyptian musk, buttery frankincense, pink peppercorn, patchouli and white florals. A sexy scent that opens boldly with the ripe plums and dries down to a sensual, sweet and dark mix of woods, fruits, and resins.
OBERON: Lord of all the Fae, he is dark, sexy, and earthy. He will take you into his world of night and magic, maybe never to return. He is the essence of rich teakwood, green oakmoss, sensual gaharu wood, accented with hints of citrus, and wisps from a midnight oakwood fire. A very sensual men's fragrance.
ONE ENCHANTED EVENING: This perfume was created for contemporary romance author, Sandra Bonaldi, and based on her book of the same name. Warm rich, leather, heady musk, sensual spices and delicious Madagascar vanilla. The scent is unisex, bordering slightly on the feminine side.
ORCHID PAVILION: Inspired by a gorgeous jade carving I viewed at the Minneapolis Institute of Arts depicting the "Orchid Pavilion Gathering", a cultural event of literary and poetic significance that took place during the Six Dynasties era in China. The event inspired much of the landscape poetry of the time and had further reaching influence on other poetry, paintings and calligraphic art. This perfume oil becomes a mini poetic landscape featuring: Orchids, wild rose, peony, musk, spiced amber, myrrh, followed by a very faint and delicate aquatic note. Lovely, exotic and reminiscent of a warm night upon a fragrant riverbank in China.
PARTING GLASS: Inspired by Beth Greene. Beth was a young girl of faith raised by a loving family, who became fearful and depressed in the aftermath of the apocalypse. At one point she loses her will to live, but then with the help of her family and friends she becomes a strong willed and self-assured member of the group. She sings to cheers the member of the group and sings the song, The Parting Glass, the night they take the prison and finally have a sense they can rest for a while. She eventually dies standing up for herself and a fellow survivor, but by that time she has realized she was always a survivor and a hero in her own quiet way. Main notes are: Ripe peaches, soft fruit wine, cucumber, sweet melon, and woody sandalwood. This feminine scent is sweet and fresh with an undercurrent of green notes and wood. It is reminiscent of warm summer evening on a farm, sharing a glass of fruit wine with friends.
PENDRAGON: A Legend, a Hero, a King. Strong, brooding, ever masculine, and ever deep in thought. Sensual, powerful, and earthy, Arthur, the "great Bear" whose quest for the healing of the land will forever be told of in tales and poems. This is a very earthy and masculine scent that speaks of the wild woods, incensed stone halls, and the isle of Avalon. A trio of sensual woods, spikenard, resinous Dragon's Blood, and a light misting of apples to honor the Lady and add sensuality. This dramatic fragrance is dedicated to my wonderful Husband!
PENNY DREADFUL: Midnight approaches and you have been warned not to take the shortcut home through the darkened alleyways of London, but heavy footfalls behind you rush you onward. Thank goodness you run right into a handsome gentleman who offers to help you find your way safely home....but... perhaps you should think twice! This scent is based on the 1860's Victorian version of pulp fiction stories usually based on lurid, gothic, adventurous, and haunting tales, known as Penny Dreadfuls.
Main notes are: Rich Oak and Mahogany Woods, French Lavender, Moss, Tangled Vines, Ylang Ylang, Ozone, and a faint hint of Absinthe.
PERSEUS: Perseus was the legendary hero of Greek mythology who killed the Gorgon Medusa and numerous other monsters. He was lover to Andromeda, whom he also rescued, and has had his stories told and retold in plays, books, movies, and even comics of the modern age. If we could travel back in time to the age of myths and monsters, we would be welcoming our hero Perseus home to perfumed halls alive with the scents of ancient times and a sense of belonging. This rich, full, earthy, and deeply sensual unisex blend is comprised of: Deep golden amber, lemon grass, bourbon vanilla, wild honey, patchouli, coriander and other rich spices. This is a balanced unisex scent, tipping slightly towards the masculine end of the scale.
PIECES OF EIGHT: The Prince of Pirates, Sam Bellamy, walks the deck, his long black hair blowing in sea air, mug of ale in hand... what great treasures does he hold on his ship and will he see his lady love again? Only the fates know for sure. Dark patchouli, leather, Kaffir Lime, old wood, and labdanum waft about on the breezes of fresh ocean air. A wonderful dark and slightly spicy unisex scent, that tips towards the masculine side of the scale.
PIRATE'S KEG: Oh, that Black Jack – you can only imagine the booty he possesses! Raise a glass and toast him on his way to more grand swashbuckling adventures. Bay rum, rich leather, wild musk, and a shot of coconut and lime. A delicious unisex scent!
PLEIADES PASSION: Come and dream with the Seven Sisters and get swept away on a cosmic journey to the fantasies that lie deep within your heart. This perfume blend is a mystical, sweet and spicy floral fantasy with main notes of: Sweet pea, fresh soft roses, honeysuckle, cardamom, clove, benzoin and ozone.
PROFESSOR M: He smells of rich leather and pipe tobacco, with a sexy hint of musk. He's dangerous, and you should not follow him, but… you will.
PYRAMID OF GIZA: The Great Pyramid of Giza is one of the original Seven Wonders of the Ancient World. It was built over a period of about 15-20 years and is dated as concluding around 2560 BCE. The pyramid stands over 480 feet tall and to this this day remains one of the Seven Wonders that is still mostly intact. Built for the 4th Dynasty Pharaoh, Khufu, the structure is a part of a larger funerary complex also consisting of smaller satellite pyramids. Recall a time of great pharaohs and their queens, the sands of the desert blowing in the wind, the earthy smells of ancient attars, flowers and woods scenting royal silks and hair.... Main notes of creamy white amber, Arabian sandalwood, Egyptian musk, frankincense, oud, dark woods, champaka flowers, earth and sand.
RAGNAR: Ragnar Lothbrok was a legendary king and ruler of the Viking Age. There is no evidence he actually lived, but is perhaps a blend of several kings, warriors, and rulers of the period. Fans of the TV show will know him as a clever, innovative, resourceful, brutal, forward thinking man who served justice and honor in the manner of the era. Main notes are: Cedar, pine, fir, bergamot, vetiver, leather accord, spiced red musk with background notes of lavender, ocean, and sandalwood. This is a sexy, woodsy and deep unisex fragrance that borders on the masculine side and is balanced in notes.
RAMBLIN' ROSE: She wanders through a wooded park on a warm summer afternoon, wide brimmed hat falling over her eyes, a lacy skirt floating around her legs in the soft breeze; a smile touches her lips as she reaches for a vine of red, plump berries. Main notes of: Sweet, red raspberries, red roses, sandalwood, a touch jasmine, and a dusting of spice. The perfume is sweet, yet has a Bohemian feel to it, reminiscent of the berry perfumes popular in the 1970's.
RAVEN BOY: Bran is happy boy who is crippled by Jamie Lannister after he spies the illicit affair of Cersei and Jamie. He remains in a coma for a long time and when he awakens crippled, he sees the world through the eyes and senses of his direwolf pet, Summer. It is clear from then on that Bran is gifted with mystical powers of shapeshifting his spirit into other bodies and communicating with a three eyed raven. When Winterfell falls, he escapes and is set on a journey north. The three eyed raven tells Bran that he will never walk again, but he will indeed fly. Main notes are: Oakmoss, earthy musk, tobacco leaf, sage, dark vanilla sugar, amber, aged oak and background florals notes of iris and damask rose. This is a unisex scent.
RED MOON: Inspired by the World of Dragonlance and the three Moons of Krynn. The Moon of Neutrality: Heady red musk swirls with tendrils of vibrant hibiscus flowers, plump dark red currants, and magical resins in a veiled embrace. Sexy, earthy, warm!
RED SEXY: "Someone has stolen three of my tarts!"' Red IS sexy! Even the demanding Queen of Hearts would not pass on this mouthwatering recipe: tempting red pomegranate highlights creamy marshmallow, sexy red berries, and a few slices of red apple, with all the sweetness tempered with a touch of sensual patchouli, citrus and clove. Sexy, and definitely delicious! Don't lose your head over it :)
ROSABELLE: I love you more than words could ever tell…delicate roses, delicious musk, and a wee bit of Egyptian sandalwood. Pray, answer true. Rosabelle, Believe!
SAMURAI SURPRISE: Inspired by the character of Michonne. Forged in the aftermath of the disease that swept away civilization, Michonne is a hard edged katana-wielding warrior hiding a gentle and childlike heart (and a candy bar in her backpack). Her scent is comprised of: Nag champa, amber, rich chocolate, and a light dusting of citrus and florals. This is a unisex scent.
SANGREAL: Comprised of the word San and Graal, Sangreal has come to mean: Holy Grail, and also Blood Stone. The Holy Grail, long sought after in legend by Arthur Pendragon and his Knights of the Round Table. This perfume blend is a rich floral and resin blend that will sweep your senses into the time of legends of kings, maidens, and knights and make you feel as though you have walked into a medieval chamber. Three very different red and black roses, enigmatic dragon's blood, and a magical combination of other sacred resins and woods make for a scent that is rich and long lasting. The perfume tips towards the feminine side of the scale, but it is a deep enough rose scent that it can be worn by both sexes.
SAVE THE QUEEN: Inspired by the World of Sherlock Holmes. Our favorite detective, whose abilities border on the fantastic, has now retired and has a new and engaging hobby of keeping bees! Sir Arthur Conan Doyle "retired" our beloved Sherlock Holmes to a quiet small farm on the Sussex Downs in one of his last novels. Completely in keeping with his eccentric behaviors, Holmes has now written the "Practical Handbook of Bee Culture", with some "Observations upon the Segregation of the Queen." "Come quickly, Watson! Help me save the queen!" A veritable feast of three different and rich honeys (clover honey, basswood honey, raw honeycomb) tempered with dark tea, bergamot, and a faint note of fresh grass.
SECRET JOURNAL: Ah, the strange lands it has seen and the secrets it keeps – aged leather, exotic sandalwood, blood oranges and vanilla enhance its mysteries.
SELENE BY NIGHT: She is elusive like the wind she flies on, carrying secrets of a thousand lifetimes as the full moon shines upon her face. The air around her is redolent of black orchids, deep dark exotic woods, enigmatic cypress, dragon's blood and the faintest kiss of spice. This one has quickly become one of personal favorites for its ability to feel luxurious but deeply gothic in tone all in one.
SEVEN VEILS: She is layered in the mysteries of the ages... ancient, inviting, divine. Come and unwrap the exquisite layers, one by one, as they unfold on your skin. This perfume oil is a completely intoxicating blend of earthy Madagascar vanilla, velvety orchids, white florals, the softest musk, sweet golden amber, spices and exotic resins. A rapturous blend of the finest sensual oils for you to delight in wearing. Another personal favorite of mine.
SHADOW OF MY HEART: One of Andria's favorite songs is "Getsurenka", which translates to the Flower Adored by the Moon. The song is the theme of the video game "Shadow Hearts". The scent is meant to be reminiscent of Alice, one of the main characters who dies to save the man she loves....and a melancholy, sweet moment in a field of flowers under the moon. The main notes of this wistful and ethereal scent are: Moonflower, white musk, golden musk, white amber, woods, and moss. A feminine, soft, and romantic perfume oil.
SHALARI™: Cast out by her pure blood elven father, half human and half elven Shalari has been on her own since her youth. Driven to search for her long lost twin brother by the prophesy surrounding a magical artifact, one half of which she possesses, she fights to purify the woodlands from a scourge that is rising in the east. She is a true healer and wild warrior child of the woodlands, and a helper to all those in need that she meets on her journeys. Shalari's scent is comprised of main notes of: Sweet amber, dark woods, oak leaves, lush blackberries, rich vanilla bean, and bergamot. From Deep Midnight Perfumes " Realms of the Fae™ Series".
SHANGRI-LA: The mythical kingdom hidden deep in the Himalayas was the idyllic utopia sought after by Eastern and Western explorers alike. It was hidden valley of breathtaking beauty and regal temples, a people rooted in simplicity and meditative ritual... truly an exotic earthy paradise sought after in dream after dream. Experience harmony as you enter a land scented with sweet cherry blossoms, delicate rice flowers, soft champa flowers, eastern spices, sandalwoods, and lychee fruits. This goes on as a soft floral with a soft spice on the dry down. Ethereal, sweet, and exotic.
SHAYNE'S BLEND: Originally created for fellow etsian and customer, Day of the Dead portrait artist Shayne of the Dead, this mix contains some of his favorite notes: Arabian sandalwood, clove, a blackened vanilla, and more resins and spices to heighten the warmth of the dry down. Spicy, sexy, warm and unisex. It just plain smells good!
SILK ROAD DELIGHTS: Travel to ancient lands, journey down the paths of riches and surprises. Spicy sandalwood, Tunisian frankincense and dark myrrh take you on a road to delight the senses. Sharp and spicy, this unisex perfume tips towards the masculine side of the scale.
SILVAN KING: Inspired by Thranduil. Far away in the dark wood there is hidden kingdom protected by a powerful Elven King. Brave souls have gone searching for it, but beware if you find it...you might never leave! A very complex, delicious unisex scent reminiscent of a dark woodland realm with a touch of smokiness and spice. Main notes of: Amber, vetiver, hickory wood, coriander, saffron, peppercorn, wood honey, dark vanilla, sandalwood and very light notes of mandarin and jasmine.
SILVAN PRINCE: Legolas was an Elven Prince and son of Thranduil, Elven King of the Woodland Realm of Northern Mirkwood and ruler of the Silvan Elves. He was one of the nine companions on the quest to return the ring of power to Mordor so it could be destroyed. Tolkien depicts him as one possessed of keen senses and agility, a subtle sense of humor, and immense fighting skills with bow and knife. He also appears in the screen version of The Hobbit, although Tolkien never wrote about Legolas in The Hobbit book. This is an earthy, green and woodsy scent that is fresh and unisex with a slight exotic note....clean, green and a bit otherworldly... just like an Elf! Main notes are: Tall majestic ancient forests, trailing tendrils of ivy, galbanum, coriander, and mysore sandalwood.
SNOW WOLF: Jon grows up in Winterfell as the supposed bastard son of Ned Stark. Raised well by his father, he has a deep and abiding sense of honor that he always tries to maintain even when hard decisions that have no good outcome have to be made. He eventually "takes the black" and becomes one of the Night's Watch at The Wall. He finally feels his label as a bastard has no meaning there and he is loyal and steadfast to his friends and compassionate to others who have been outcasts in the world outside the Watch. Who knows what the old gods hold in store for Jon Snow? Main notes are: Cedarwood, leather, rosemary, dark woods, black amber, and a touch of cool, frosty mint. This perfume is woodsy and clean and is unisex tending towards the masculine side of the scale.
STORMBORN: Born during the night of a raging storm, Daenerys Targaryen is often called Daenerys Stormborn. Once complacent and meek as a child, she becomes a warrior queen who is brave and strong as she grows into a woman who is not afraid to take risks in order to win what she believes is her right and heritage. She is feared and loved by those she both conquers and frees. Daenerys is known as the Mother of Dragons after hatching ancient dragon eggs in a fire that does not consume her. Main notes are: Dragons blood, oud wood, patchouli, jasmine, desert earth, cardamom, and moss. Exotic and wild, this perfume is warm and spicy and is a unisex scent.
SUSPIRIA: Lovers meeting in a darkened wood while ravens keep watch to protect their intimate moment.
A sigh. One simple breath from her perfumed lips and he is hers; knowing all that he knows, he will still surrender everything for her. The woods become hushed and their world changes forever... Her gown stirs in the breeze and notes of plumeria, black orchids, and moonflowers fill the air and mingle with his cedar, musk, darker earthier woods, and a bit of spice. An alluring, mysterious, and deeply sexy scent tending towards the feminine side.
SWEET BRIAR PATH: Inspired by a local park pathway this perfume is summer freshness and ripe berries! This is a sweet feminine scent created for strawberry lovers. Luscious ripe strawberries combine with sweet pea, rhubarb, cyclamen, and my favorite black agarwood to create a dreamy summertime scent that opens with a burst of berries and finishes down with sweet florals and a delicious note of the resinous black agarwood. Fresh, sweet, and feminine with a touch of warmth!
SWEET CALAVERA: Oh that she is, both sweet AND dark! Sweet sugars spun round with haunting Spanish moss, a very deep vanilla accord, drops of sensual patchouli, and background notes of fig, greens, and clove. A dark and delicious treat!
SYLVAN NIGHT: Feel your feet running fleetly through the dark fragrant forest. You leave a lovely trail of vetiver, oakwood, and musk behind you. Let them catch you if they can.
TARA'S BURNING: Sweet, slightly smoky and every so coquettish! Set your sweetheart's heart afire with this sly and sexy little blend of ripe succulent peaches, aromatic magnolia blossoms, trailing vines and branches, a hint of smoky sweet copal, and touch of golden fruit. Frankly, my dear, he will give a damn!
TEA ROOM COOKIE: So yummy ! Who could eat just one? A biscotti scented blend of Turkish coffee, vanilla, oatmeal, milk, honey, almond, and a sprinkle of chocolate.
TEA WITH A DRAGON: He is not what he seems to be, my lady. Do you dare share a cup of tea with an enigmatic stranger? Green tea, black pepper, cardamom, and a mysterious little dollop of cocoa make this a tantalizing unisex scent.
TEMPLE OF ARTEMIS: The Temple of Artemis, one of the original Seven Wonders of the Ancient World was located in Ephesus, which is now in modern day Turkey. The temple was dedicated to the goddess, Artemis, also known as Diana. The temple was destroyed and rebuilt three times by a flood, fire, and also invading tribal raids. A reconstructed model of the temple exists in Istanbul today. Antipater of Sidon, the first compiler of the Seven Wonders of the Ancient World called the temple the most grand of all the wonders. This perfume is a recreation of the very first perfume oil I ever created for myself back in 1996, and therefore is still quite special to me. This version is more complex and softer. Perfume notes sacred to Artemis include: Dark amber resin, sandalwood, blood orange and a soft bright golden musk. These blend with delicate spices and a softer background wood note. Notes of blood orange appear first and then the scent dries down to an exotic warmth.
TENEBRAE: Tenebrae, Latin for "shadows or darkness", is also a traditional Christian service that is usually celebrated during Christian Holy week before Easter. The deeply moving ceremony is characterized by the gradual extinguishing of light or candles and the chanting of psalms and lamentations, where at the end of the service a single candle is processed through the church to signify the return of the light.... An ancient brazier spilling over with tendrils of sacred incense smoke that mingle with candle wax, polished old wood and stone, blessed resins, faint soft notes of Sicilian citron, and a touch of divine black agarwood. A beautiful, earthy, archaic blend with the smokiness balanced by a touch of sweet.
THALIA: (tha-lee-ah) means "festivity" or flourishing". Her scent is a delicious and festive mix of raw honeycomb layered over succulent peaches, sweet gardenia, and a deep, rich myrrh. The Three Graces, or Three Charities, of Greek mythology were Charis, also known as Aglaia, Euphrosyne, and Thalia. They were the goddesses of joy, pleasure, grace, beauty, festivity, adornment, dance, and song.
THE CRYPT: "Arise, my dark lovely, and walk with me beneath the moon and stars, as ancient as we two are and ever shall be." From the short story, "Black Velvet Heart", By Cat Marx. Tendrils of an extra spicy and rich myrrh wrap around wet earth, oakwood fire, and candle flame for a blend that is spicy, deep, dark, and slightly diabolical. A great unisex gothic scent.
THE GOBLINS' MARKET: One taste and you are lost forever – luscious peaches, ripe cherries, juicy pears, decadent chocolate and a hint of sweet violet bring you back for more.
THE HALFLING'S PARTY: Fantasy Perfume Oil inspired by The Hobbit and the characters of Bilbo and Frodo and their companions. Bring a friend or two, or four or maybe more to a generously hosted Halfling Party; they love to give as well as receive! Freshly buttered bread, harvest apples baked into a caramel tart, rum, red wine (for the wizard), and a light citrus with background notes of old polished wood, sweet tobacco leaf, and a dusting of oak wood roaring in a welcoming hearth...makes for a fine, comforting, gourmand scent that tips to the feminine side of the scale but can certainly be enjoyed by both sexes.
THE LOST LADY: Some may catch a glimpse of her in the third floor window, but all detect the phantom scent of delicate rose petals, sweet sandalwood, and vetiver. Whatever happened to her? No one will ever tell…
THE TEMPLE OF TIME: You have been there a thousand times in your dreams, and you will return there a thousand times again. Two lovely and different frankincense scents, wonderful ancient chypre, and a bit of cardamom create a magical aroma that will transport you to another time and place.
THE WOMAN: Irene Adler: resourceful, dubious, highly intelligent and cunning. Sherlock Holmes considered her his intellectual equal...and perhaps more. A feminine and enticing blend of seductive Mallow blossom, jasmine, peony, honeysuckle, and sultry Egyptian musk, blended into a sexy opium accord.
THREE SISTERS: "Tea in the parlor? It sounds lovely, my dear!" Third in my series of perfumes inspired by Downton Abbey. This scent is a lovely and slightly powdery mix of Iris flowers, golden musk, Egyptian musk, lotus flowers, bergamot and white tea with background notes of my own special chypre accord. A true and lovely floral with slight oriental undertones.
THUMBELINA: A perfect miniature maiden waiting or her true love to find her, she wanders amid berries and flowers the very size of her. At long last she meets her love, the tiny flower fairy prince and as the story goes...they lived happily ever after. This perfume is a feminine, youthful and very uplifting fruity floral. The main notes are: Plump red raspberries, ripe luscious strawberries, bright lemon, soft sweet florals, and bit of brown sugar. A very bright and fun scent!
TIME MACHINE: Turn the right gears and travel into the far future. Are those really called bell bottom pants? Slide into the scent of golden amber, earthy Patchouli and a splash of nag champa.
TORPEDO TED: Theodosius Ambrosius Pacifico (a.k.a. Torpedo Ted), Captain of "The Dragon's Maw" invites you to join him on an adventure…and maybe more. A delicious masculine scent of ocean, air, and salty sea breezes for your favorite steampunk captain. Inspired by my brother and originally made for him as his signature scent.
TWILIGHT NIGHTINGALE: Elven Maiden Lúthien was called Tinúviel by her love Beren, and in the Elven tongue it's meaning is "nightingale" or "daughter of twilight." Lúthien's hair was as dark twilight, and her song which was as beautiful as the lark's, could release the cold hold of winter and bring about the flowers of spring. This gorgeous scent is rich in notes of: Jasmine, osmanthus, fig, red amber, tiare flower, star fruit, sandalwood, katsura, and cedar. This is a very beautiful and memorable feminine scent, reminiscent of a lovely elven maiden.
VELVET HARLOT: You come out at midnight, looking for your prey. Seductive notes of black cherry, dark chocolate, rich vanilla, and a kiss of sangria tempt all you encounter.
VINTAGE: A remembrance of a time now past, a hint of nostalgia, a memory to cherish... Opens with a cup of sweet red wine shared in friendship, to mid notes of ripe fruits and honey, bay rum and cherrywood, drying down to bottom notes of benzoin and rich warm resins. A feminine, flirty and warm scent that evokes the eras of the 1920's and 30's.
VIXEN VENOM: Wicked is your middle name. You entice with a blend of rich amber, sweet musk, the sweetest vanilla, and a dash of patchouli for that extra bite.
WALKING PARADOX: Inspired by the character of Rick Grimes. Is the memory of light enough to save him from the darkness? Struggling to maintain his humanity in a world where goodness and a trusting nature can get you killed, Rick is forced to find balance between the peaceful life of a farmer trying to rebuild some semblance of community with his group of survivors and the brutality of a man who will stop at nothing to protect his family. Masculine woody notes of red cedar, sandalwood, amber, and bergamot entwine with the calming notes of tomato leaves, cucumber, and herbs to create a scent that is both strong and warm and green and cool. This unisex scent borders slightly to the masculine side of the scale.
WARRIOR PRINCESS: Inspired by my customer Sarah, and fellow indie artisan who helped choose the notes! In my mind ALL women are warriors AND princesses...Strong, beautiful and always survivors! This perfume oil is comprised of main notes of: jasmine, lily of the valley, white rose, Egyptian musk, white musk, bamboo, cedar and touched with faint notes of benzoin and incense. The scent is beautiful and feminine, yet mysterious and exotic, not overpowering, but sensual enough.
WEE GREEN FAE: The Green Fairy's little sister! A lovely steampunk unisex blend of anise, juniper berries, soft citrus, tempered with sweet vanilla and soft musk. Lovely and intriguing for ladies, but gentlemen and rogues love to wear this as well!
WHITE MOON: Inspired by the World of Dragonlance and the three Moons of Krynn. The Moon of Light: The palest, most sensual amber envelops notes of mimosa, orange blossoms, ginger, and finishes with delicate notes of lighter florals, ozone, and woods. Sensual, bright, and magical!
WILDE AT HEART: Oscar Wilde was one of the leading figures in the Decadent Movement of writers inspired by the gothic genre. He was also known for his decadent style of living, possessions, and lavish entertaining of his guests. He believed that beauty and pleasure were forever important above all. This perfume is inspired in part by the man himself and also by a fabulous cafe here in Minneapolis, "Wilde Roast", which I have recently rediscovered. Enjoy this indulgent perfume oil created with layers of spicy myrrh and smothered in a rich cappuccino, candied pecans, blood orange, and vanilla bean. Go ahead, let yourself be tempted!
WODEN'S CHARM: Woden is an Anglo-Saxon deity who was associated with the carrying of the dead, poetic inspiration, fury, and was also the counterpart with the Norse deity, Odin. Woden is mentioned in a 10th century Old English Nine Herbs Charm for which this scent was created. The notes in this scent come as close as possible to the nine herbs used in the charm. This perfume is a warm, fresh, light herbal mix including main notes of: Wood betony, chamomile, fennel, thyme, nettle, crab apple blossoms, mugwort, and oakmoss with other background notes of woods and faint florals. This scent is unisex, tending slightly towards the masculine side of the scale.
YETI: Picture yourself on the stairs outside of a Tibetan temple. Did you see that shape move in the drifts? Surround yourself in main notes of: Temple incense and nag champa, followed by notes of black Tibetan tea, cool crisp snow drifts, and a light touch of soft mint. Mysterious, elusive, and unique.
ZEUS AT OLYMPIA: The Statue of Zeus at Olympia was one of the original amazing Seven Wonders of the Ancient World. The statue was created by the Greek sculptor Phidias around 425 BCE. The statue was destroyed in 5th century CE and no one really knows what the statue looked like since no Greek of Roman copies of it have ever been found. Ancient Greek descriptions told of a magnificent statue of Zeus seated on a great throne covered in gold and gems. The perfume I have created here is meant to evoke the scents of ancient times and to represent Zeus, the Greek god of thunder, in all his timeless energy. Main notes are of: Nag champa, frankincense, coriander, dark cinnamon bark (not a foodie type), rounded out with dark mysterious woods. This is an earthy, unisex scent with an energetic edge. It tips towards the masculine side of the scale.
***************************************
FALL HOLIDAY SCENT Links to also choose samples from:
Hallows Eve Set:
https://www.etsy.com/listing/78626666/hallows-eve-perfume-sample-set-1
Catrianna's Cauldron
Children of the Night
Gardens and Graves
Samhain Night
Sleepy Hollow
***************************************
Things that Go Bump in the Night Set:
https://www.etsy.com/listing/78626186/halloween-perfume-sampler-set-2-things
Bats in the Belfry
Blood and Donuts
Goblin in the Gears
The Devil you Say
Vampyre's Kiss
***************************************
Sweet & Sinister Set:
https://www.etsy.com/listing/108050723/halloween-perfume-set-3-sweet-and
BRIMSTONE AND TREACLE
DARKNESS FALLS
HAUNTED HAYRIDE
***************************************
Wild Night Set:
https://www.etsy.com/listing/81414749/halloween-perfume-sampler-set-4-the-wild
Grimalkin
Scarecrow Crossing
Incantation
Willowisp
Wildwood
***************************************
Victorian Halloween Set:
https://www.etsy.com/listing/63239661/victorian-halloween-perfume-sampler-set
Ghosts in the Attic
Faerie Feast
Griselda's Garden
Drunken Pumpkin
Skeleton Crew
***************************************
GOTHIC AUTUMN Perfume Sampler Set:
https://www.etsy.com/listing/245570072/gothic-autumn-perfume-sample-set-deep
Burnt Offering
Corn Dolly
Harvest Home
***************************************
Halloween Feast Perfume Sampler Set
https://www.etsy.com/listing/246236775/halloween-feast-perfume-sample-set-6
Cauldron Cakes
Ice Scream
Putrid Pudding
Spider Cider
Witch's Brew
***************************************
WINTER HOLIDAY SCENTS:
Christmas Visions Set:
https://www.etsy.com/listing/83437353/christmas-visions-perfume-sample-set-of
Comfort and Joy
Endris Night
Silver Bells
Victorian Sleigh Ride
Wassail
***************************************
Ancient Yule Set:
https://www.etsy.com/listing/83345198/ancient-yule-perfume-sample-set-of-5
Saturnalia
The Holly and The Ivy
The Sun King
Yule Log
Yuletide Revels
***************************************
Christmas Dark & Light Set:
https://www.etsy.com/listing/115431261/christmas-dark-light-perfume-sample-set
AURORA BOREALIS
DARK WINTER'S TALE
KISSING BALL
THE HOLLY KING
WENCESLAS
***************************************
Gothic Little Christmas Set:
https://www.etsy.com/listing/85212284/gothic-little-christmas-perfume-sample
Dark Streets Shineth
Goodnight Nick
Sugarplum Fae
Naughty Nutcracker
Frost My Cookies
***************************************
Christmas Creatures Set:
https://www.etsy.com/listing/91499495/christmas-creatures-perfume-sampler-set
Belsnickel
Krampus
Befana
Jack Frost
Bumble
***************************************
A Toast to the Holidays Set:
https://www.etsy.com/listing/254532596/a-toast-to-the-holidays-christmas
VERY MERRY PUNCH
PEPPERMINT PATTY
FEZZIWIG'S TEA
CATRIANNA'S CORDIAL
BLITZEN BLAST
**************************************************************
Deep Midnight Perfumes Donates to Animal Charities: I donate a portion of my monthly sales to local MN animal rescue organizations. Please see my profile page to see the charity/charities I currently sponsor. Giving back is part of being a responsible person in this world we live in.
Deep Midnight Perfumes are:
Hand Blended: I create all of my perfumes myself with love and care, using my own original formulas. I use the finest essential and/or fragrance oils and organic jojoba oil (the gold standard of carrier oils) for superior skin absorption and longevity of the shelf life of the scent.
Vegan: Honey, leather, and musk notes are always a high quality synthetic or plant based substitutes. All perfumes are also free of carmine.
Cruelty-Free: I never test my products on animals and never will. All of my sources for scent notes and carrier oils have pledged to be non-animal testing companies forever.
Preservative Free: There are no harmful parabens, phthalates, or alcohol in my perfume oils.
Thank you for your patronage and I hope you enjoy the perfumes I love to create for you!
**************************************************************
PLEASE read my shop policies before purchasing:
http://www.etsy.com/shop/DeepMidnightPerfumes/policy
Learn more about Deep Midnight Perfumes here:
http://www.etsy.com/shop/DeepMidnightPerfumes/about
**Copyright 2010-present: Deep Midnight Perfumes All Rights Reserved. The product listing descriptions, product names, notated photographic images, all logos, all banners, all icons, all product/label designs, and marketing materials are the intellectual property of "Deep Midnight Perfumes" and MAY NOT be reproduced in any way without the express written consent of Deep Midnight Perfumes.
Learn more about the shop and process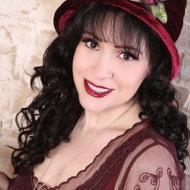 Cat
PERFUME SAMPLES: Choose 3, Deep Midnight Perfumes, Artisan Perfume, Perfume Oil
Listed on Oct 20, 2016
3538 views