16022 Sales
|
On Etsy since 2010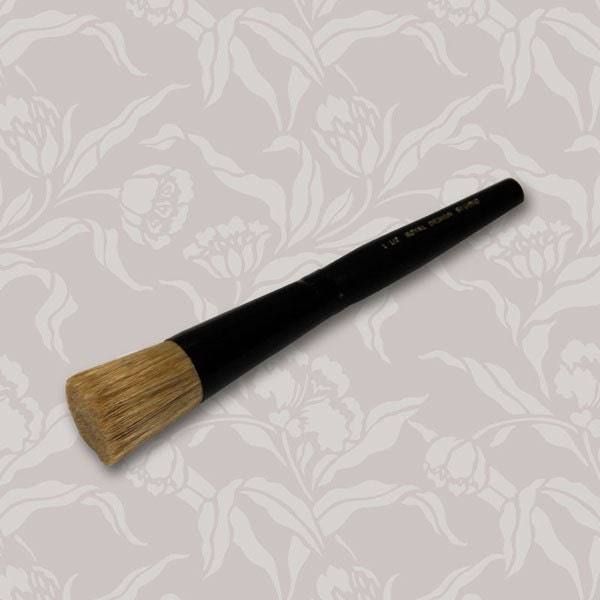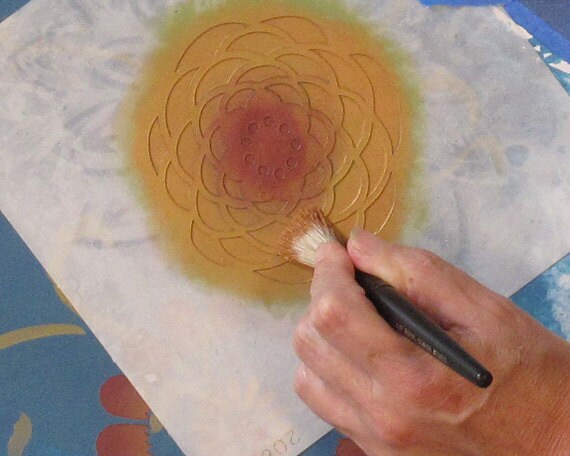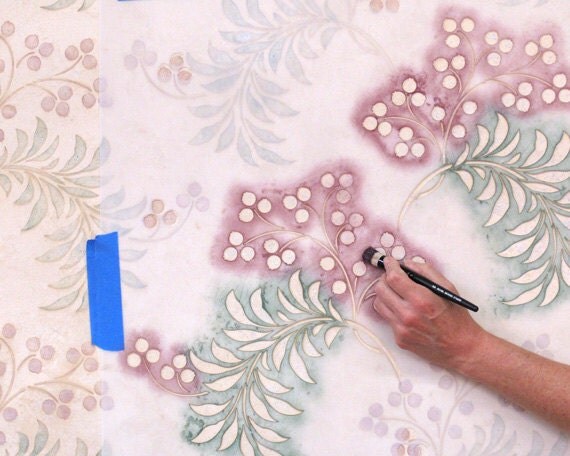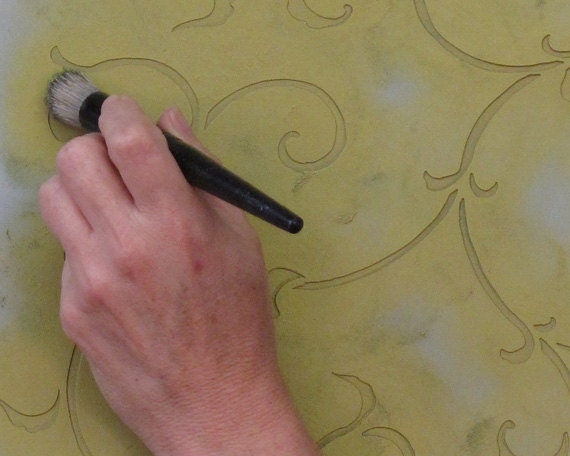 1.5 inch Stencil Brush for allover wall stencils. Our Signature Stencil Brushes feature densely packed,soft natural bristles and are far superior to stencil brushes and pouncing tools found in craft stores. The larger size of this brush makes it ideal for stenciling large wall repeat stencils quickly and cleanly.
Stencil brushes are specialty artist brushes designed with rounded ferrules and flat tips to make them the ideal tool to stenciling.
Royal Design Studio Signature Stencil Brushes are designed with quality in mind. The soft, natural bristles allow you to create beautiful stencil effects ranging from solid graphics to soft shading. Because our stencil brushes are densely packed, they hold a lot of paint so that you can go farther before reloading your brush. Our stencil brushes come in a range of sizes: 5/8", 3/8", 1/2", 3/4", 1", 1 1/2", and 2". Use smaller brushes to isolate color and shade in smaller areas. Choose larger brushes for larger-scale design.
Our stencil brushes are sold individually, but you can save when you buy a set of our 5 smaller stencil brushes!
Click here for the Stencil Brush Set Link
http://www.etsy.com/listing/64848410/stencil-brushes-set-of-5-for-wall-decor
For allover and damask stencil patterns you can also try The Allover Brush. This 1 ½" brush allows you to easily and quickly fill in larger areas and is ideal when you are using a single color.
Click here for the Allover Stencil Brush Link
http://www.etsy.com/listing/64850403/allover-stencil-brush-for-wall-decor-and
Stencil Brush Cleaning and Care
With proper care, stencil brushes will last for many, many years. When you are finished stenciling, we recommend immediately dipping the bristles into a small amount of Murphy's Oil Soap or Simple Green, and then scrubbing the brush clean with our Brush Scrubber. Clean until the water runs clear and all noticeable paint is removed from the bristles. Squeeze out excess water with a towel and let the stencil brush dry completely before reusing. Hint: You can blow dry your stencil brush if you are in a hurry to get back to painting!
Click here for the Brush Scrubber Link
http://www.etsy.com/listing/64850985/stencil-brush-scrubber-for-wall-decor
©Copyright 2010 Royal Design Studio
Stencil Brush 1 1/2" for Large Wall Stencils Easy Wall Stencil Techniques and Perfect Stenciling
---
Shop similar items from sellers around the world