ø¤º°`°º SAVE MORE ø¤º°`°º
<Shipping Cost is USD$0.10 EACH for the Additional Items.>
_.__.__.___.___._____.______._______._________.
Over 400 varieties to fill your garden, feel free to visit
https://www.etsy.com/shop/seedsshop
_.__.__.___.___._____.______._______._________.
Name: Lavandula angustifolia (purple)
Quantity: 60 Bulk Seeds
Height: 12 to 36 inches (30 to 90 cm).
Growing Region: Zones 5 to 9.
Flowers: Late spring through to summer.
Flower Details: Lavander, blue, purple. Tubular. Tiny. Whorls. Clustered. Fragrant.
Foliage: Narrow. Some species pinnate. Fragrant.
Uses: The flowers and leaves are used as an herbal medicine, either in the form of lavender oil or as an herbal tea. The flowers are also used as a culinary herb.
Dried lavender flowers and lavender essential oil are also used as a prevention against clothing moths, which do not like their scent.
Sow Outdoors: Cover seed. Start of spring - before the last frost, or the beginning of  autumn. Spacing 14 to 18 inches (35 to 45 cm).
Sow Indoors: Germination time: two weeks to three months. Temperature: 60 to 65°F (16 to 18°C). Mix seeds in a moist growing medium, place in a freezer bag, then stratify by refrigeration for five to six weeks. Seven or eight weeks in advance. Transplant outdoors following the last frost.
Requirements: Full sunlight. Good drainage. Soil pH 6.5 to 7.5. Ordinary soil, sandy soil, poor soil. Prune in early spring. Prune flower stalks once flowering has completed. Propagate: by taking cuttings in either spring or summer.
How to grow:
It is best to sow Lavender seeds either before the last frost of spring or in the autumn. Once sown lightly cover the seed. They should be grown in a sunny are of the garden that has good drainage. They prefer a poor soil and fertilizing the plants will result in less fragrant lavender flowers! 
You can grow lavender indoors (for transplanting later or keep indoors) first. The seeds should be imbibed by placing the seeds (within soil) in a black plastic bag, then placing in the fridge for five weeks. Keep the soil at 12 to 18 degrees Centigrade following refrigeration; it should take two weeks to three months to germinate. The lavender should then be planted in the garden with a spacing of 40cm.
Learn more about the shop and process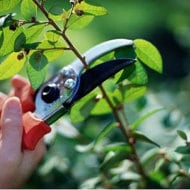 Ka Man Leung
Herb 60 Lavender Lavandula angustifolia spica Blue Purple Garden Flower Herbs Seeds A005
---
Listed on Feb 19, 2017
8655 views