ø¤º°`°º SAVE MORE ø¤º°`°º
<Shipping Cost is USD$0.10 EACH for the Additional Items.>
_.__.__.___.___._____.______._______._________.
Over 450 varieties to fill your garden, feel free to visit
https://www.etsy.com/shop/seedsshop
_.__.__.___.___._____.______._______._________.
Name: Spearmint
Quantity: 200 Bulk Seeds/per bag OR 100 grams Bulk Seeds(Approx. 90,000 Seeds)
Uses: They are often used in cooking, herbal remedies and for making teas.
Effect: Characteristically pure and refreshing odour, pungent and cooling taste.
Height: 45 to 90cm
Flower Details: They flower in the summer with flowers of white
How to grow:
1. Decide on a location. Because it is very invasive and prone to taking over a bed, most veteran gardeners plant spearmint in pots or containers. Locate the spearmint where it will get partial shade. A traditional place to plane spearmint is underneath a dripping yard faucet. 
2. Use good soil. Spearmint likes rich, well-drained soil. A pH value of 6.5 to 7.0 is best for growing mint. Soil additives, such as compost or manure, are good for mint. 
3. Decide between cuttings or seed. Many gardeners have trouble propagating spearmint from seeds. Mint is easy to grow from cuttings. Seedlings are usually available from a nursery or ask a fellow gardener for some. Plant these after all danger of frost has passed. Spearmint plants need room and will spread; space them 36 to 48 inches apart. If starting with seeds, sow indoors 8 to 10 weeks before the last frost. 
4. Water frequently. Spearmint thrives in moist soil but do not over water. Water at regular intervals for best results. 
5. Harvest when the spearmint starts to bloom. Remove up to a third of the spearmint plant, branch and leaves. The remaining plant will re-grow for later harvest. Use the leaves immediately; spearmint does not dry well.
Learn more about the shop and process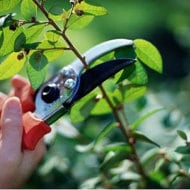 Ka Man Leung
Heirloom 200 Seeds Spearmint Mentha Spicata Mint Pennyroyal Herb Perennial Flower Seeds A019
---
Listed on Feb 12, 2017
3919 views