ø¤º°`°º SAVE MORE ø¤º°`°º
ø Shipping Cost is USD$0.10 EACH for the Additional Items.
_.__.__.___.___._____.______._______._________.
Over 400 varieties to fill your garden, feel free to visit
https://www.etsy.com/shop/seedsshop
_.__.__.___.___._____.______._______._________.
Name: Amaranthus caudatus (red)
Quantity: 2500 Bulk Seeds/per bag OR 100 grams(approx. 190000 Seeds)
Height: Around 60cm
Growing Region: Zones 3 to 10.
Flowers: End of spring, summer and/or early autumn.
Flower Details: Red. Tassels.
Foliage: Green
Sow Outdoors: Cover seed. Following the last frost. Spacing 8 to 24 inches (20 to 60 cm).
Sow Indoors: Use peat pots. Germination time: one to three weeks. Temperature 70°F (21°C). Seven or eight weeks in advance. Transplant outdoors following the last frost.
Requirements: Full sunlight or partial shade. Good drainage. Soil pH 5.5 to 7. Ordinary soil, not too rich. Regular watering during dry spells.
How to grow:
It is best to sow grain Amaranths just beneath the soil surface, with a spacing of 20 to 30 cm for smaller species and up to 50 cm apart for larger species in the spring, after the last frost. Amaranth prefers partly shady to full sunlight conditions. The soil type is not overly important, though should have a PH between 6 and 7; for the most vibrant flowers it is best that the soil is not too rich, as this soil type encourages growth. 
Amaranthus requires between 10 and 17 days to germinate. If starting off indoors they should be grown at a temperature of between 21 and 24 degrees Celsius in peat pots for seven to eight weeks before planting out after the last frost of spring.
Learn more about the shop and process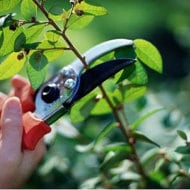 Ka Man Leung
Organic Heirloom 2500 Seeds Amaranthus caudatus Love Lies Bleeding Tassle Garden Flower Fresh Bulk Seeds B0006
---
Listed on Feb 13, 2017
2051 views