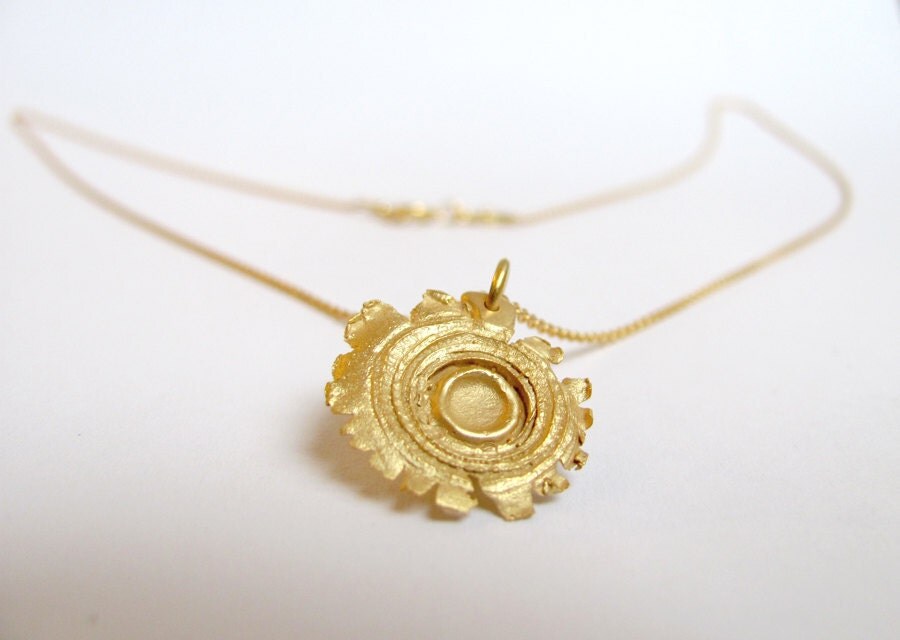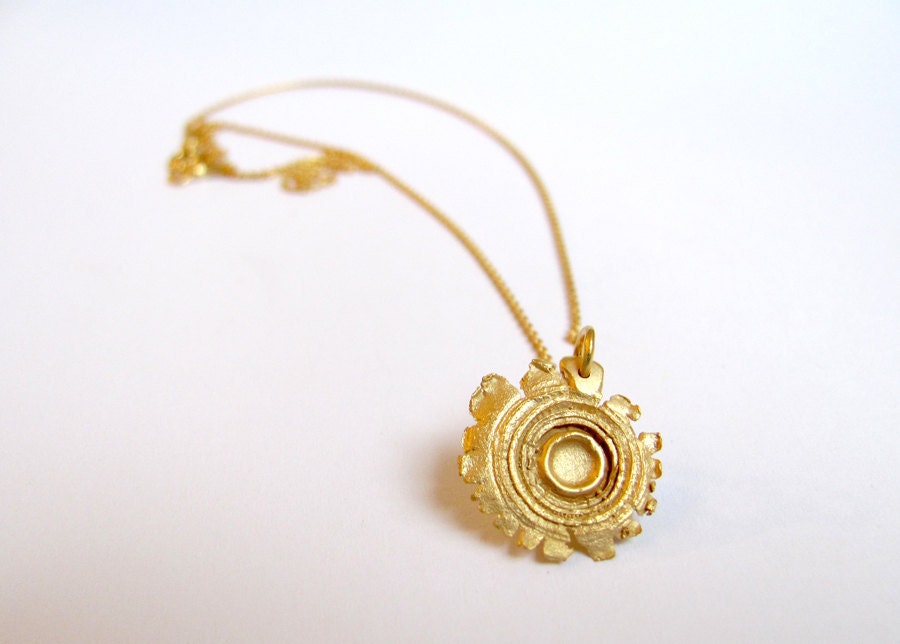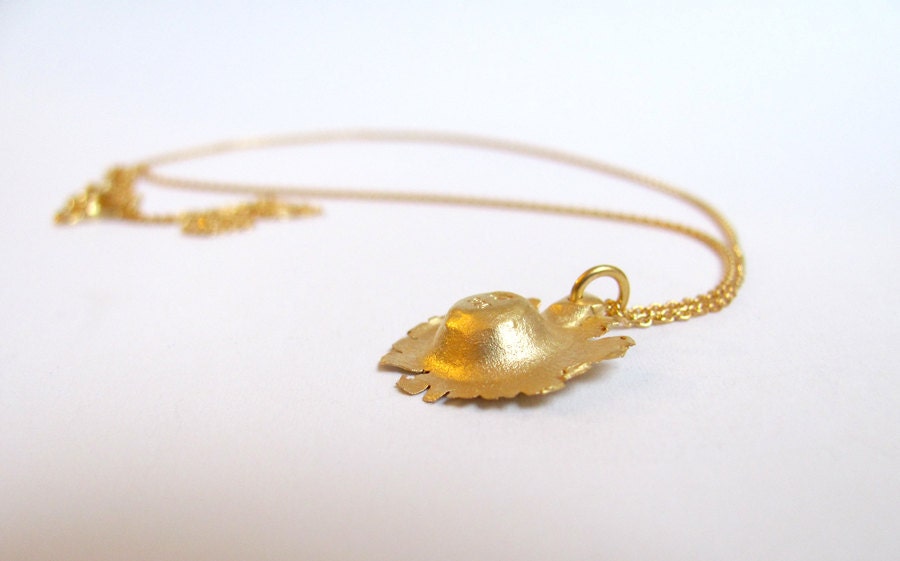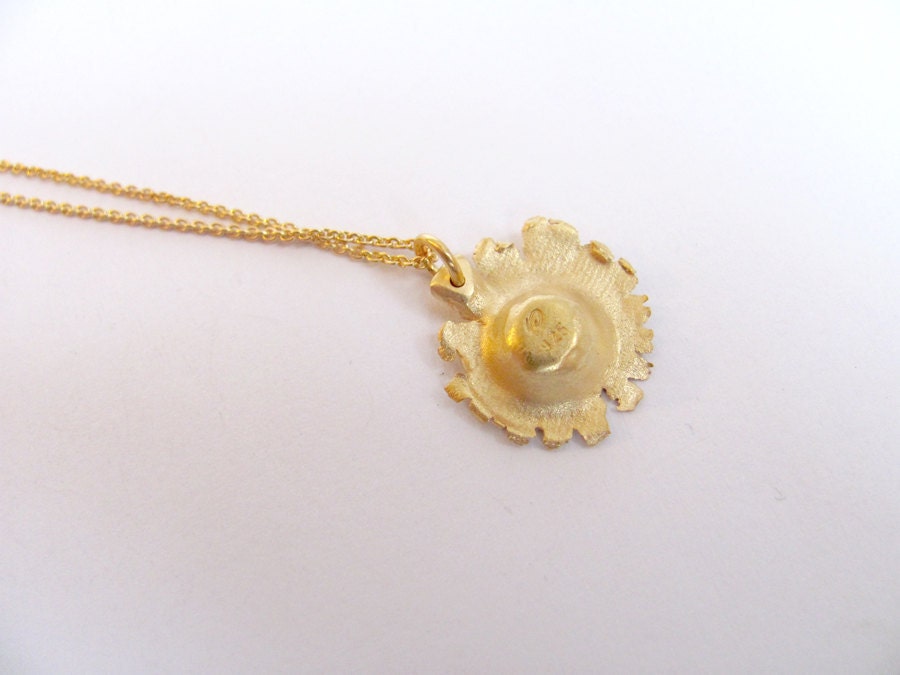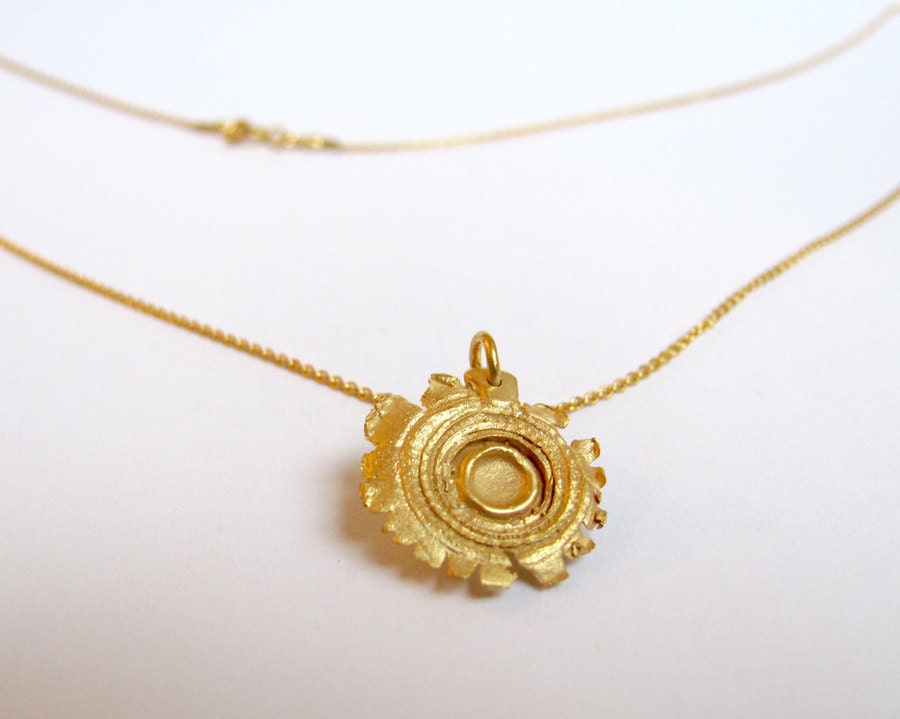 Fine necklace and a shot bullet pendant in gold plated silver.
The Shot collection shows the counter points of beauty and transience, life and death. The principle is bound in any created or grown object and accompanies us everyday in the different shades of life.
Size/Weight/Dimensions
17mm max diameter of pendant
4mm thick pendant
5gr heavy
52cm total length of necklace
Every pendante has fine differences due to its production ... just beautiful unique.
The pendant can also be made in silver
http://www.etsy.com/listing/58423756/shot-necklace
and I am happy to also produce it in 100% gold. Please contact me for the price.
Thank you!