This item sold on February 5, 2012.
frozen river; trains and shoppe door chimes; coastal villages with their whimsical primary-coloured houses; the crisp smell of impending snowfall; lantern-style lamp posts; the dusty smell of radiators turning on for the first time this winter; grey-blue sleepy fields; rusty barn doors groaning in the wind...


EDIT!
I noticed some light colour bleeding (or what appears as colour bleeding) on the outside of the hood (see last picture- you will see the light brownish/orangish around the edge and a bit further in). Due to this oversight, I have further reduced the price of the coat from 119.00 to 70.00! My sincerest apologies. Feel free to email for more photos.

This coat is unbelievable. A vintage, oversized, heavy duffle in warm, neutral shades of grey and light brown, intentionally oversized with a fully integrated (no seam) hood. 80% pure wool. Satiny lining in a pale pinky-brown shade. Amazing texture. Inside tag says "Novelti for Eaton", and it's a 6, but my model is a size 2 and it looks stunning on her (fabric is not pulled back or pinned onto model), so it really depends on how oversized you want it. The sleeves are intentionally short and the body is super wide to give that wing-like effect when your arms are out at the sides. Awesome contrast zigzag stitches give it a more artisan feel, and the toggles (in an unknown material) and the large pockets add to its stunning uniqueness. It is in unbelievably good shape, as if it was hardly worn, except for one light brownish stain on the inside of the right lapel (see 2nd to last picture) EDITED- SEE FIRST PARAGRAPH OF DESCRIPTION . Unknown date of manufacture, though Eaton's Canada (which went out of business in 1999 ) had their name changed from "Eaton's" (possessive, with items labelled "Eaton") to "Eatons" (plural, items labelled "Eatons") in 1977, so the coat is definitely pre-1977. It's in super good shape.
So. good.

Tag says: Novelti for Eaton, Size 6
Material: Exterior: 80% wool, 20% nylon. Filling: 85% viscose, 15% cotton Lining: 100% polyester
Measurements:
From top of hood (i.e. from top of your head) to hem (i.e. bottom of coat): Appx 47"
From cuff to cuff (across top of back i.e. "wingspan"): 58" (keep in mind that the body is intentionally oversized, and the arms are intentionally short- see pics for seamlines) For rederence, my model's "wingspan" is 52".
Underarm to Underarm: 25" (keep in mind here that the natural curve of the underarm and the seam of the sleeve are in two different places- the sleeve seam begins at about 2" AFTER the curve of the underarm). Each sleeve (from natural curve to natural curve) is about 16".

The cost of shipping on this one is a tad higher because it is heavy and bulky. If you would like it tracked/insured, it will be extra. Just email for a quote.

Thanks for looking!
Learn more about the shop and process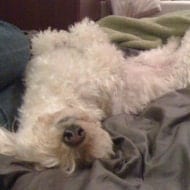 Buckley
Vintage Grey and Beige Wool Oversized Duffle Coat
Listed on Jan 25, 2012
136 views