What a great find! How many of you reading this remember the book and how pervasive it was way back in the sixties? Was there any school that did not have several copies in their school library. Reflections on a Gift of Watermelon Pickle was supposed to be the book that opened up the world of poetry for children. Maybe it did. Certainly it was a great little collection of poems.
Well this isn't the book - this is the record. On this LP Ellen Holly and Paul Hecht read 38 poems from the book. Both of them have wonderfully rich voices, and both of them bring each poem to life.
Now you can revisit Watermelon Pickle, or play it for your children. It's hard not to chuckle when Ms Holly reads "How to Eat a Poem" , and everyone must feel the poignant depth of "For a Dead Kitten".
The list of poets included is impressive, from the famous, like e e cummings, Phyllis McGinley, EzraPound, Dorothy Parker, William Carlos WIlliams, Langston Hughes and Theodore Roethke - to the less well-known but equally talented Robert Francis, Sydney King Russell, David McCord, Sara Henderson Hay, and Eleanor Averitt, to mention just a few.
REFLECTIONS ON A GIFT OF WATERMELON PICKLE AND OTHER MODERN VERSE
Compiled by Stephen Dunning, Edward Lueders, and Hugh Smith
READ BY ELLEN HOLLY and PAUL HECHT
Scholastic Records FS 11007
1967 33 LP
CONDITION:
Previously played
DISC - Hardly seems to have been played - bright and full sound - In Rare condition.
COVER - There is a split to the bottom edge as well as softly bumped corners with attendant creasing and small loss of paper to the back top corner at the mouth
LINER - Clean paper liner
http://www.etsy.com/shop/Brothertown
http://www.etsy.com/shop/ProfessorBooknoodle
http://www.etsy.com/shop/CityBeatVintageVinyl
Learn more about their shop and process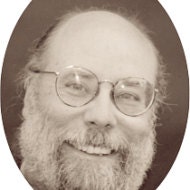 J.B.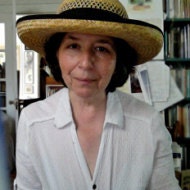 Amy B.
Reflections on a Gift of Watermelon Pickle Read by Ellen Holly and Paul Hecht Vintage Vinyl LP Record Album
---
Listed on Dec 25, 2016
175 views