Moroccan cilantro has immense culinary value for both its leaves and seeds. A friend from Southeast Asia, who frequently travels throughout the world, is adamant about this particular variety claiming it is far stronger than standard types. I don't think I'm a good enough chef to discern the difference since I generally use it more as a complement to other dishes rather than a main ingredient. However, my friend absolutely can tell the difference. Noted for use around the globe, but in particular in Asia and South America.
Try it for yourself.
Plants are slower to bolt than other varieties and quickly produce 'bushes' of cilantro leaves on tall stems. My friend also claims the seeds are larger than most (but who compares seed size, really???).
Packets contain 25 seeds.
NOTE:
~ Shipping savings! Buying several packets? Allow me to help you save on shipping costs. Use the custom listing feature to order.
~ Instructions included on each hand made packet.
~ Additional rare and unusual seed varieties added weekly. Check back often or add this shop to your circle and your favorites.
Enjoy more garden goodness:
http://www.etsy.com/shop/thegardenstudio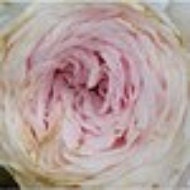 Jodi
Cilantro, Organic Moroccan Coriander Cilantro - Excellent for Pots or Garden - Rare - Culinary Delight - Grow Your Own
Listed on Apr 10, 2016
477 views