ø¤º°`°º SAVE MORE ø¤º°`°º
<Shipping Cost is USD$0.10 EACH for the Additional Items.>
_.__.__.___.___._____.______._______._________.
Over 400 varieties to fill your garden, feel free to visit
https://www.etsy.com/shop/seedsshop
_.__.__.___.___._____.______._______._________.
Name: Verbena hybrida Voss. (blue)
Quantity: 150 Bulk Seeds
Height: 4 to 47 inches (120 cm).
Growing Region: Annuals: zones 1 to 10
Flowers: Late spring until first frost.
Flower Details: Blue. Small. Five petals. Clusters. Spikes. Fragrant.
Foliage: Simple. Opposite. Hairy. Ovate. Lanceolate. Sometimes lobed; toothed.
Sow Outdoors: Cover stratified seed. Following last frost. Spacing 6 to 40 inches (15 to 100 cm).
Sow Indoors: Mix seeds in a growing medium, place in a freezer bag, keep moist, then stratify by refrigeration for two weeks. Germination time: two weeks to three months. Temperature 70°F (21°C). Nine or ten weeks in advance. Transplant outdoors a few weeks after the the last frost; minimum temperature should not drop below 50°F (10°C).
Requirements: Full sunlight or light shade. Good drainage. Soil pH 6 to 7. Rich soil. Can survive in dry soils. Feed in spring. Regular watering. Pinch tips. Deadhead. Perennials should be brought indoors over winter in cold areas. Propagate: cuttings in the spring.
How to grow:
If growing Verbana outdoors from seeds, then sow out following the last frost of spring, then lightly cover the seed. Due to the large variety in Verbana size the spacing is species dependent, in general plant small Verbana about 20cm apart, medium Verbana at 30 to 40cm, and larger Verbana at 60cm to a metre apart. Ideally Verbana should be grown in a fertile soil that is slightly acidic to neutral (pH 6 to 7). they like to grow in sunny part of the garden, but can tolerate partial shade if needed. 
If growing Verbana indoors first then sow about two months before the last frost. The Verbana seeds should first be sown into a pot; next cover with a plastic bag; put in the fridge for two weeks; then allow to germinate in the dark at a temperature of 18 to 24 degrees centigrade. Verbana seeds should take from two weeks to three months to germinate. Transplant the young Verbana plants outdoors a few weeks after the last frost of spring.
Learn more about the shop and process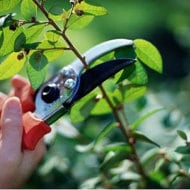 Ka Man Leung
Heirloom 150 Seeds Veined Verbana hybrida Voss Verbena Vervain Moujean tea Blue Seeds B0140
---
Listed on Apr 26, 2017
1246 views