Gorgeous selection of Blue apatite Crystal Pieces.
Beautiful Natural colour.
10, 20 or 50 grams
Ranging from 3-8mm
Wrap them, drill them, set them or use them for their metaphysical properties and lay them on you, grid with them or carry them.
See the pictures of measured out lots to give you an idea of what you will receive.
There is a theory that some crystals only come in little pieces because they are sooo powerful and a large crystal would be too strong for any one person to use. Apatite definitely falls into this category.
Apatite is an amazing crystal.
It works well with any other crystals enhancing their results.
Excellent for all those in service to humanity and will assist with healing, storing information, communicating, balancing energy and teaching.
Balances the emotional, intellectual, physical and etheric bodies. Also helping to under-activity, over-activity, blockage and/or congestion from any of the chakras.
Can help to develop clairvoyance, clairaudience, clairsentience and stimulate awareness of the devic worlds. Also, perfect for regression and providing access to past-life insights and telepathy.
When consciously directed and used with spiritual discipline and awareness, apatite can be used to develop deeper states of meditation and reflection, assist to raise the Kundalini energy, bring about greater self-insight, inner clarity, peace and oneness with the higher self.
Whenever we are being creative we are connected to the Creator and higher realms that assist us with our creativity. Apatite due to its connection to spirit and other realms, will enhance creativity. It can also clear mental confusion, as well as bringing knowledge to the user from the future. It will help to awaken our true potential.
Wearing/carrying apatite has successfully produced hunger suppression and an elixir (soaking the stone in spring water for 24hrs) has produced the same results, so great for those who are dieting.
It can be used on the physical level to concentrate healing energy on the systems, glands, meridians and organs of the body.
A truly amazing stone!!!
~#~
All crystals are cleansed Reiki charged and kept within a crystal grid ready to go where they are needed.
Photos are taken close up to show the detail.
Smaller crystals can appear larger and larger crystals can appear smaller.
Please check measurements and picture against ruler/hand for scale.
The photos are taken in natural sunshine to show the colours at their best.
Shades may vary slightly with different monitors.
Disclaimer: Crystal healing is not a substitute for medical advice and treatment. It may be used as a supplement. If you choose to use crystal healing on yourself or others, you do so at your own risk.
~#~
For wire wrapped jewellery, click here -
https://www.etsy.com/shop/PureSpiritCrystals?section_id=16289603
For more raw rough rocks, click here -
https://www.etsy.com/shop/PureSpiritCrystals?section_id=10312418
For more natural crystals, click here -
https://www.etsy.com/shop/PureSpiritCrystals?section_id=10290801
Click here to go straight through to the shop -
https://www.etsy.com/shop/PureSpiritCrystals
For more info about us and the shop please click here -
https://www.etsy.com/shop/PureSpiritCrystals/about
~~~~~~~~~~~~~~~~~~~~~~~~~~~~~~~~~~~~~~~~~~~~~~~~~~~~~~~~~~~~~~~~~~~~~~~~~~~
COMBINED POSTAGE IS ONLY AN ESTIMATE, AS ETSY'S SHIPPING CALCULATION CANNOT ACCURATELY PREDICT ACTUAL COSTS!!
IF YOU WOULD LIKE TO BUY MORE THAN ONE ITEM - EITHER PAY THE AUTOMATICALLY CALCULATED POSTAGE AND IF YOU'VE PAID MORE WE'LL REFUND THE DIFFERENCE, OR IF YOU'VE PAID LESS WE'VE GOT IT COVERED.
OR IF COMBINED POSTAGE SEEMS TO MUCH, THEN LET US KNOW WHAT YOU WOULD LIKE TO BUY AND WE'LL CALCULATE IT FOR YOU AND FIND THE MOST COST EFFECTIVE WAY.
~~~~~~~~~~~~~~~~~~~~~~~~~~~~~~~~~~~~~~~~~~~~~~~~~~~~~~~~~~~~~~~~~~~~~~~~~~~
For beautiful photography prints by Kim, see our Etsy shop here -
https://www.etsy.com/shop/PureSpiritPhotos
Kim also sells clothes on Etsy that you can find here -
https://www.etsy.com/shop/PureSpiritCollection
To see more crystals, check out Pure Spirits ebay shop - http://stores.ebay.co.uk/Pure-Spirit-Collection
Or Pure Spirits website - http://www.purespiritcollection.com
Learn more about their shop and process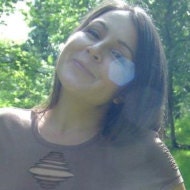 Kim Kazee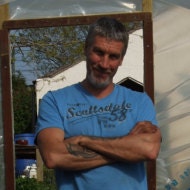 Jasper Forest
Natural Teal Aqua Green Blue Gemmy Apatite Rough Crystal Pieces - 10g - 20g - 50g - Crystal Wire Wrap, Jewellery, Jewelry, Crystal Gridding
Listed on Jun 15, 2016
3153 views