This item sold on June 6, 2013.
arch road is a fine art photography piece, created in the summer of 2007. It is an original, one of a kind, real live Polaroid emulsion lift, made up of two separate lifts. Yeah! Made with the kind of film that is now extinct..... okay, almost extinct.... I have a few boxes stock-piled that allow me to continue to make make my art (it makes me so happy, I cry happy tears).

This image was taken on a hot summer morning in Florida. I used 35mm slide film that was processed normally and then left in strips so that I can use it just like a negative. In the darkroom, I load the slide in my enlarger and project it onto the Polaroid Type 59 sheet film. For this image, I cranked up the enlarger and exposed each piece of film individually, kinda in a grid-like fashion, but not too exacting. Here's the fun part... I boil each piece so that the top layer lifts off of it's paper backing. This emulsion is stretched, squiggled, manipulated and finally transferred onto the watercolor paper of my choosing. I use a paintbrush to match up each piece of emulsion so that final result is as striking from ten feet away as it is up close.

This is not a print. This is a unique piece of original artwork. I framed and cut the mat for it myself, using a simple black Nielson frame and creme matting - standard for all of my artwork.

The image measures approximately 5.5" w x 8" h and is matted to a 16" x 20" frame size.
It is signed and dated and ready to hang on your wall.

I found "arch road" because of my daughter's morning rides on the school bus. One day we went out to shoot some of my favorite haunts, no particular place to go, when she said, "Mom. You HAVE to go see this road we pass by on the bus. It's the kind of place you love." Boy, was she right. We spent hours traveling her country road bus route, finding this and a few other special pieces, along with some scary moments and Mom-daughter laughter (...there's nothing better than that kind of joy). When I was shooting, all I saw was this glorious light at the end of canopy tunnel, never noticing that the arch was almost a perfect rectangle. Funny, how I can see so much sometimes that the obvious stays hidden. Note to self: keep your eyes open, wider.
Learn more about the shop and process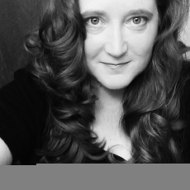 Diane Cahal
Listed on May 15, 2013
89 views