This is a small upright drinking vessel, intended for drinking juice, tea, or wine. Glazed in a striking gold and grey color combo. This vessel was hand thrown, trimmed, and then dissected and immediately assembled to give a distinctive and unique quality. The foot has been diamond polished beyond 3000 grit for an incredibly smooth, almost glasslike finish.

Although the piece looks fragile, it is actually quite resilient. Of course the glaze is lead free and food-safe, also easy to clean. Although the finish will not be adversely affected by the dishwasher, the friction between items may cause the work to be damaged. I would call it dishwasher safe but happier to be handwashed.

This cup holds 10 Oz.

I ship via USPS Priority. Shipping is included in the price for US delivery. I ship in virgin materials and always double box so that your new acquisition arrives in perfect condition.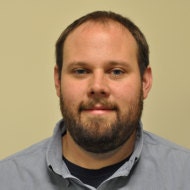 Jeff Campana
Grey and Amber Lotus Yunomi Small Cup 12 Ounce
---