Here are 2 french vintage light sconces, light fixtures with crystals .They are lights(using electricity) with wiring to hang on the wall and bring light to a room.

They have crystals hanging from each light fixture/sconce.

There are two matching sconces.

There are two covers that go under the bulb that look like old candles, make of cardboard. One is NOT the original and was cut shorter. It does not look like the other one and is quite damaged.


PLEASE NOTE: The wiring does not work, it is damaged and too old, it needs to be rewired!


I am not sure what metal they are made of but its a golden colour.
They are really old.

They are not too heavy.

Size of one:

length(of the back metal that fixes to the wall):28cm (11 inches)
depth:about 16.5cm (6.5 inches)

CONDITION:They are NOT in a good condition.
They have black dirt layered on and need a lot of time to clean them well. They are very discoloured from the black dirt! It is thick.
The crystals are also dirty and have black dirt on them.The wires on the crystals are worn and discoloured.
2 crystals have chips and two have a little white paint on.
These sconces are dirty, have a lot of wear and dicolouring.
The cardboard candle covers are marked and quite damaged. One is not the original and is cut shorter with damage.
The wiring does NOT work and needs to be rewired.

Even though they are dirty, they are lovely, so french.

Please note that I ship from France so shipping times are longer.
Learn more about the shop and process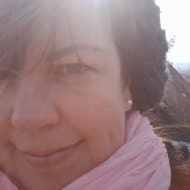 Hayley Flurer
2 french light sconces light fixtures with crystals
---