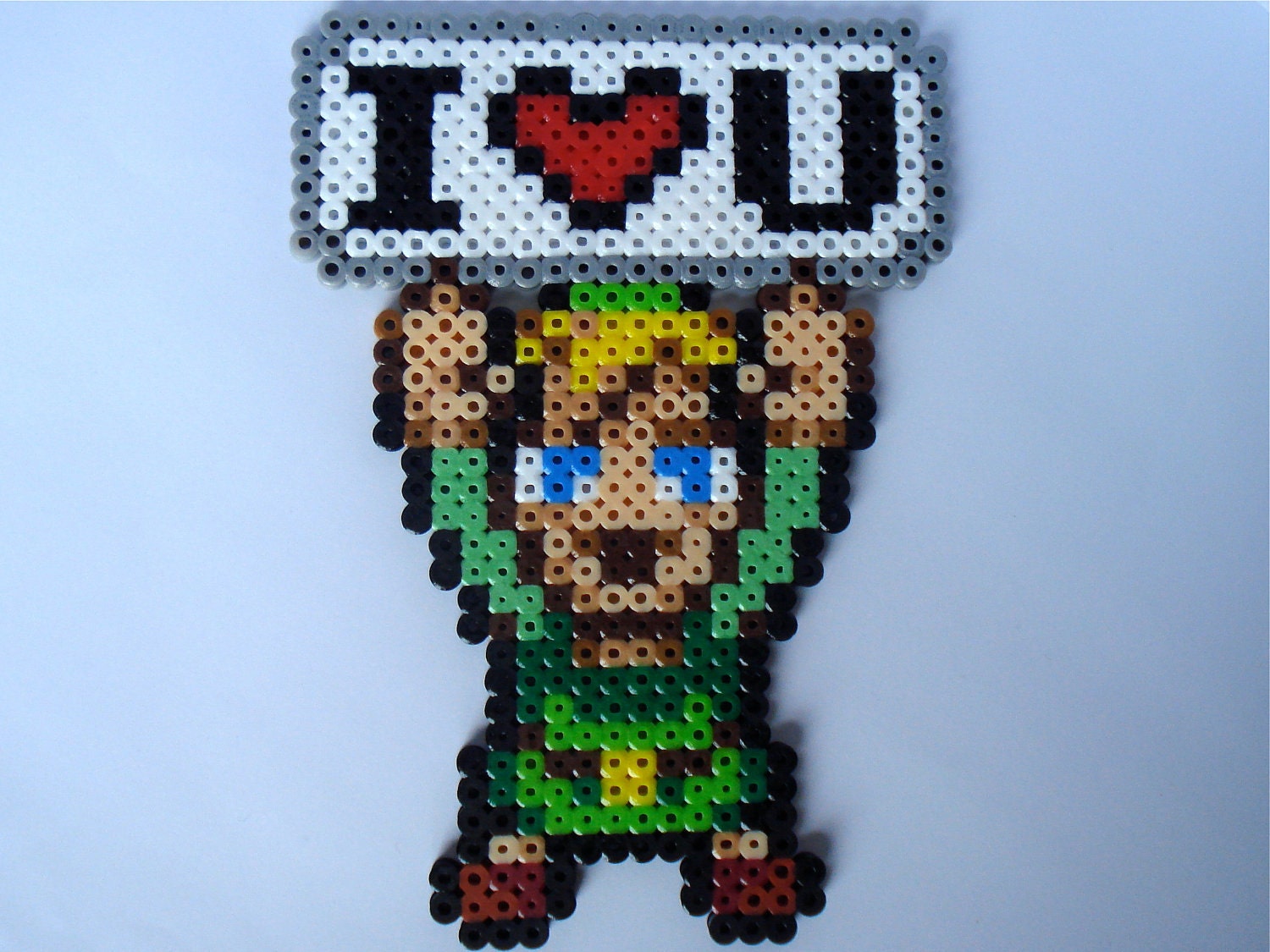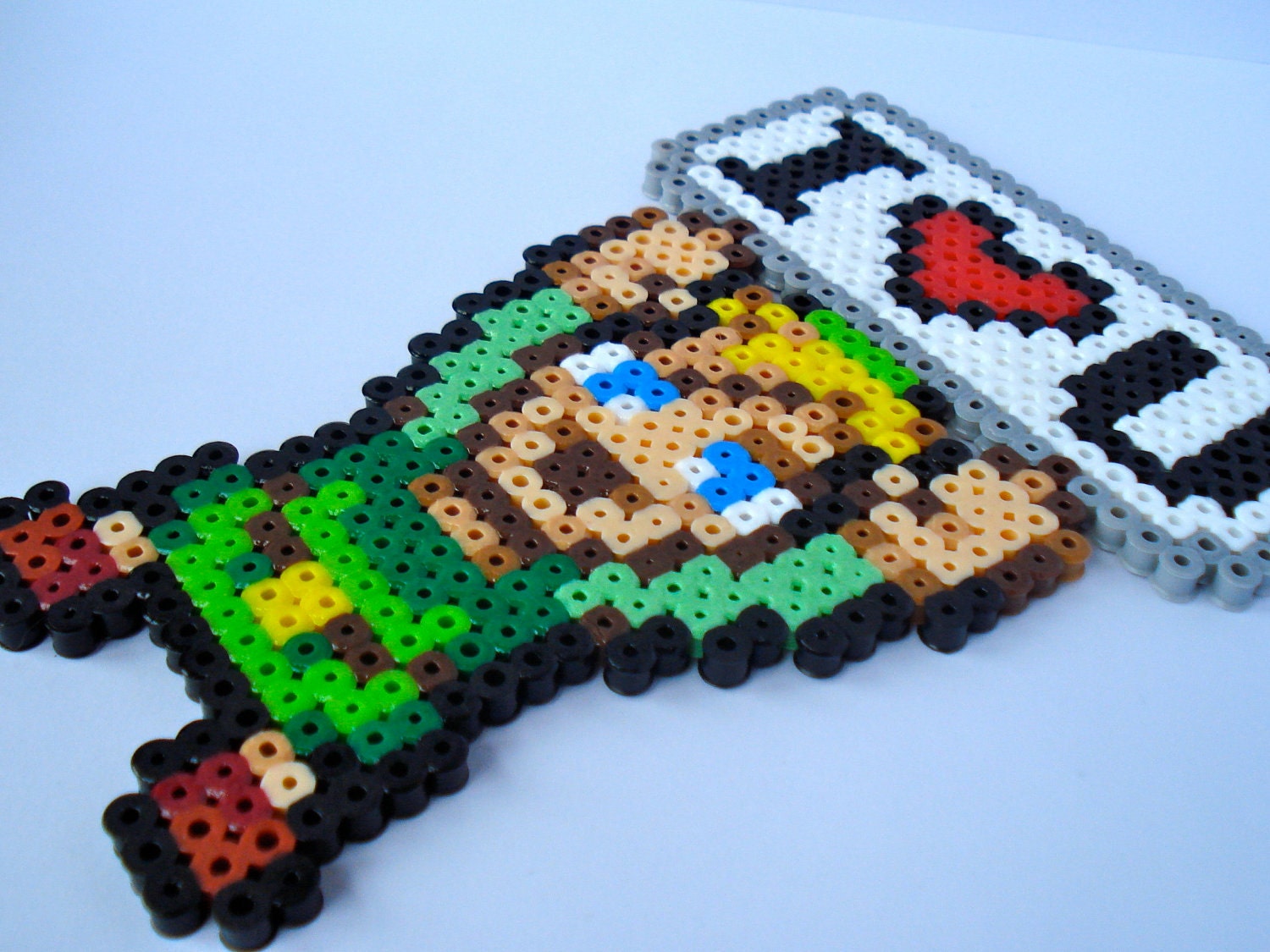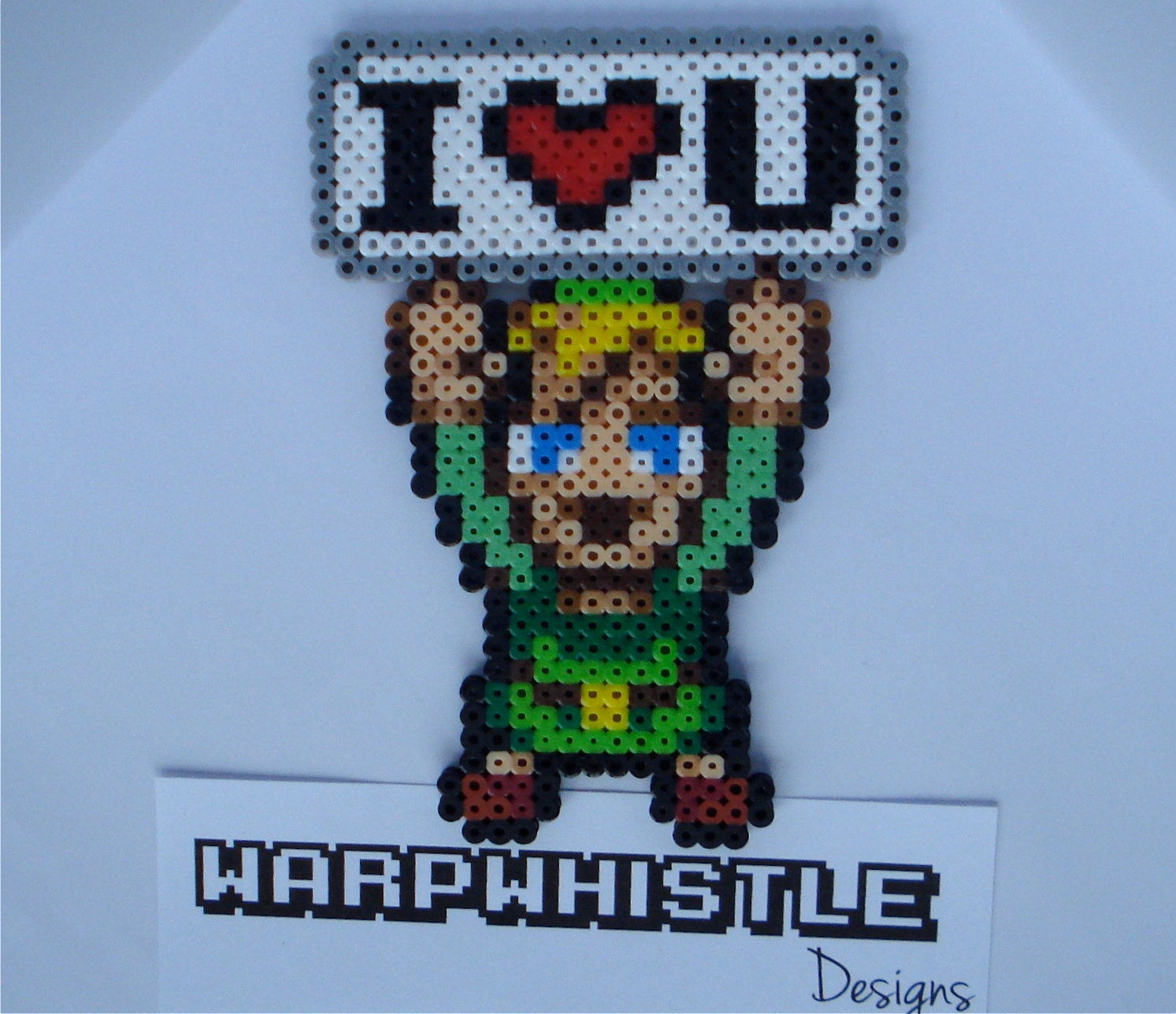 This Link magnet is based off a sprite from Legend of Zelda: The Minish Cap with a little added twist; instead of a Triforce, Link is holding up an "I <3 U" sign! Perfect for Valentine's Day, a birthday, anniversary, or just to tell the video game lover in your life that you appreciate them! This piece measures in at nearly 6.5 inches tall and 4.5 inches wide, so it's pretty big!

I can leave the magnets off if you'd like; just drop me a note when your purchase!

++ This is a Warpwhistle Designs original, so please don't copy and sell it yourself.

++ If you can't find a particular sprite you want in my shop, send me a message and I will make it for you!
Link - Legend of Zelda ORIGINAL "I Heart You" Perler Bead Sprite
---