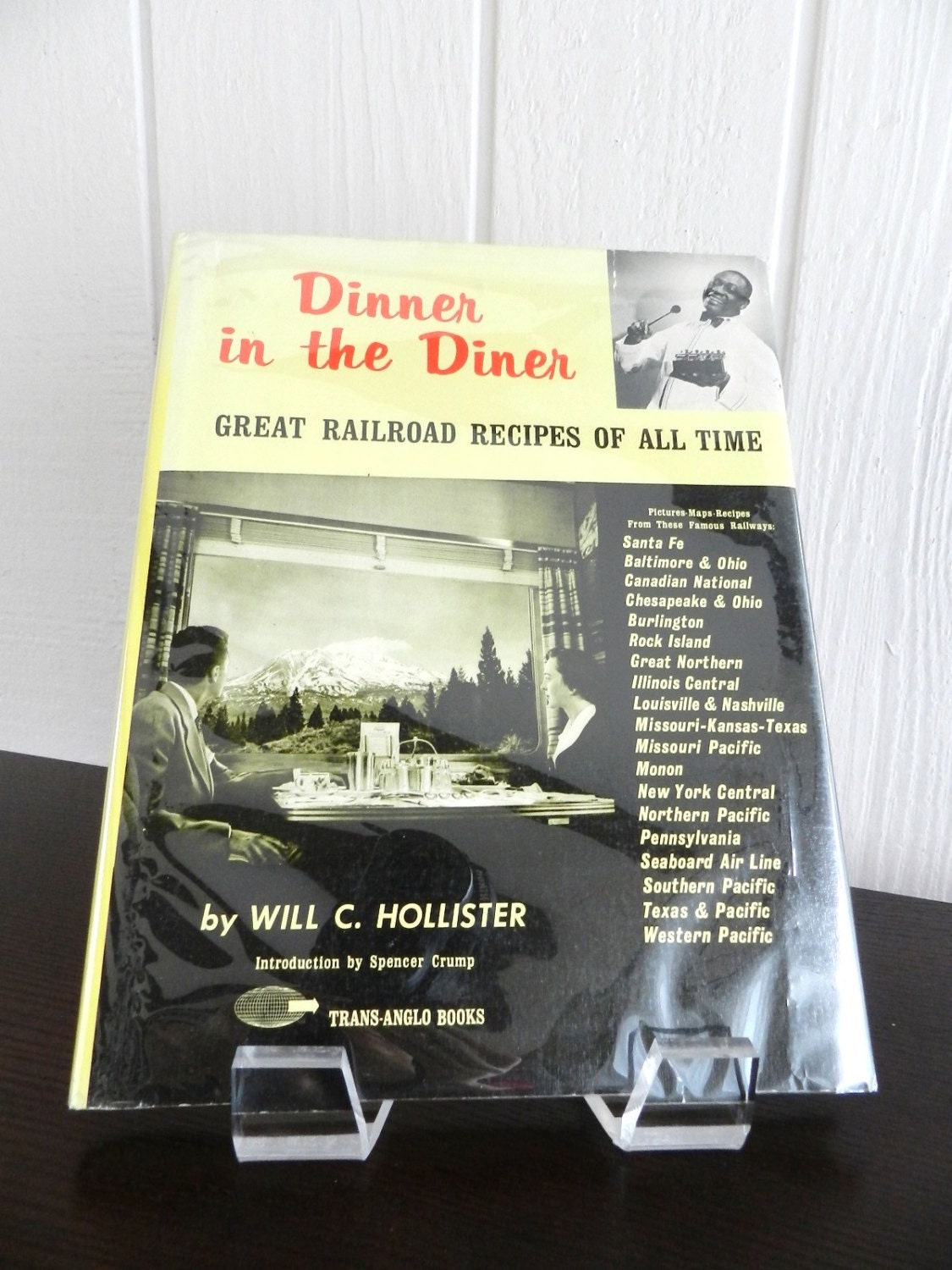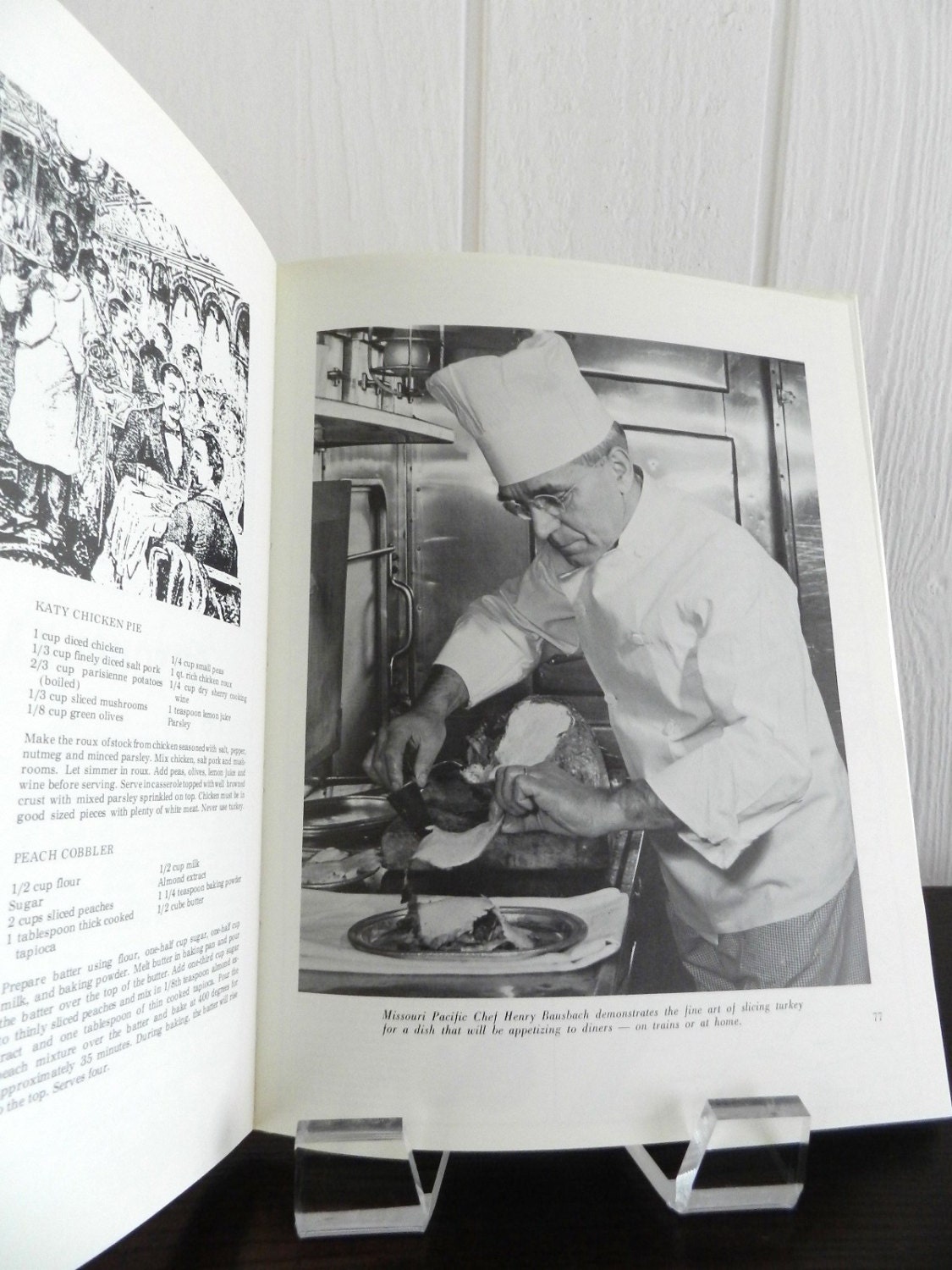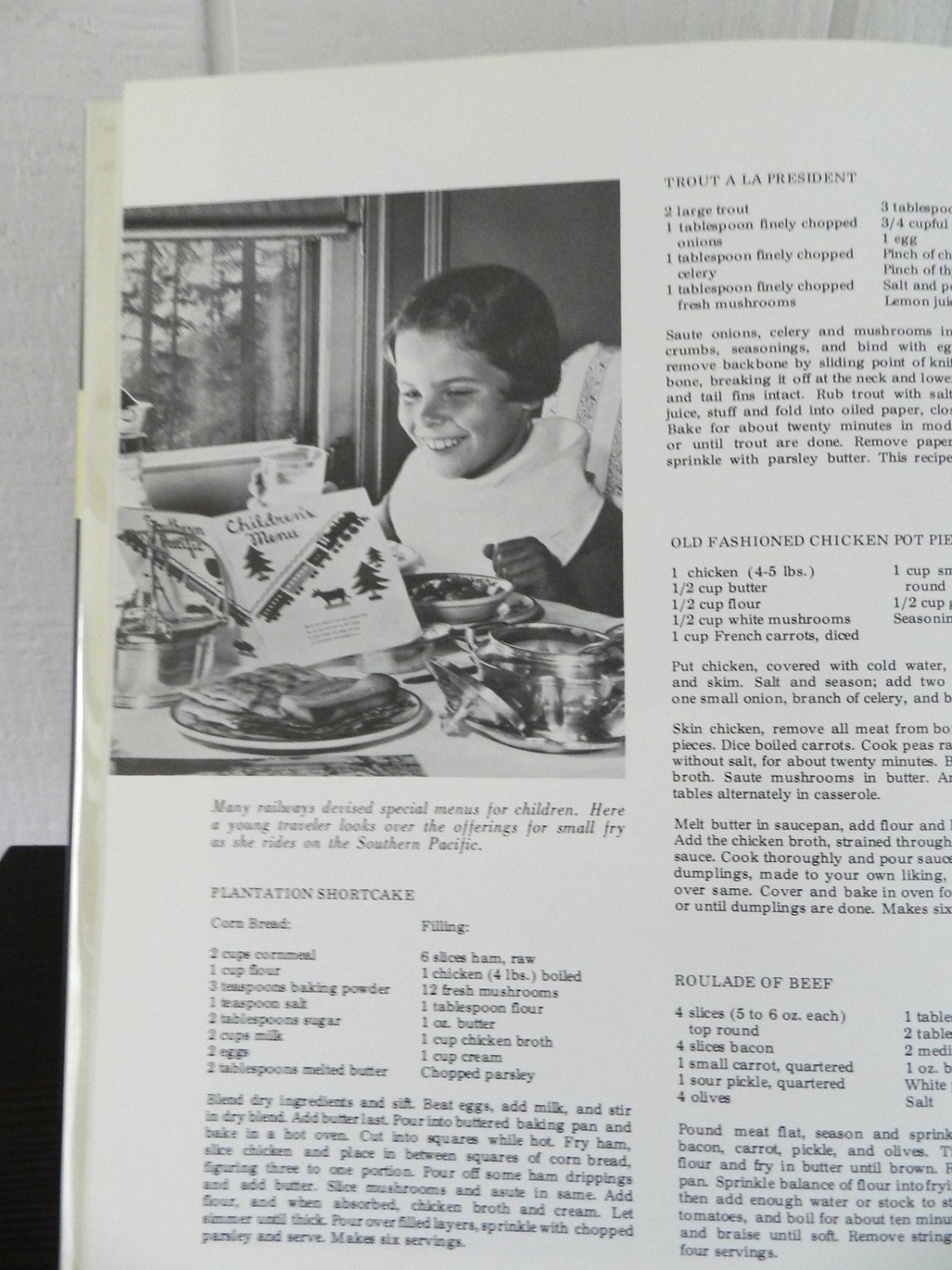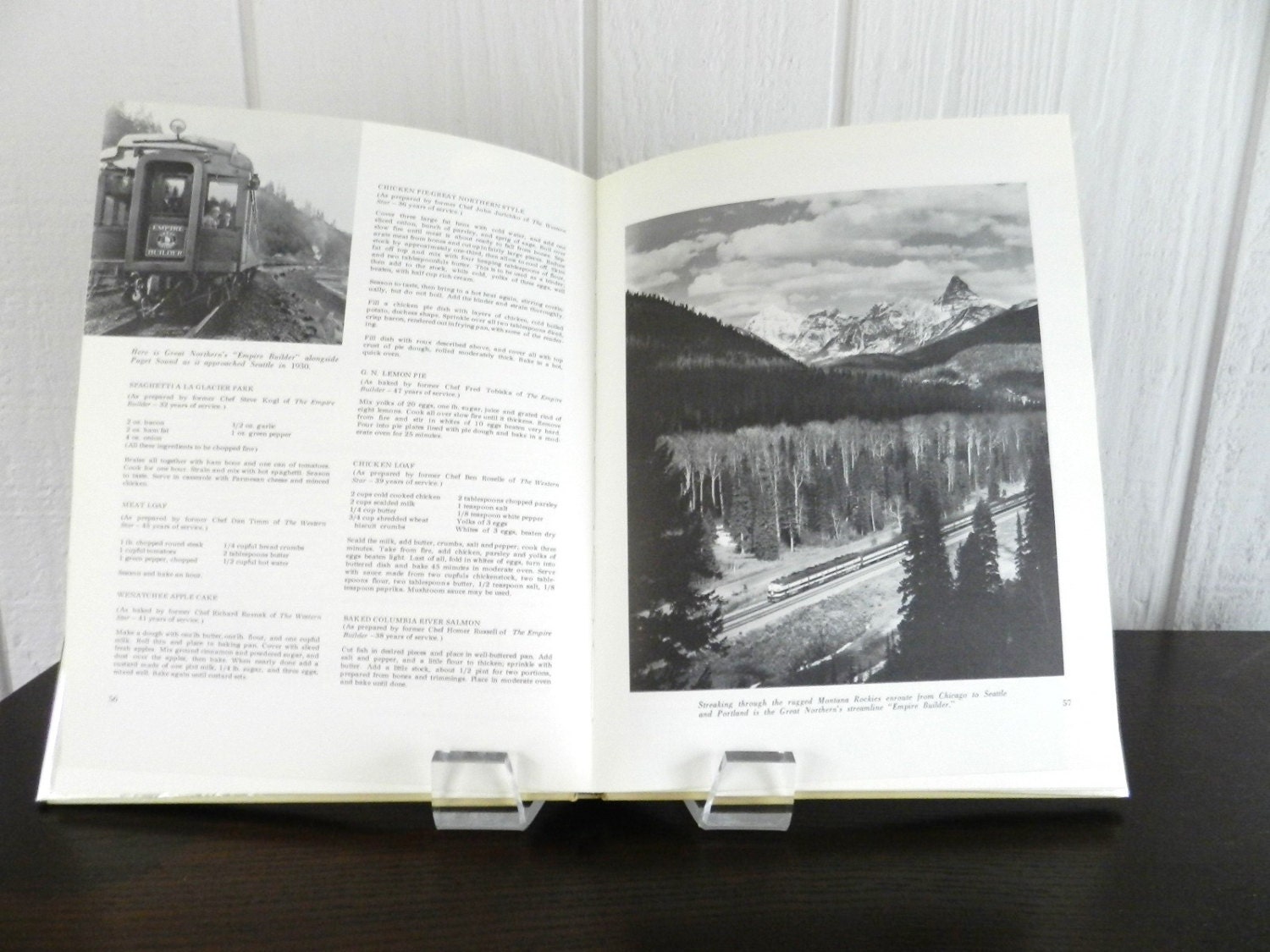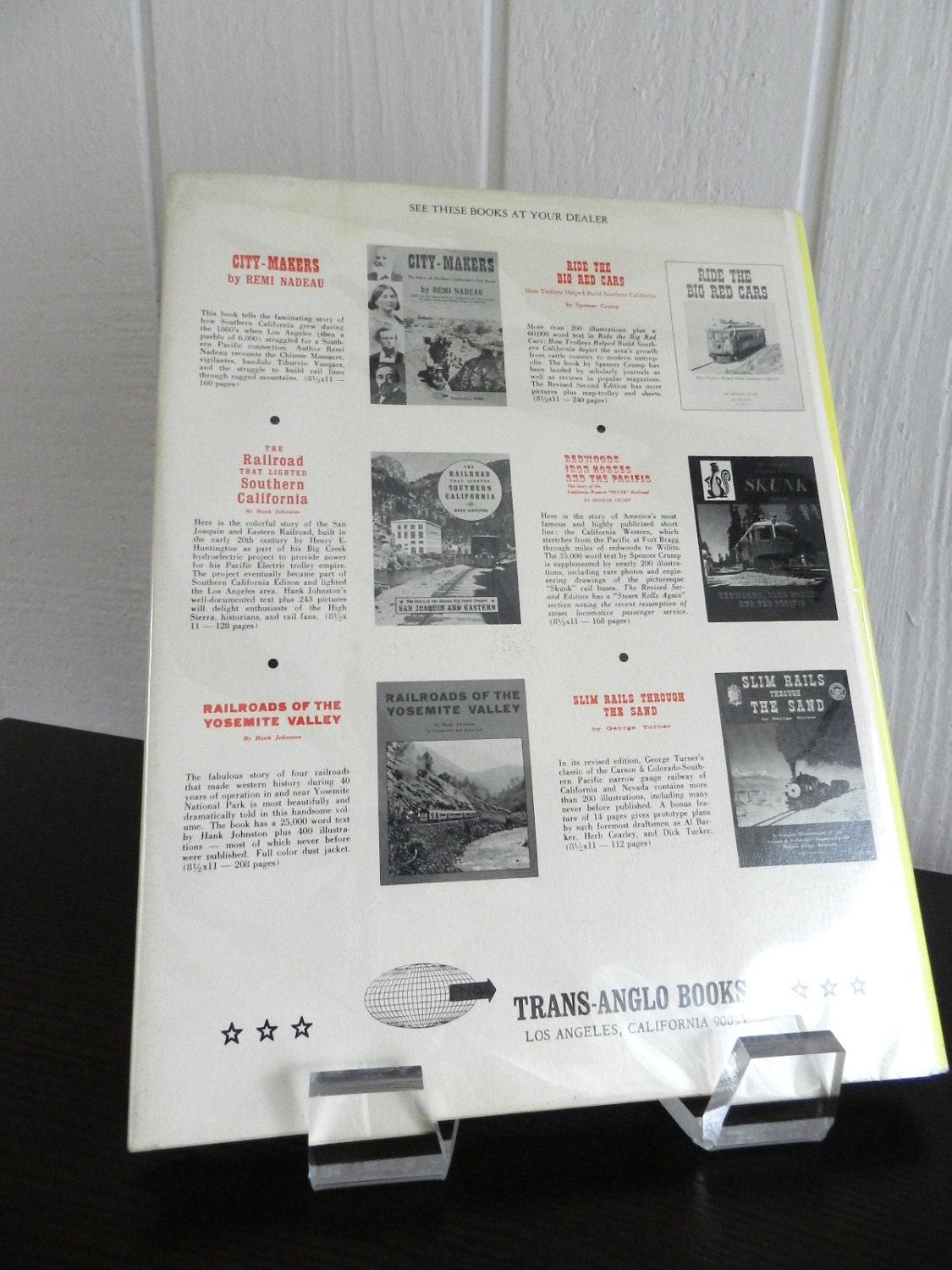 A great collection of American passenger train dining car recipes from 19 major railroads in their heyday. The books features a great number of black and white illustrations and photos showing trains in scenic locales, route maps, diners in the dining cars, table settings and the people who worked on the railroad serving travelers. A total of 300 recipes are featured.

Title: Dinner in the Diner (Great Railroad Recipes of All Time)
Author: Will C. Hollister
Published: 1965, first edition
Trans Anglo Books
144 pages
Hardcover, with dust jacket and plastic wrap

As a vintage cookbook, the pages are very clean and there are no tears or dogeared pages. This is in very good condition. There is some fading on the dust jacket. A great gift for railfans, for home cooks, for cookbook collectors and for foodies.

Item will ship via international parcel post.
RESERVED Vintage Dinner in the Diner Cookbook 1965 by Will Hollister Golden Age of Railroad Travel and Dining
---