Fluffy Pink Candy Candle! Share the LOVE!
Our handmade, 100% Soy FLUFFY PINK CANDY scented candle with scented Whipped Soy Wax Topping! Add dusting of glitter for sparkling whimsy! Our listing is for one 12 ounce, single wick candle. Approximately 96 to 144 Hours burn time.
We developed this cute, whimsical, candle for Valentine's Day 2012! Share the LOVE!
¨¨¨¨°º♥º°¨¨¨¨¨¨°º♥º°¨¨¨¨¨¨°°♥º°¨¨¨¨¨¨°°♥º°¨¨¨¨¨¨°º♥º°¨¨¨¨¨¨°º♥º°¨¨¨¨¨¨°º♥º°¨¨¨¨¨¨°º♥º°¨¨¨¨
FLUFFY PINK CANDY...a fascinating blend of juicy bubblegum, cotton candy, juicy apples and pears blended together with sugared candy lemon drops meshed with crushed Madagascar vanilla! OMG Sweet! Share some LOVE!
¨¨¨¨°º♥º°¨¨¨¨¨¨°º♥º°¨¨¨¨¨¨°°♥º°¨¨¨¨¨¨°°♥º°¨¨¨¨¨¨°º♥º°¨¨¨¨¨¨°º♥º°¨¨¨¨¨¨°º♥º°¨¨¨¨¨¨°º♥º°¨¨¨¨
100% Soy Wax Candles are eco friendly, burn clean, and burns evenly.
Soy wax is made from soybeans, the same plant used to make tofu. This wax IS the latest craze. Soy wax is actually a pure vegetable wax that has been demanding the candle spotlight recently.
Reasons Soy Wax Candles are great:
•It is 100% and completely natural and biodegradable
•It has a very clean burn and produces no petro-carbon soot
•It is non-toxic and environmentally friendly no mining or habitat destruction involved
•It is made from renewable resources
•In wax form it is safe around children and pets
•It provides a longer burn time because it burns slower and cooler than paraffin waxes
•It helps the American farmers because it creates growth for the agricultural section of the economy
•Since it is a vegetable wax form it is super easy to clean off surfaces, just use soap & water!
Now, there is a list of reasons that you can get excited about!
¨¨¨¨°º♥º°¨¨¨¨¨¨°º♥º°¨¨¨¨¨¨°°♥º°¨¨¨¨¨¨°°♥º°¨¨¨¨¨¨°º♥º°¨¨¨¨¨¨°º♥º°¨¨¨¨¨¨°º♥º°¨¨¨¨¨¨°º♥º°¨¨¨¨
Due to the handmade nature of our products, slight variations of color may occur between batches. This feature just adds to the uniqueness of our products.
Note: All soy candle burn times are approximate. The actual burn times are dependent on many factors such as air drafts, style of container, type of wick used, if you keep your wicks properly trimmed, and the temperature of the room in which the candle is burned. No chandler can guarantee an exact burn time of their candles, only an estimate can be expected. Our candles are homemade, so this information is intended as an estimated guide, however, we promise that we use the highest quality soy wax, wicks, and fragrance oils. Our goal at LongLeafSoaps is to provide you, our valued customer, with candles that burn safely, and with outstanding performance and fragrance.
¨¨¨¨°º♥º°¨¨¨¨¨¨°º♥º°¨¨¨¨¨¨°°♥º°¨¨¨¨¨¨°°♥º°¨¨¨¨¨¨°º♥º°¨¨¨¨¨¨°º♥º°¨¨¨¨¨¨°º♥º°¨¨¨¨¨¨°º♥º°¨¨¨¨
Our Shop Can Be Viewed At:
LongLeafSoaps.etsy.com
¨¨¨¨°º♥º°¨¨¨¨¨¨°º♥º°¨¨¨¨¨¨°°♥º°¨¨¨¨¨¨°°♥º°¨¨¨¨¨¨°º♥º°¨¨¨¨¨¨°º♥º°¨¨¨¨¨¨°º♥º°¨¨¨¨¨¨°º♥º°¨¨¨¨
Learn more about the shop and process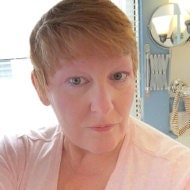 Nae
Fluffy Pink Candy 100% Soy Wax Candle with Whipped Wax Topping, One Handmade 12 Ounce Candle
---
Overview
Handmade item
Materials:

100 percent soy wax, glass container, candy sprinkles, glitter, and fragrance

Ships from

United States

to select countries.
Feedback: 1979 reviews
Favorited by: 4 people