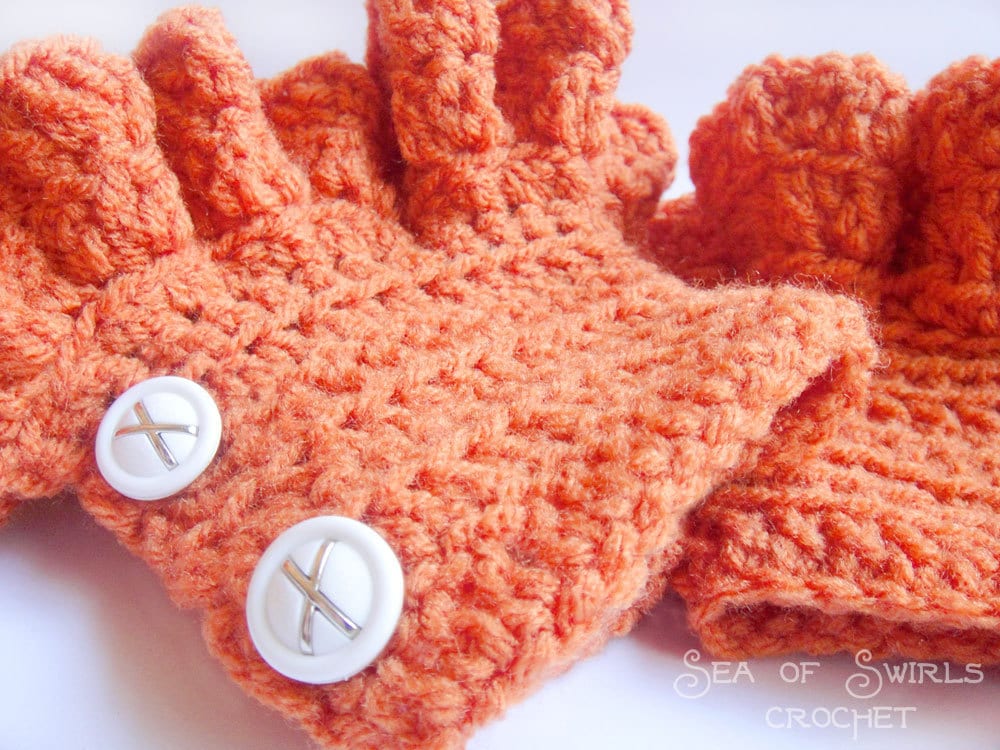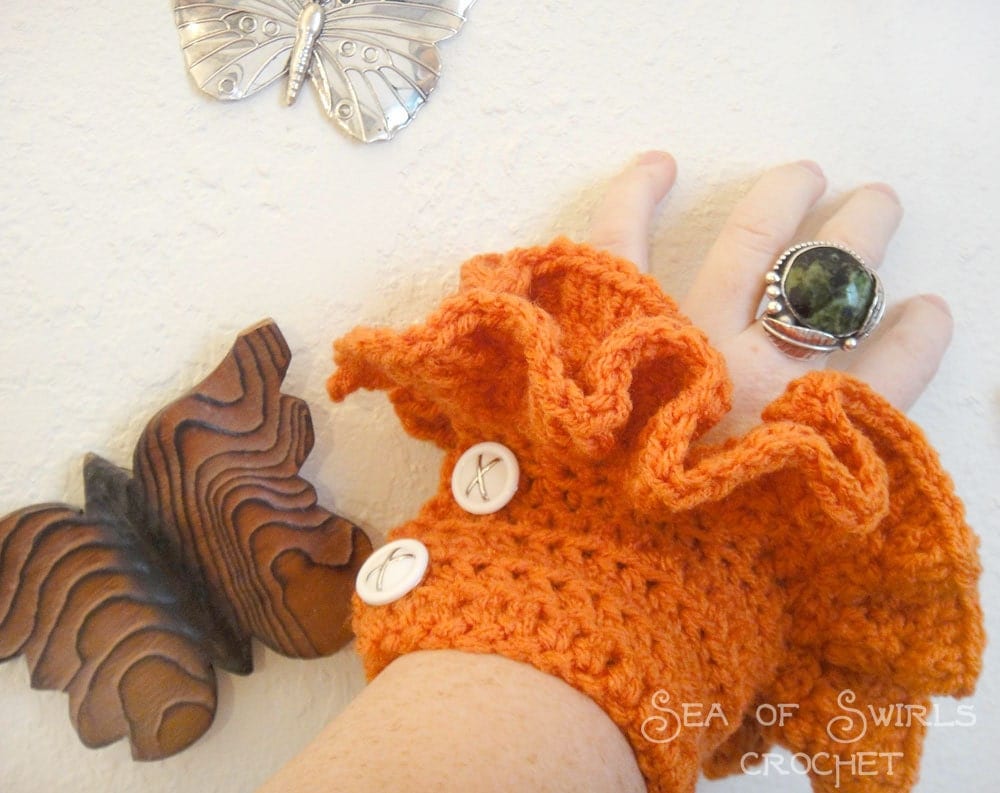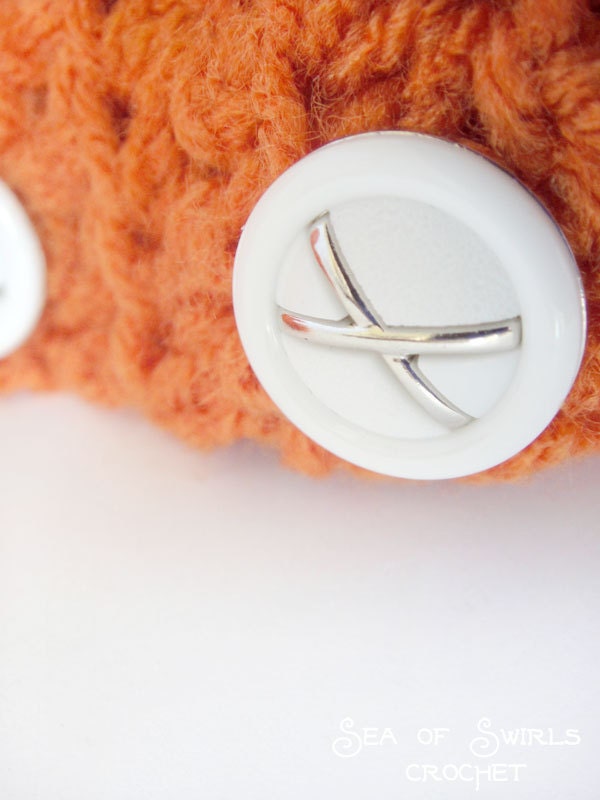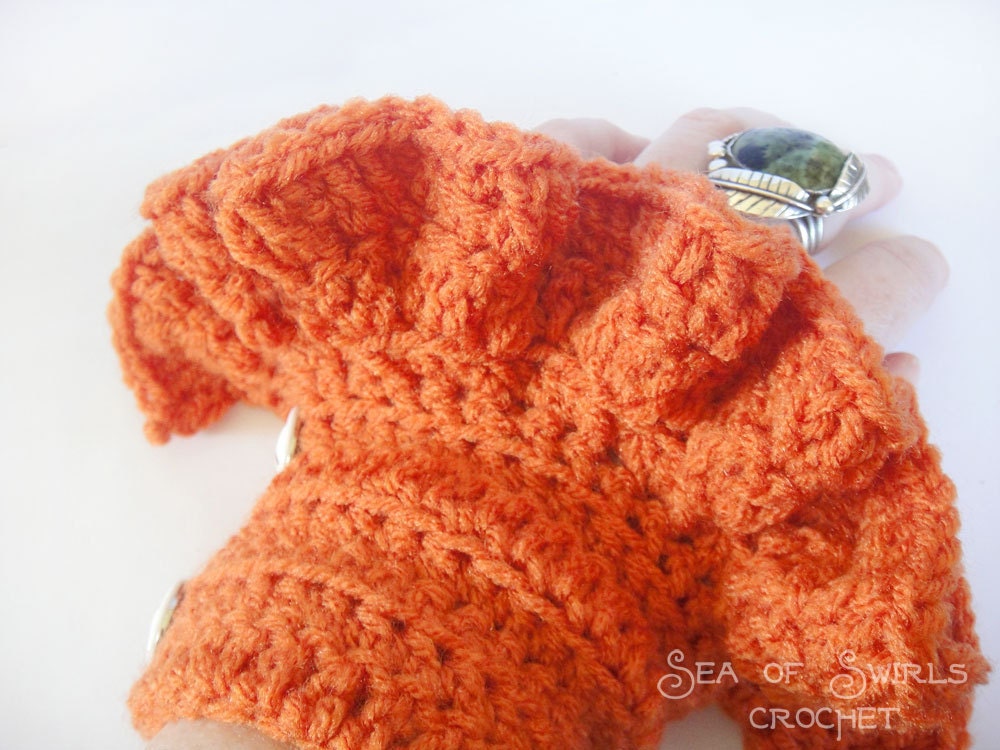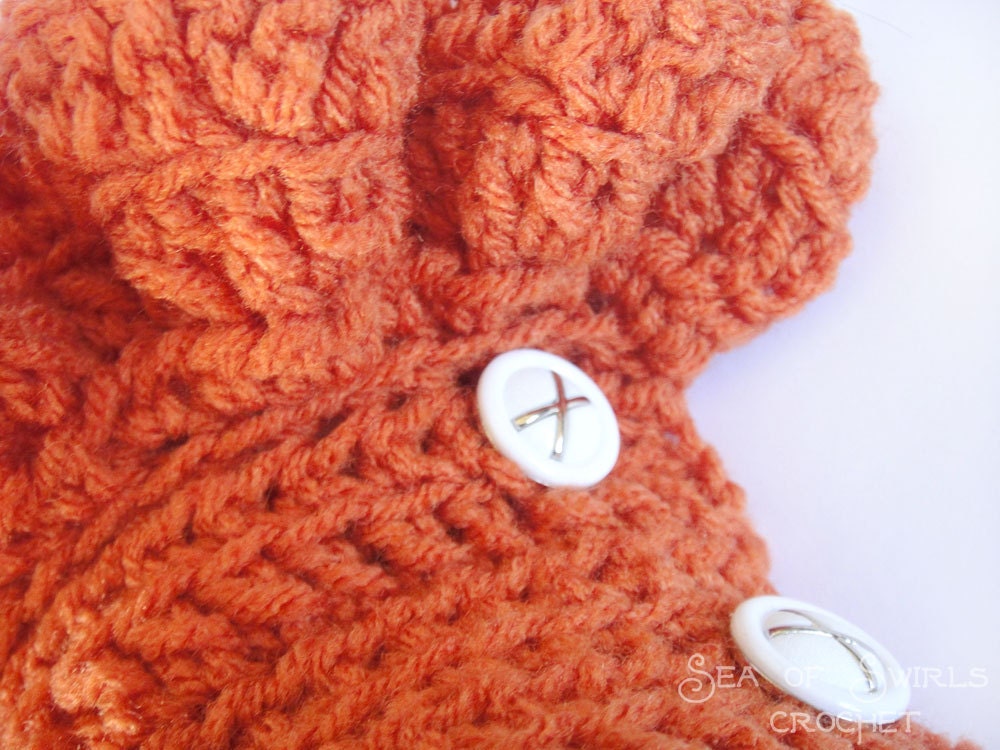 Persimmon Wrist Ruffles with Vintage Buttons
This yummy persimmon yarn is not only pretty but so soft! Wear these delicious persimmon orange Wrist Ruffles on a cool day to stay warm and toasty. These vintage buttons came off of a 1960's dress that was too damaged to salvage. I love the little X's, reminds me of "kisses" when we write XO.
Featured in an Etsy Treasury - A Splash of Orange to Brighten the Winter
http://www.etsy.com/treasury/OTA0ODV8MjExNTAwNzc2OA/a-splash-of-orange-to-brighten-the?index=0
Please contact seller for International Shipping Options.