REMOVABLE WASHABLE COVER. Microwave herbal blanket, 44"x18", heat therapy rice bag, heated blanket large heating pad, full body warmer, natural stress reliever.
UNSCENTED or LAVENDER.
The separate removable inner grain packet filled with rice (and lavender) is sewn into 21 smaller chambers for even distribution of weight & heat.
Large enough to cover your entire back, neck, torso, arms like a real blanket wrap. See the pictures above with models to see how humongous this is.
Because of its size, the herbal spa blanket holds heat extremely well and is great for muscle aches, injury or just cuddling up with on a cold night.
It is just about impossible to describe how the full body warm herbal hug and sleep-inducing, stress-bursting lavender scent and therapeutic moist heat from a heated spa blanket feels. You have to experience it, it is nothing like using the smaller heat packs.
♥♥♥ PRODUCT DESIGN
- Super soft and smooth cotton velvet fabric is 100% natural and luxurious
- Professional grade sewing - cover won't shrink/seams won't unravel
- Removable washable cover goes in the wash as often as necessary
- Inner grain pack divided into 21 smaller sections for uniform weight & heat distribution
- Quilted grain pack is very flexible & conforming (see last image above)
- Lavender scented to help you relax, light scent/not overpowering
- Also available unscented for those with fragrance sensitivity
- Minky fabric protects skin & is extra durable
- Filled it with just enough rice for easy spreading and comfort.
- Rice is gluten free unlike flax, wheat, barley and other grains
♥♥♥ QUILTED GRAIN PACK INSERT - The herbal blanket is particularly flexible and conforming because the removable inner herbal grain pack is quilted into small pockets like really high-end down duvet. The small size of the grain pockets makes the wrap extremely flexible so you can wrap it on just about any part of the body with great ease. The small pockets also ensure that the grains stay put where they are suppose to be for uniform heat and weight distribution.
It is just about impossible to describe how the warm herbal hug and sleep-inducing, stress-bursting lavender scent and therapeutic moist heat from a heated spa blanket feels. You have to experience it.
The only way i can describe it is to use a car analogy. It is like driving a fully loaded new BMW 7 Series after years of driving a Ford Focus. About 5-10 minutes after you wrap the heated blanket around your body, you will find yourself feeling so comfy, relaxed & sleepy as the warmth envelopes your entire body and the stress and exhaustion seeps out. It is so completely different from using any of the smaller wraps.
This is one herbal pack everybody in your home will be fighting over. You will wonder how you ever survived without the spa herbal blanket. So wrap the spa blanket around you, over and under you to experience a full-body herbal hug. You will wonder how you ever survived without the lavender spa blanket.
♥♥ AGE OF USE CAUTION ♥♥ - Please note that this item weighs about 6lbs, it is not recommended for children under 5 years or frail elderly grandparents or severely ill people for whom this much weight is problematic.
♥♥♥ FIBROMYALGIA - Several of my customers with fibromyalgia report great benefit from using the herbal blanket. Because of its size, the herbal blanket is really soothing for sore, inflamed joints.
♥♥♥ SENSORY INTEGRATION / WEIGHTED BLANKET - Some occupational therapists have recommended the spa blanket to calm and soothe children with sensory processing disorders such as autism, Asperger's
♥♥♥ MASSAGE THERAPISTS - Massage therapists and other practitioners of healing body work love our spa blanket to use on the table to keep clients warm and relaxed during body work sessions.
♥♥♥ MENOPAUSE - Store the wrap in a Ziploc-type bag in the freezer and use in managing hot flashes, symptoms of menopause
♥♥♥ PICTURES/IMAGES - The pictures with the mannequin/model is to show how the item fits in use. The colors on the mannequin/model may be different from the actual wrap offered for sale in the listing.
----------------------
♥♥INSTRUCTIONS: Full heating instructions are attached to the removable inner grain pack.
♥♥♥♥ HEAT THERAPY: Remove the inner grain pack and fold into the smallest size possible. Heat in a carousel-type microwave for 2 minutes, then in 10-second increments until desired temperature is reached. Test on the inside elbow/wrist for correct temperature before use. Heating time may vary. Do not overheat, risk of damage and/or fire.
♥♥♥♥COLD THERAPY: Put in a sealed container/ziploc type bag, and freeze overnight. May be stored in the freezer when not in use
----------------------------------
♥♥♥ SHIPPING - All orders shipped US Postal Service with tracking. Additional services such as package insurance, signature on delivery, etc available on request, please contact me for a quote.
See other items in my store here -
www.etsy.com/shop/stresstamerspa
Thank you for looking :-)
---------------------------------------------------------------
HERE IS WHAT PEOPLE HAVE SAID ABOUT THE SPA BLANKET
"I have purchased the herbal blanket several times and the neck wrap. I love these. I have had 8 back surgeries and I even keep a microwave in my bedroom and I heat these up 2-3 times a night for pain relief. I would rather use these than pain pills. They are very durable yet light enough as to not put extra weight on my neck."
"We bought the herbal blanket, on the recommendation of an occupational therapist, for my grandson who has Asperger's. It has been so helpful - the weight and the lavender scent helps calm him down. Thank you so much for offering this product, please let more parents with autistic children know."
"Gave the herbal blanket to my daughter and she absolutely loves it - the warmth and the lavender aroma is relaxing and wonderful. I would definitely recommend these, in fact I am thinking about purchasing one for myself after hearing her rave about it."
"After a hard and cold day outside, it feels so good to come home, heat the blanket 2-3 minutes and sink into relaxation mode. Thank you for offering a beautiful product."
"I revel in this heavenly blanket that I sleep with every night. It's there for me with gentle warmth & soothing herbs if I have a headache. I derive the most pleasure from wrapping it around my shoulders as the calming scent of lavender helps me drift off to sleep most nights."
"I love this heated, scented blanket!! Though the scent was a little strong at first, it diminishes with time. It is large enough to wrap around neck, upper back, shoulders with warmth and comfort for sore muscles. So glad I made this purchase!"
"Just wanted to let you know i found a new use for my spa blanket - i wrap my grand-daughter with it while i rock her to sleep. She falls asleep in record time every time"
"During the summer, i started folding and putting the chilled inner packet in my pillowcase at night to help me fall asleep on the hottest nights"
"I took the blanket with me when i had to go into the hospital recently. It was such a comfort and made it seem more like home."
Green Fleece - 5pcs
Pink Fleece - 2pcs
Grey Fleece - 5pcs
Blue Fleece - 6pcs
Learn more about the shop and process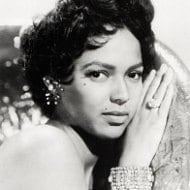 AER :-)
Heated BLANKET 44"x18" WASHABLE Heat Therapy Rice Bag Large Heating Pad Full Body Warmer Herbal Pack Yoga Gift Mom Dad Boss Lavender Unscent
---
Overview
Handmade item
Materials:

natural cotton velvet, organic french lavender, recyled fleece, organic muslin, gluten free rice

Ships worldwide from

United States

Feedback: 2160 reviews
Favorited by: 48 people
Listed on Jan 21, 2017
1352 views