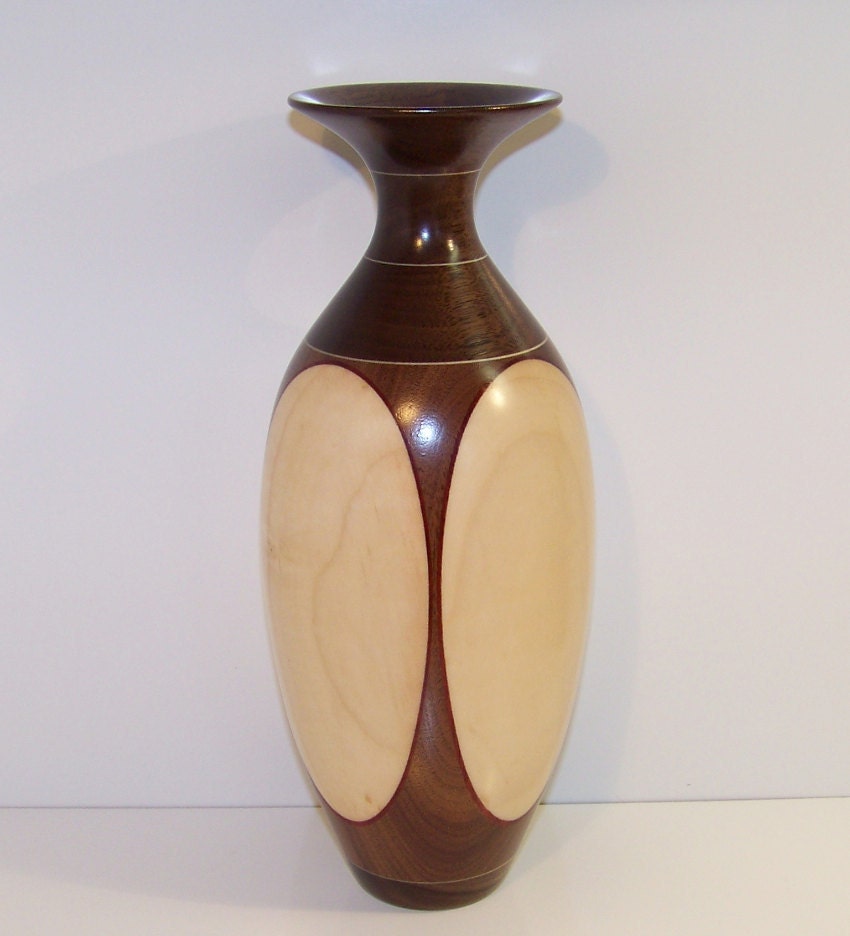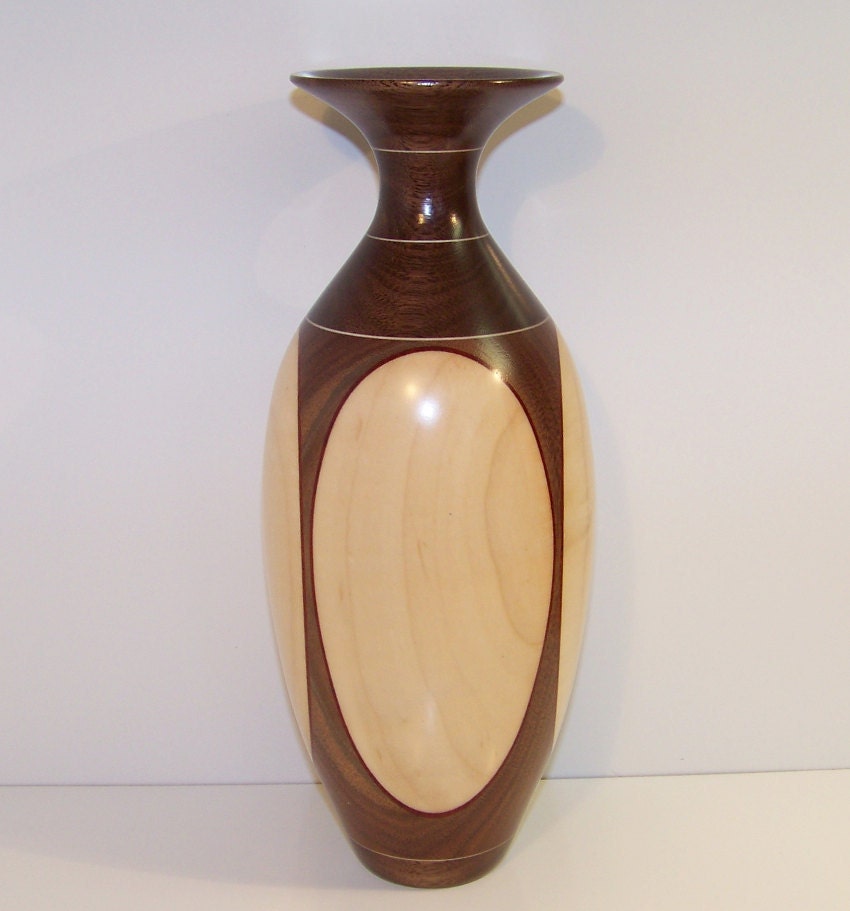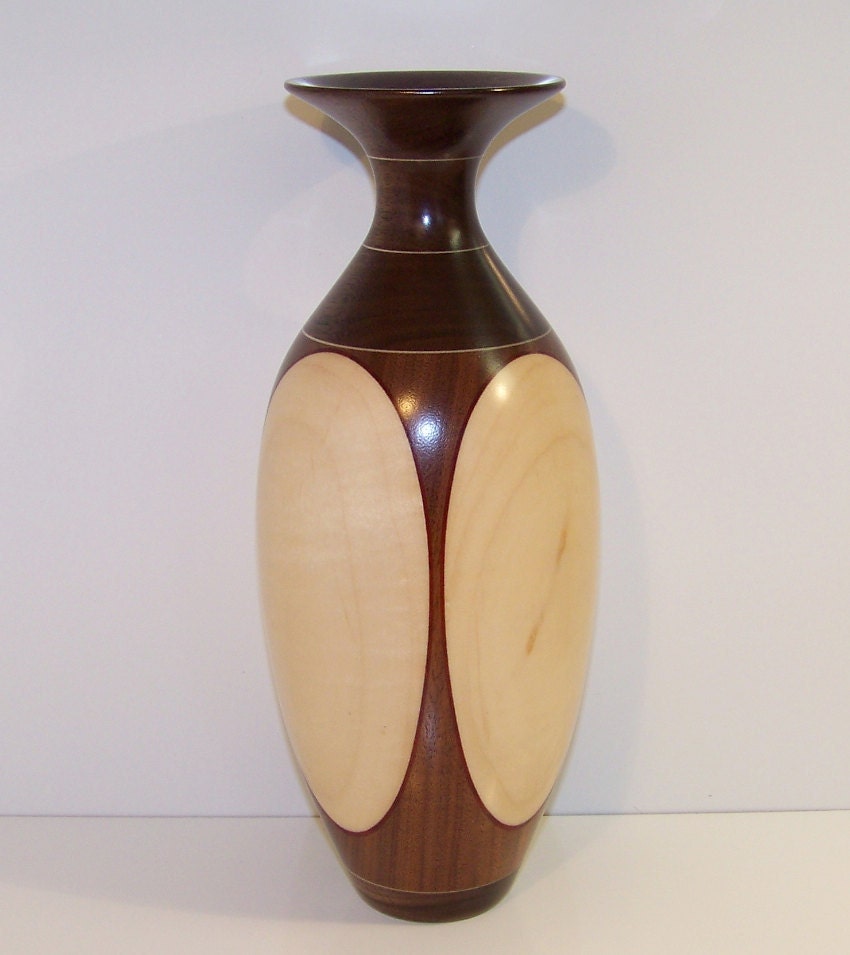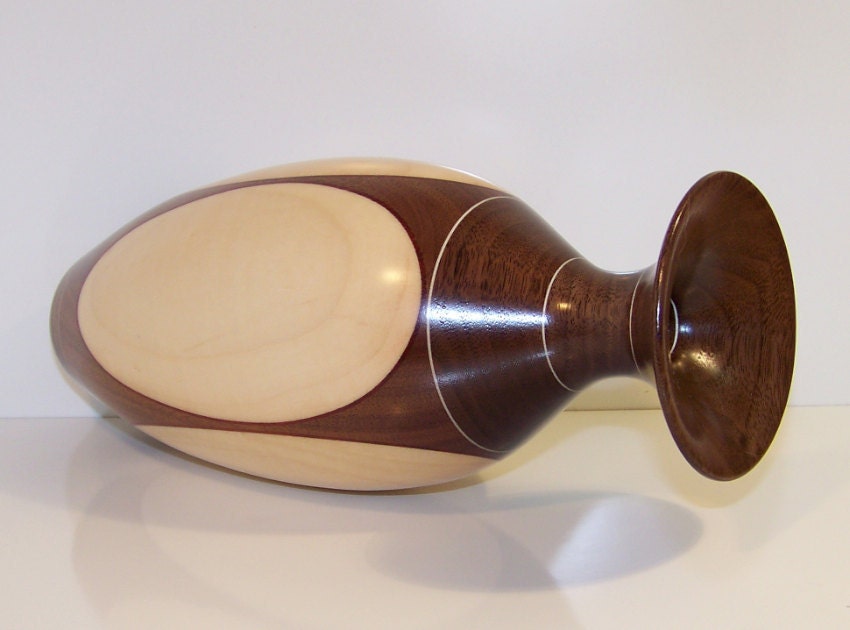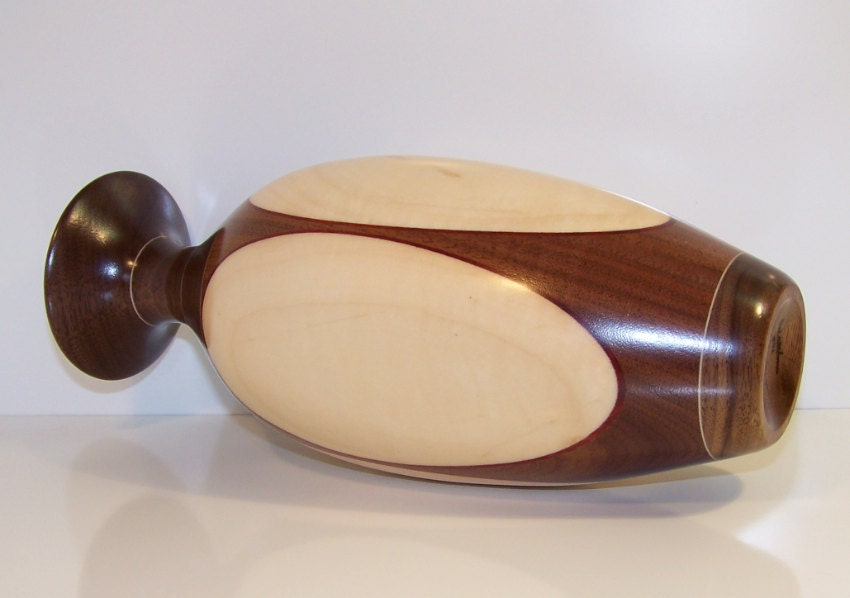 Statistics: width 3 5/8", height 9", inside neck narrows to 1/2", base width 1 5/8", and weight 13.5 ounces.

Material: Walnut (USA), Maple (USA), Bloodwood (Brazil), and Holly veneer (USA).

Method: Laminated construction hollow vessel turned on wood lathe.

Finish: Inside walls and outside walls were sanded smooth and sprayed with multiple coats of Satin Lacquer.

Item comes with my Certificate of Authenticity, signed and dated. It is truly a delight to hold. A nice turning for the discriminating collector or as a unique gift for that special someone. This item is in good condition.

The best lumber I can buy is used. During the turning process, natural flaws such as dark lines, imperfections, natural voids, knots, worm holes, insect art, etc. all adding to the uniqueness and beauty of the piece, are revealed. Wood tones will darken as item ages. Item bases are signed and numbered except where it wouldn't be readable like on black or dark woods. Item is better than pictures show as the camera flash lightens wood tones and mutes grain patterns.

United States Postal Service Priority Mail shipping rates are quoted in this ad.
Walnut Hollow Vase with Maple 571
---