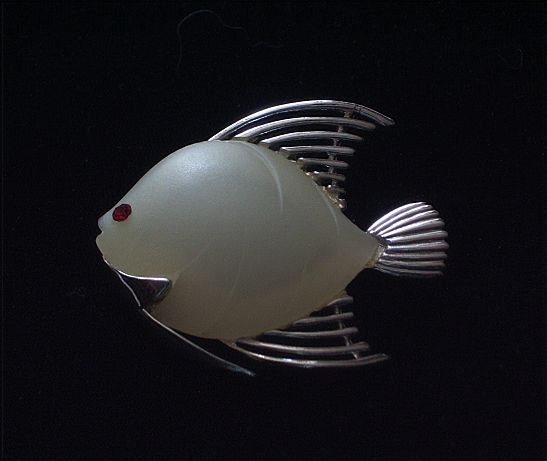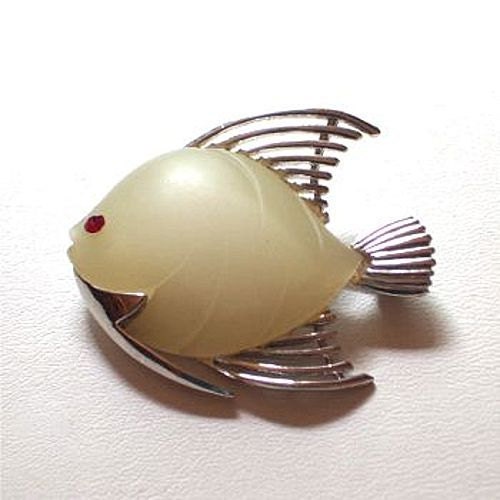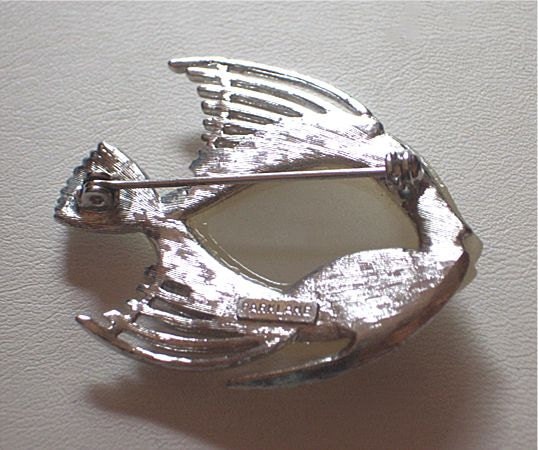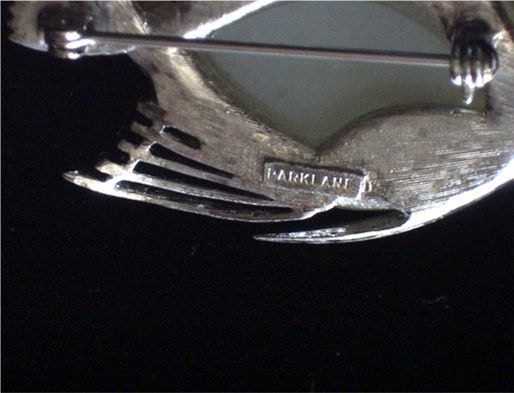 Park Lane Fish Pin Brooch Vintage Lucite Plastic

Lovely fish pin from Park Lane!

Pin is 1 ¾ inch wide and 1 3/8 inch tall. Shiny silvertone fins and tail with a bright red eye. Body is a cream color/pale, pale yellow, probably Lucite or a hard plastic.

Delightful pin signed PARKLANE with no ©. Beautiful condition! The silvertone is bright and shiny!

Park Lane is a marked used by Vargas circa 1976.

This is possibly a sunfish or blue gill. He's cute!!
Park Lane Fish Pin Brooch Vintage Lucite Plastic
---