♦ ♦ ♦ ♦ ♦ ♦ ♦ ♦ ♦ ♦ ♦ ♦ ♦ ♦ ♦ ♦ ♦ ♦ ♦ ♦ ♦ ♦ ♦ ♦ ♦ ♦ ♦ ♦ ♦ ♦ ♦ ♦ ♦ ♦ ♦ ♦ ♦ ♦ ♦ ♦ ♦ ♦ ♦ ♦ ♦ ♦ ♦ ♦ ♦ ♦ ♦ ♦ ♦ ♦ ♦ ♦ ♦ ♦
♦ Don't miss this Opportunity to have any 3 of my Crochet Patterns only for $11.00 just visit ♦ ♦
http://www.etsy.com/listing/91923707/any-3-of-my-crochet-patterns-permission
♦
♦ ♦ ♦ ♦ ♦ ♦ ♦ ♦ ♦ ♦ ♦ ♦ ♦ ♦ ♦ ♦ ♦ ♦ ♦ ♦ ♦ ♦ ♦ ♦ ♦ ♦ ♦ ♦ ♦ ♦ ♦ ♦ ♦ ♦ ♦ ♦ ♦ ♦ ♦ ♦ ♦ ♦ ♦ ♦ ♦ ♦ ♦ ♦ ♦ ♦ ♦ ♦ ♦ ♦ ♦ ♦ ♦ ♦
This is a PDF crochet pattern. This pattern includes instructions for creating a Beautiful Crochet Shawl/Scarf!!!!!!! . It also comes with great color pictures/illustrations/short videos is STEP BY STEP !!!!!!!
Size: Unic S -XL
Width (widest part): 52 inches
Height: 28 inches
This is a great pattern who knows how to read patterns.
♦ ♦ ♦ ♦The crochet pattern (PDF file) will be available in your Etsy account to download after your payment clears. The download link will be sent to the email address that Etsy has on file. You can also find the download link on your Etsy Purchases page♦ ♦ ♦ ♦
© February 13, 2012 Karen Valladares. You may use the Finish Product for commercial use with my permission. I would appreciate credit for the pattern. (Pattern from
http://www.etsy.com/shop/natyo2010)
You may NOT resell the pattern, distribute it in any form, post it online, or alter it to claim it as your own. You can't make a tutorial or pattern in any language about this Crochet Shawl, respect copyright laws)
I will e-mail this PDF pattern to the address provided by PayPal when you checkout within 24 or 48 hours.
ONLY HANDWASH!!!
Shawl is handmade of soft mohair antique white color (cream look)
Different ways to wear this:
1. In winter you can wind it around your neck as a cowl or scarf and drape it over your head as a scarf or just with sweather look great !!!
2. In Summer can be worn with dress or shirts !!!
3. This shawl can be worn like a Bridal Accesorie too
One Size
Thank you for visiting in my shop.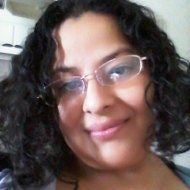 Karen Valladares
INSTANT DOWNLOAD Bridal Mohair Shawl/Scarf Winter or Summer Unic Size Pattern
Listed on Sep 3, 2016
9897 views