I make these plastic garden row markers out of discarded miniblinds. Easy to write on with a sharpie or grease pencil.
Black sharpie is recommended, other colors fade very fast, the black lasts and lasts, especially if the writing is facing away from the sun.
these markers are of various sizes from a small of about 2 inches and up.
Personally, I like them right around 2 1/2 to 3 inches long for most of my greenhouse work.
I like the 5 and 6 inch tags out in the garden.
Before I learned this trick, I used popsicle sticks, but they rarely lasted a whole garden season., the wood in the ground rotting away all too quick.
These plastic tags don't do that, tho they do get a bit brittle after some time, the more sun they get, the quicker that happens, but I have several out in the greenhouse that are on their 5th year.
Of course, for more permanent plantings, I use my handmade copper and aluminum tags (some also listed here), they last forever.
I use 1000s of these every year, in the greenhouse, in the garden and every plant I sell has one or sometimes 2.
I just make near 5000 of them every garden season and thats what prompted me to list these here, in case others want some too.
or just use the idea !
Many folks will scrounge around for some old miniblinds to recycle and make their own, I think thats great, the more recycling we all do, the better the world is.
200 upcycled vinyl garden plant tags
approx. 2 to 4 inches long, 1 inch wide.
These are the ones I use, I don't measure, I just cut them into the bucket, pull'm out and use them.
garden markers by Tim
~~~
the green gridwork in the background is half inch squares
many more handcrafted items can be found in Saltys Hand Crafted Treasures section:
http://www.etsy.com/shop/SaltysPirateDen?section_id=6777631
Many other vintage, handmade and supply items are available at Saltys Pirate Den
http://www.etsy.com/shop/SaltysPirateDen
Learn more about their shop and process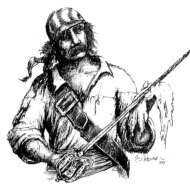 Salty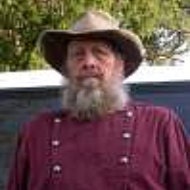 Tim
200 upcycled plastic garden markers, plant tags, various sizes
---
Listed on Feb 12, 2017
369 views