Quamby Designs: Men's Beaded Semi-Precious Gemstone Bracelet.
This 17 inch double wrap bracelet is one of a kind, and is comprised of
- Jasper Beads
- Wood Agate Beads
- 1 Lg. Marcasite and Silver Ball
-14 Sterling Silver Spacer Disks
- 2 Carved Bone Tube Beads
- 2 Carved Bone Skull Beads
- 1 Smokey Quartz Beads,
- 1 Sterling Silver Charm

This is all strung on 49 strand, nylon-coated, stainless steel, micro-wire and held together with a magnetic twist-n-latch silver plated brass clasp. Style #QDB90011


Bead Info:

Jasper Beads -
This is an opaque stone that sometimes contains tiny black or brown specks. This color is caused by the mineral limonite. It is believed to be a protective stone. It can relieve stress if you are suffering under excessive demands from others and feel overwhelmed by external influences.

Smoky Quartz -
Can vary in color from a very pale beige to a dark brown that can appear almost black. Deposits of occur in Brazil, Switzerland, Madagascar, Australia, and the United States. According to Robert Simmons, smoky quartz is "one of the premier grounding stones" thought to be a source of strength, energy and endurance.

Wood Agate -
Wood Agate is said to strengthens heart, gives courage, harmonizes heart, throat and solar plexus, detoxifies system, reduces temperature, sharpens sight, illuminates, gives balance, eloquence, vitality and joy, mellows, brings prosperity, raises self esteem, and balances extremism,
Use this stone For grounding & balance, strength, protection and support. It is said to also aids in strength and courage.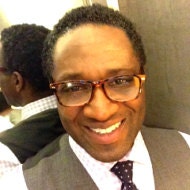 Karlton Evans
Beaded SP Gemstone Bracelet (Men's): Jasper, Wood Agate, Bone with Marcasite and Sterling Silver
Listed on Jul 3, 2015
321 views