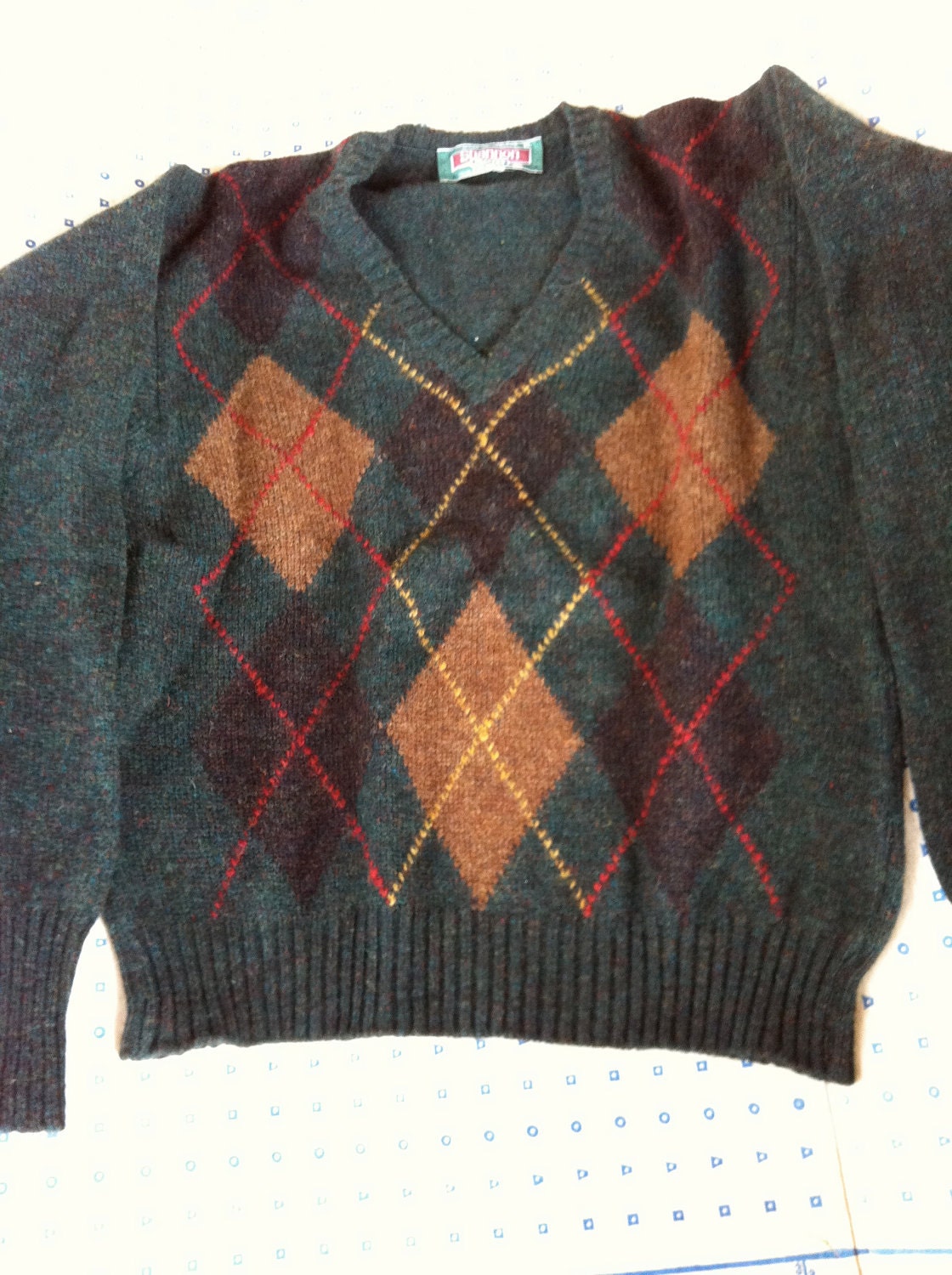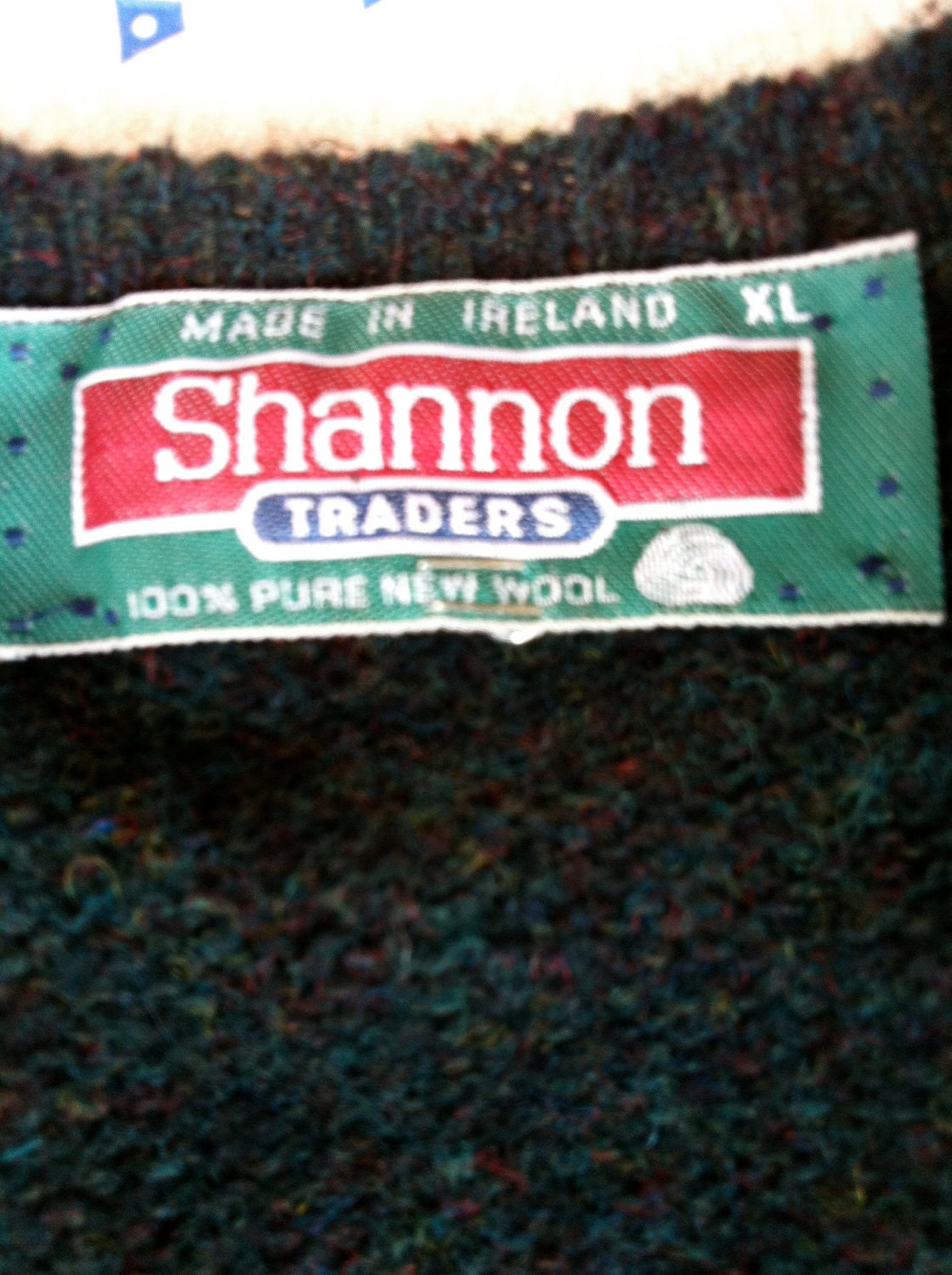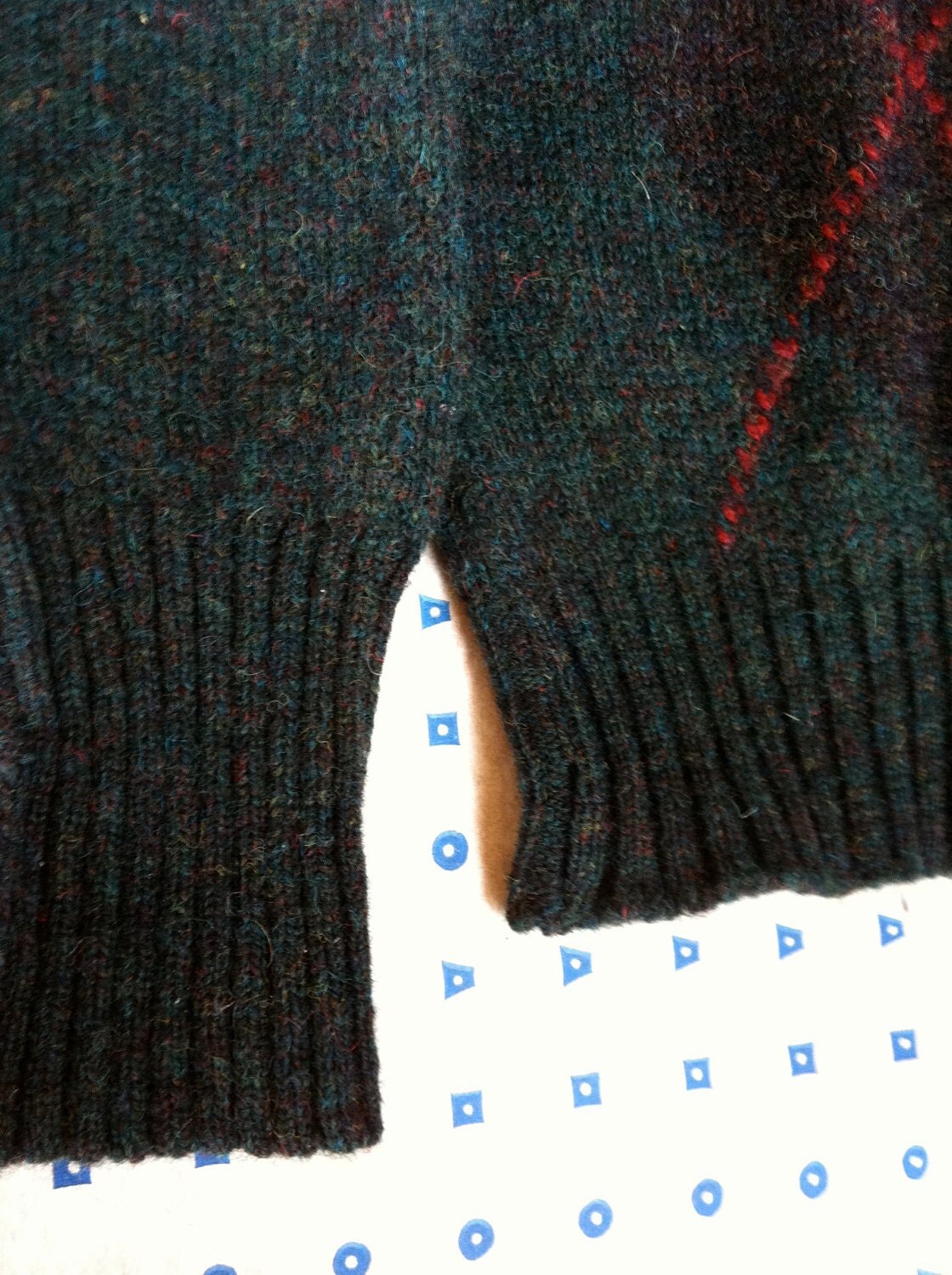 Listed is a patterned wool sweater. Perfect to felt by washing in hot water. Some call the process fulling. (If you need tips on how to do this, contact me and I can send you several good websites with instructions.) You can use the wool felt to make loads of great stuff. Purses, longies, diaper covers, arm warmers, hats, mittens, etc. etc. etc.

I try to note if I see moth holes, but I might miss a small hole. This is a used sweater and may have flaws.

The tag shows the exact content for this sweater.

If you buy more than four of my sweaters, I'll refund any excess shipping.
Green Brown and Tan Argyle Recycled Wool Sweater for Felting to Make Longies Armwarmers Mittens or Hats
---