Body Powder and Powder Puff set. Winter white and purple powder puff comes with a 6 oz powder shaker bottle of our silky deodorant body powder in scent of your choice (see below). Includes a random complimentary body powder sample. Save instead of buying them separately.
Simply sprinkle this powder puff with our silky bath powder to use as a secondary body deodorant.
Even if you don't use body powder, these feminine puffs look so pretty as a decorative accent on your vanity or makeup station.
These sets make wonderful, unique gifts. Mothers and Grandmothers will greatly appreciate the nostalgia.
Measures approx 3.5 -4 " inches across. Please indicate your powder scent choice when checking out. No Talc or Cornstarch. Brushed silver shaker available by request.
Samples :
http://www.etsy.com/listing/61061694/body-powder-trial-samples-choose-3
NOTE: If a scent choice is not indicated upon checkout, we will ship an 'unscented' body powder.
--- SCENTS ---
- Unscented (all natural)
- Double Mint (all natural) - spearmint n' peppermint
- Lavender (all natural)
- Ylang Ylang (all natural)
- Lavender Peppermint (all natural)
- Peppermint (all natural) - cooling, unisex
- Spearmint (all natural) sweet mint
- Lemon Tea Tree (all natural)
- Geranium Bourbon (all natural- somewhat rosy)
- Patchouli (all natural) - unisex
- Jasmine (all natural)
- Lemongrass (all natural)-unisex
- Spicy Lemongrass (all natural) -masculine
- Vetiver (all natural) - typically masculine, deep, smoky, earthy, balsam
- Mens Foot Powder (natural)
- Ladies Foot Powder (natural)
- CREME BRULEE : A rich dessert of cream, caramelized sugar and a touch of warm vanilla.
- ETERNAL : Our version of the popular Floral Eternity fragrance by Calvin Klein.
- SEXY ABSINTHE : Spice up the absinthe and warm it up with some
soft amber and woods as it dries down. This one is a beautiful gender neutral scent. The more you smell this one the more addicting it becomes.
- HONEY ALMOND : A yummy and sweet almond aroma bringing my senses back to that wonderful Marzipan aroma or candied almonds. A gourmand fragrance, not a typical perfumy scent .
- GENTLE ORCHID : delicate, fresh floral softness as a gentle orchid should be.
- HONEYSUCKLE : Sweet smelling floral, a timeless spring / summer favorite.
- MONKEY FARTS : Well how would you think they'd smell? Fresh bananas, kiwi, strawberries, bubble gum and undertones of vanilla. We find the banana to be most dominant.
- WHITE TEA and THYME : Clean and herbal fresh. Soft white petals, mild tea with green twig-like florals of faded rose petals and thyme calming to a very subtle woods and white musk base finale.
- POMEGRANATE APPLE : Infused with juicy apples and ripe pomegranates.
- SEXY KITTEN : Juicy pineapple, fresh bergamot, blended with white cedar, passion fruit, peony, woody violet and night blooming jasmine. Dries down with sweet balsam, light amber, sandalwood and alluring musk.
- LOVE SPELL : Compare to 'Victoria Secrets' romantic scent of light fruit, citrus, and florals.
- COTTON CANDY : Good ol' fashioned fruity cotton candy; doesn't it bring back those sweet fun memories at the park?
- JAPANESE CHERRY BLOSSOM (BBW type) : Compare to Bath and Body Works. Tender cherry blossom, sensual white lily and blushing violet petals blended with a hint of warm vanilla.
- MANDARIN TWIST : Blended with juicy mandarins, a touch of magnolia blossoms and sprinkled lightly with cotton candy. A delicate scent.
- PLUMERIA : Frangipani floral.
- MIDNIGHT POMEGRANATE (BBW type) : A juicy, and addicting fragrance, one of my new favorites! Compare scent to Bath & Body Works Midnight Pomegranate.
Blend of Pomegranate, Orange, Cinnamon, Vanilla.
- LITTLE BLACK DRESS type: A light, sexy fragrance with notes of white carnation, blood orange, soft sandalwood, black rose, vanilla bean and whiffs of vetiver. Then some added amber and Egyptian musk for a, sexy finish. (If you dislike musk, try this anyway - you won't know it is there)! This is a big hit with the Men. It just screams strappy sandals and slinky dress!
- LADY MUSE : A fresh floral of ... bergamot, geranium, jasmine, lily of the valley, osmanthus, freesia, ylang ylang, amber, vetiver and musk.
- VANILLA MINT : This one is self explanatory :)
- SABAR : Silky Soft Body Powder. From our unique signature fragrance of
fresh myrtle and juicy oranges, jasmine, vanilla and dark patchouli. A daring heady scent
- BURL : Fig and Oud; light and mild woodsy. Unisex.
- VIVA LA JUICY : Juicy Couture designer type. Enticing scent of wild berries and mandarins, honeysuckle, gardenia and jasmine. Anchored with amber, caramel, vanilla, sandalwood, and praline adds the perfect touch of sweetness.
- TANGO : Neroli, fig, amber and blond woods set the stage for this lovely fresh clean floral.
- ROSE PETALS : A fresh modern day rose.
- LILAC : Spring floral of fresh blooming Lilacs.
- LEATHER & SUEDE : This one is self explanatory. Unisex.
- COCONUT KISSES : Fresh tropical scent of sweet coconut milk, banana and island fruit.
- OPHIR VELVET : Amber lovers this fragrance is warm, soothing and addicting comfort. Amber, blond woods and whispering botanicals rest gently on your skin like creamy velvet.
- VANILLA : rich and creamy with the tiniest kiss of barely there floral. Lovely!
- SANDALWOOD VANILLA : warm and woodsy, unisex.
- BABY POWDER scent : like babies of course.
- DARK FANTASY : persimmon, pomegranate, green notes, black orchid, lotus, amber, dark violets and cream.
- LAVENDER VANILLA : Natural lavender mingled with delicious vanilla
- SOFT CASHMERE : Blends of white lilies, ripe peaches, osmanthus, warm amber, ylang ylang and a subtle powder finish.
- ENCHANTED : gentle, alluring blend of warm sandalwood, ambers, frankincense and white musk. Touched lightly with citrus, night blooming jasmine and plumeria . Vegan.
- GEISHA TEARS : Soft and delicate veil Floriental fragrance. Absinthe, orange, violets; iris, sandalwood, light amber, frankincense and musk.
- BLACK ICE : Bergamot, dark violets, jasmine and finishing with soft musk and ylang ylang. Unisex.
- SPARKLING LEMONADE : energizing fresh lemons, neroli, ginger, oakmoss and the tiniest sugar finish.
- DESIRE : blend of citrus, geranium, jasmine, lily of the valley, amber, vanilla, vetiver, musk and ylang ylang.
- PATCHOULI PIXIE : Fresh rich mosses, earthy sprinkles and dark aged Patchouli.
- HYPNOTIC POISON type : Oriental/spicy jasmine, almond, moss, sandalwood, amber, musk, vanilla and cedar.
- EXOTIC GENIE : Delicate incense scent with plumeria champa, jasmine sambac, sandalwood, frankincense, vetiver, moss and a slight breath of musk.
- PLATINUM : A very crisp, masculine scent. Fresh Citrus, verbena, iris, violet leaf in a base of sandalwood, amber and oakmoss. Compare to Green Irish Tweed with a kick!
- MAGNUM : very light masculine blend of citrus, geranium, earthy and leather suede finish.
- SACRED : The earthy, warm freshness of a soft forest floor. 'Sacred' - meaning (worthy of respect) consists of ALL NATURAL essential oils and cherished tree resins. Frankincense, myrrh, cedar and bay rum become one; then a light sprinkle of select camouflaged oils round out this masculine fragrance.
- LIME HERB : masculine blend of tangy lime, vetiver, mimosa and herbs blend. Exceptionally fresh!
- EZRA Fitch : Compare to the Abercrombie n Fitch fragrance. Waking the senses with lavender, fresh bergamot and animalistic leather accords; Ezra Fitch deepens into a masculine musk and finishes with light sandalwood. Incredibly sexy, incredibly masculine!
- OAKMOSS : blend of oakmoss, vetiver, vanilla and nutmeg. Light, fresh and earthy fragance. Unisex.
- LONDON type : aromatic notes of bergamot, juniper, jasmine and patchouli. Comparable to Burberry for men.
- INTUITION type : aromatic notes of musk, cedarwood and sandalwood. Comparable to Estee Lauder type for Men
- ED HARDY type : with bergamot, mandarin, mint, clary sage, musk, woods, amber and tonka bean. Comparable to Ed hardy for Men fragrance.
- COOL WATER type : aromatic notes of marine, mint, cedarwood, greens and musk. Comparable to Davidoff Cool Water fragrance for Men.
-----------------------------------------------------------------------
Other scents can be created for you, simply inquire.
I have many other fabric colors/patterns available if you'd like a special one made for you. Each one is hand sewn. This set can also be put together with our brushed silver metal shaker bottles.
Main Ingredients : Our Body Powders are made of an all natural blend of arrowroot (kosher/food grade), clay (organic), tapioca (kosher/food grade) zinc oxide (nano-free). Simple and effective skin care.
This is our own formulated powder blend, not a bulk commercial base.
No Talc or Cornstarch.
I choose not to add cornstarch as it can contribute to skin yeast infections.
More body powders
http://www.etsy.com/shop/BonnynClyde?section_id=6708698
Our feedback
http://www.etsy.com/people/BonnynClyde/feedback
Learn more about the shop and process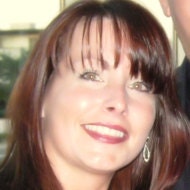 Rachel
Bath Powder Set - bath set duo - purple puff - pick a scent - purple pouf
Overview
Handmade item
Materials:

textiles, body powder

Only ships to United States from

United States Minor Outlying Islands

.
Feedback: 3521 reviews
Favorited by: 2 people
Listed on Feb 23, 2012
25 views