This item sold on September 8, 2012.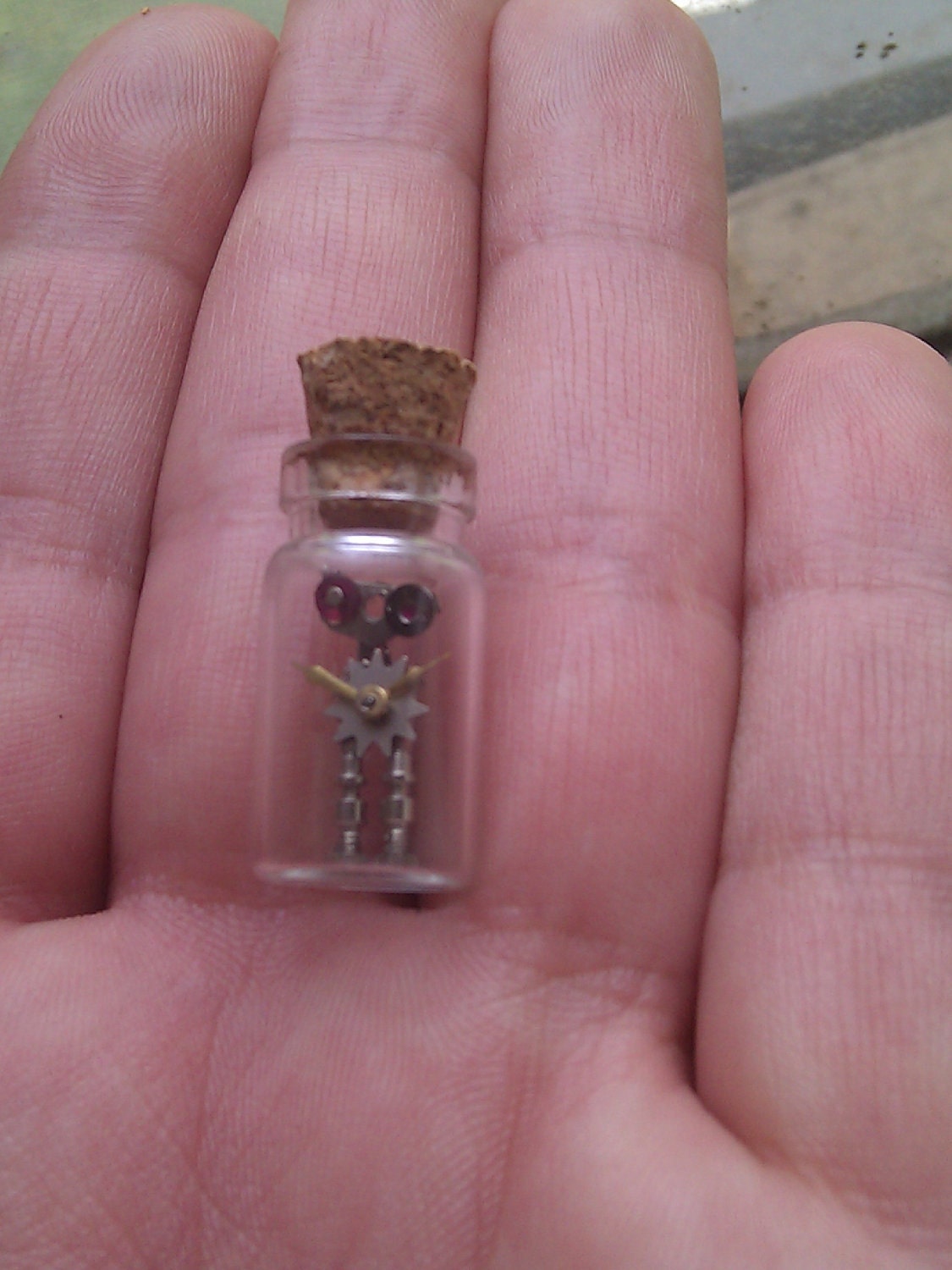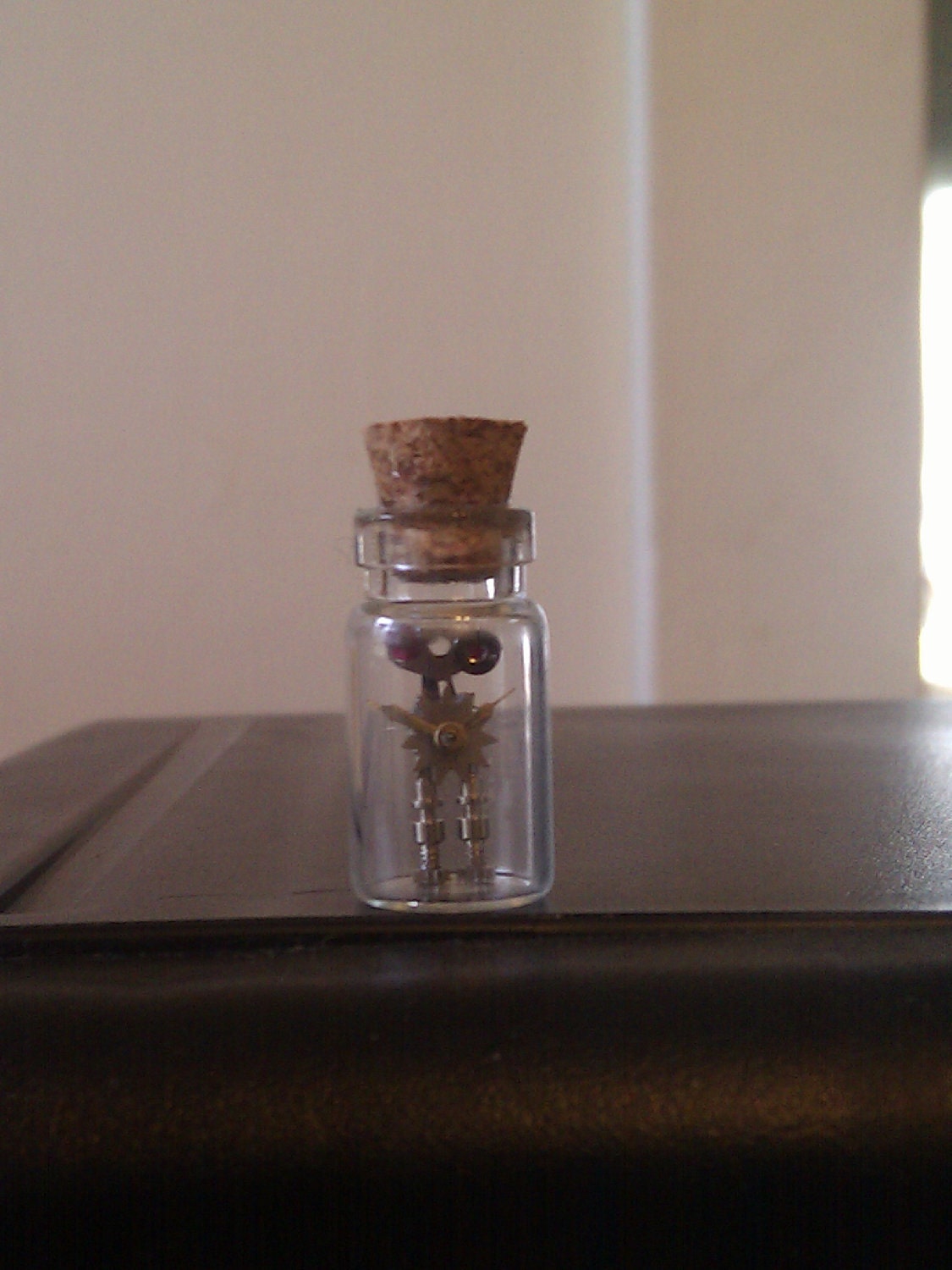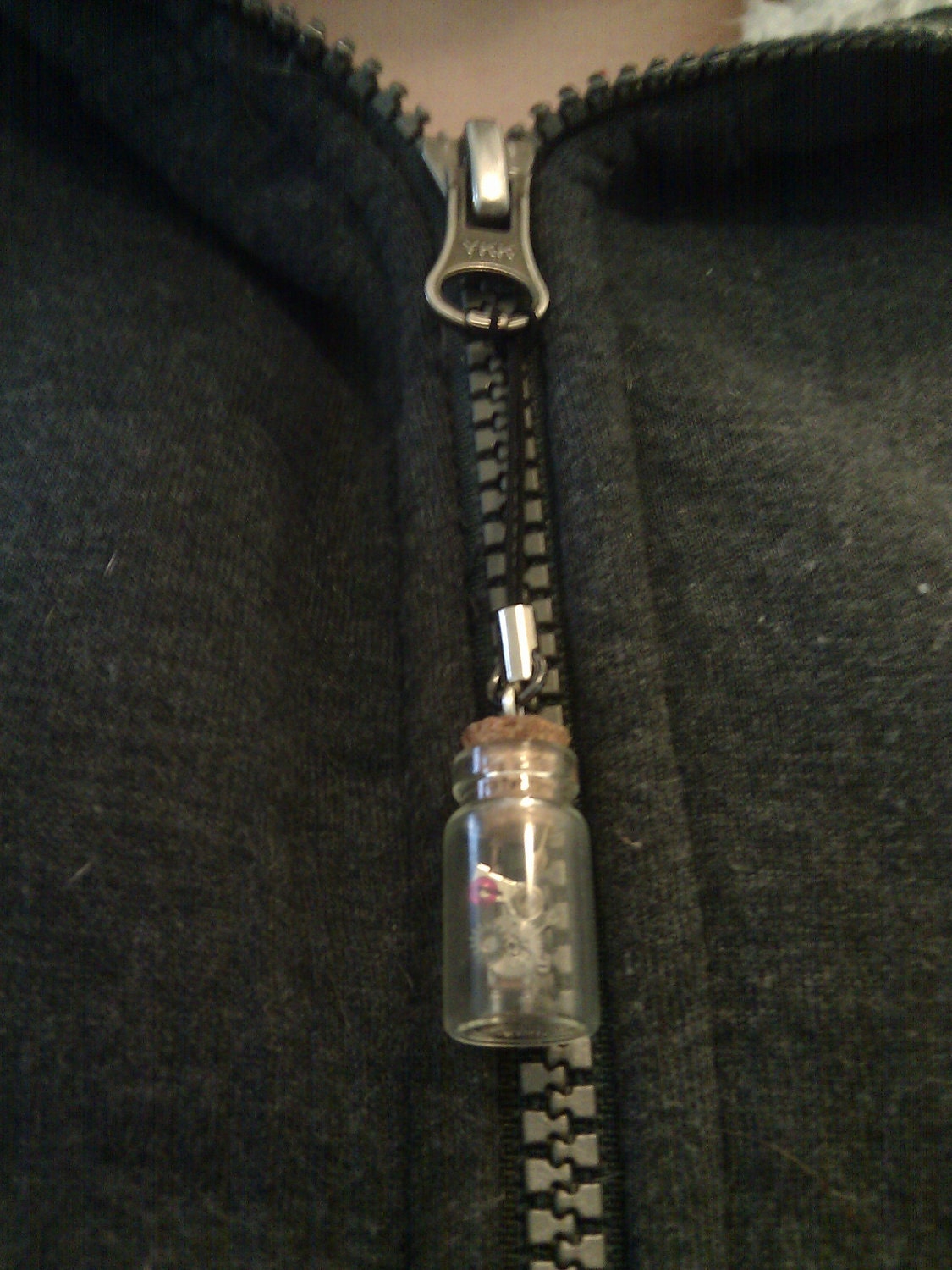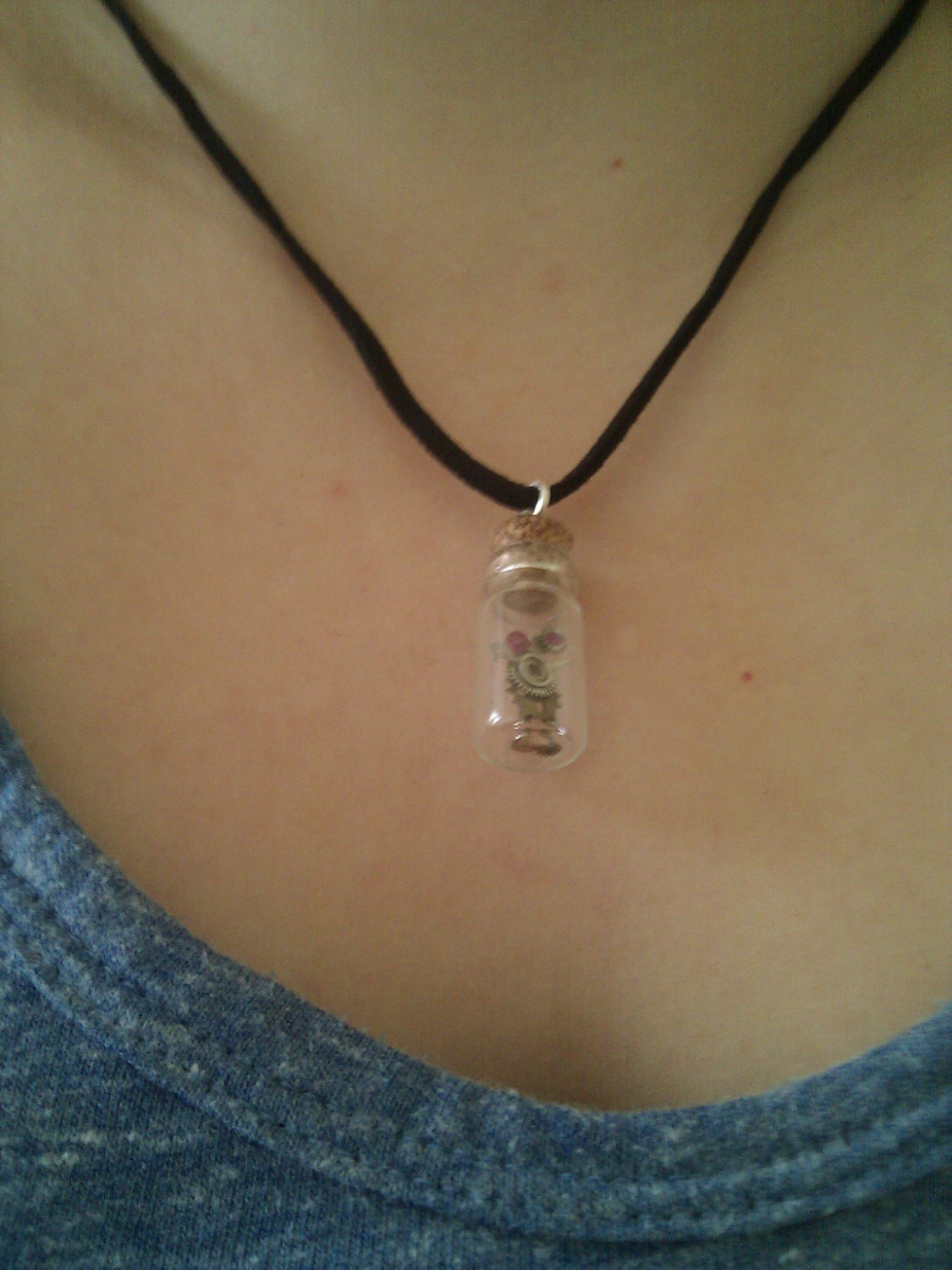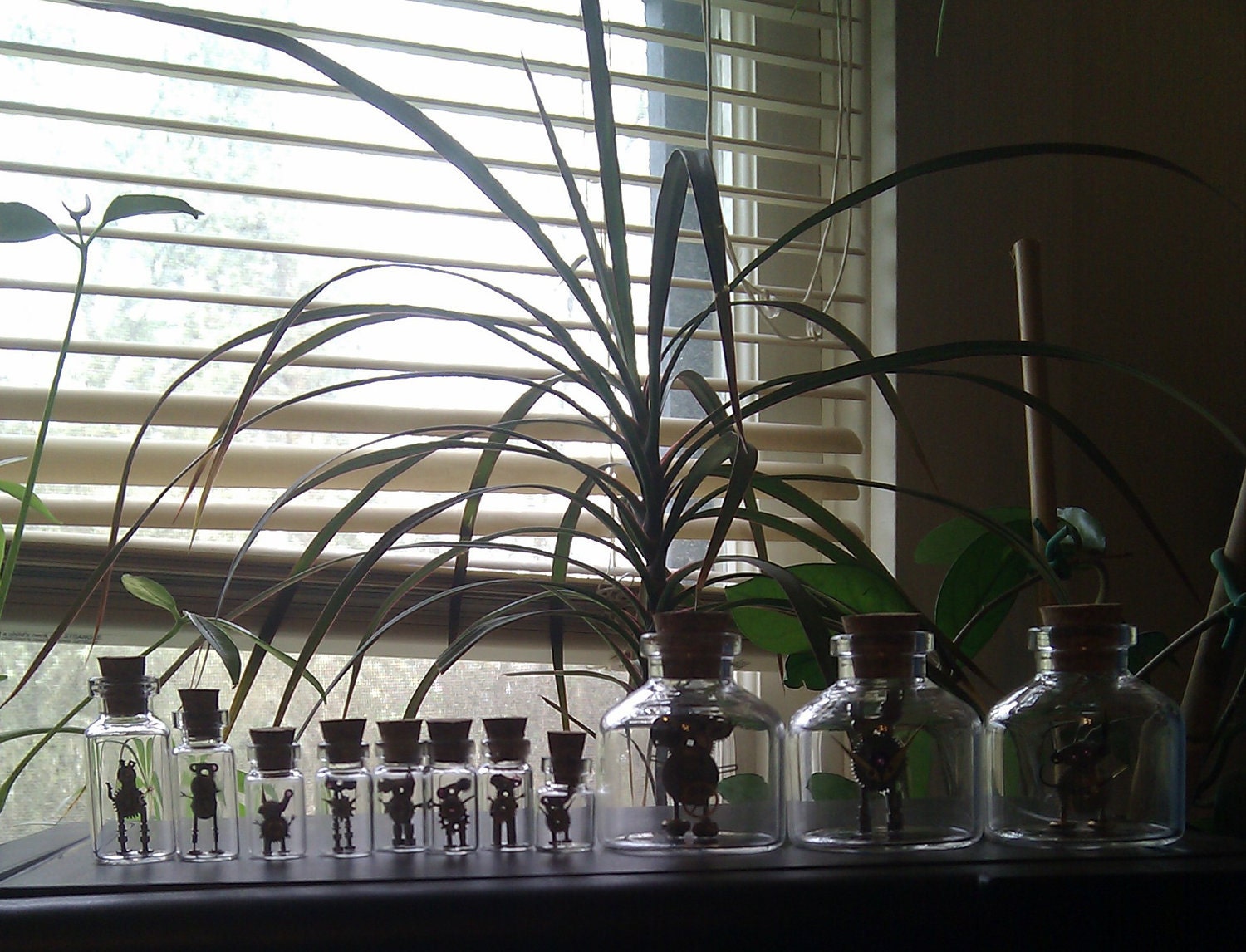 Much like the Guatemalan Worry Doll, the Worry Bot is here to help you with your stresses and worries.

I made the Worry Bot for the modern age. Because of their complex machinery Worry Bots can handle over 10,000 times more worries all throughout the day. In fact, they do not need to be placed under a pillow and can still help you with your worries while sitting on your desk at work.

Brand: 1MLregWB
Model: Yorick
Memory: Unlimited
Ports: Wireless Telepathy I/O
Power Source: Whimsy

Yorick is a super stand up guy. He has the best sense of universal right and wrong and he will not hesitate to stand up for the innocent. He especially loves children, animals, and the homeless. Try not to get him too close to homeless children with animals because he will go on empathy overdrive and then be very weak for a few days. Yorick does not consider this a design flaw at all. He has a great sense of work ethic and will work very hard to support you no matter what the circumstances. Yorick is the best choice of Worry Bot for any age because he has a bit of an adaptive personality for the young and he has a solid sense of himself for the mature.

The third and fourth pictures depict how a robot might be worn, see options at the end. The final picture shows many types of Worry Bots hanging out together.


Worry Bots are made from vintage and new watch parts and are encased in high borosilicate (Pyrex type) glass to keep them safe. They do not mind this since it helps protect them from being carried off by crows, batted around by cats, or crushed by children. The permeable cork allows for input and output and within a few days, your Worry Bot will be able to anticipate your worries and begin processing before you even realize it. It simply handles all of the negative emotions by processing each one into 0's and 1's and then pouring them out into the ether to dissolve. You end up feeling more relaxed and carefree since you have more energy to focus on your successes and overall happiness.

Worry Bots are durable but have a serious weakness to water. For this reason the cork has been partially wax sealed on the inside but it is best to leave your bot somewhere dry and safe when showering or swimming.

Worry Bots can accompany you as a zipper pull, cell phone charm, pendant on a necklace, charm on a bracelet, or they can also sit on your desk or night stand. I think it looks best on a 20 inch chain or cord.

Size is a 1 ml glass bottle with a cork, 1 inch tall X 3/8 inch wide.

Vegan Options: Plain (no nothing but the bot), Jump ring only (a jump ring and corkscrew are attached for your own chain or bracelet), 20" silver tone chain with lobster clasp, Cell charm/zipper pull strap (metal and cloth)

Non-Vegan Options: 20" leather cord with lobster clasp or unfinished for personal knotting

Just add what you would like in the notes, I'll do different lengths of cords for no charge since I make them myself. No charge for whatever option you pick, you can have an extra strap for zipper pull even if you choose a necklace, just note what you want. I will have velvet cords soon, if you want to wait a few extra days. I'm looking into sterling silver chains as well.
Steampunk Miniature Clockwork Robot in a Bottle - Worry Bot Yorick
---