From the back cover:
"The central -- and not very surprising -- conclusion that emerges from the documentary and historical record is that the U.S. international and security policy, rooted in the structure of power in the domestic society, has its primary goal the preservation of what we might call the 'Fifth Freedom,' understood crudely but with a fair degree of accuracy as the freedom to rob, to exploit and dominate, to undertake any course of action to ensure that existing privilege is protected and advanced. This guiding principle was overlooked when Franklin Delano Roosevelt announced the Four Freedoms that the U.S. and its allies would uphold in the conflict with fascism: freedom of speech, freedom of worship, freedom from want, and freedom from fear.
--from the Preface
What lies behind the Iran/Contra scandals? What does their public exposure signify for American politics? What are the forces that bring about a U.S. foreign policy based on robbery and exploitaion and how does the media comply by obscuring the effects of this 'culture of terrorism'? In this indispensable companion to Turning the Tide, Noam Chomsky examines these and other questions, providing a scathing critique of U.S. political culture. But his is a message of hope: a reminder that resistance is possible and that the 'constraints that have been imposed on state violence are not insubstantial achievements on the part of those who have exercised the effort and personal initiative to engage in serious work for freedom, democracy, and justice, in a society that offers limited means for such endeavors.' "
Yes, excellent. A great read.
The Culture of Terrorism - Noam Chomsky - South End Press
This book is in very good condition. Copyright and printed 1988. Approximately 8.5" by 5.5", 269 pages.
Contact me with any questions, or for shipping arrangements outside of the US or Canada!
Or, continue shopping at
genemachine.etsy.com
Learn more about the shop and process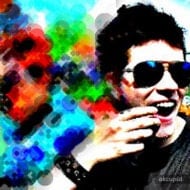 Gene
The Culture of Terrorism - Noam Chomsky - 1980s paperback political science book
---